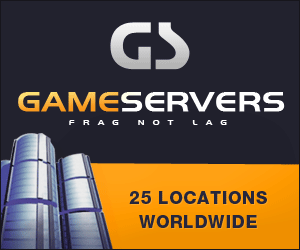 Mideast Stars and Stripes
January 9, 2008
Servicemembers on humanitarian mission keep operations to minimum

By Zeke Minaya, Stars and Stripes
The small contingent of U.S. servicemembers on a humanitarian mission in Kenya has all but ceased operations as they wait for the violence triggered by a disputed presidential election to subside.
The group of roughly 30 U.S. personnel has been hunkered down in a remote location in northeast Kenya since late December. No Americans have been hurt during violent clashes that have claimed nearly 500 lives.
"In Kenya we are keeping operations to a minimum as well as our movements throughout the country," said Air Force Maj. Jack Miller, a spokesman for the Combined Joint Task Force—Horn of Africa. The task force, based in Djibouti, sent the group of American servicemembers to Kenya to dig water wells as part of wider humanitarian efforts through east Africa.
The task force is charged with building good will in the region in hopes of preventing anti-American extremism from spreading from the nearby Middle East.
Kenya was considered one of the more stable countries in eastern Africa before the results of the Dec. 27 elections ignited a wave of street clashes that included the burning of a church filled with villagers seeking sanctuary.
After the election, Kenyan President Mwai Kibaki remained in power and the U.S. State Department extended congratulations. But soon after, international observers reported ballot-counting irregularities and supporters of opposition leader Raila Odinga, a former Kibaki minister, took to the streets. European government leaders blasted the voting irregularities and pleaded for calm. The United States withheld any further recognition of the Kibaki victory as the dispute over the election unfolded.
CJTF—HOA leaders had been careful in the weeks leading up to the election to avoid any appearance of American involvement in Kenyan politics.
"We respect the sovereignty of Kenya, and we wanted to stay out of their affairs," Miller said.
Around Christmas Eve, the little more than 30 task force personnel based in two separate locations in the country consolidated into one camp. They have largely kept to themselves since, according to CJTF-HOA leaders.
Kenya has been one of the United States' staunchest allies in the region. It has provided military bases, communication networks and intelligence-sharing, officials have said.
"For the eastern portion of Africa, Kenya is critical," retired Marine Lt. Gen. Michael DeLong, a former deputy commander of U.S. Central Command, told the Washington Times.
"They are strategically located in the area bordering Somalia," he said. "They were critical for us in Somalia in the early 1990s. Without them, we could not have operated. They allowed us to use their bases while we were conducting operations in and out of Somalia, and they still allow us to use those bases today."
"What we have here is one of the most promising countries in Africa on the brink," Michelle Gavin, an analyst at the Council on Foreign Relations, told the Times.
"Kenya is not peripheral to the struggle against terrorism."