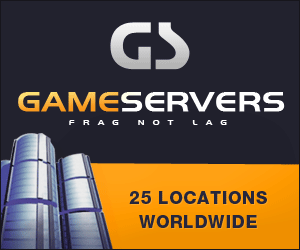 Mideast Stars and Stripes
March 9, 2008
Shifting responsibility to local forces mirrors change in combat roles

By James Warden, Stars and Stripes
BAGHDAD — Rahma Mahmood had a medical problem that her family wanted cured. The 2-year-old girl had a growth on her mouth that had fused part of her lips together, and the family feared that the necessary operation was beyond the capabilities of an Iraqi hospital.
Naturally, they turned to the Americans.
Soldiers with the Iraqi army told Rahma's family about an American-run center just outside Camp Liberty. The girl's father and grandmother took her from their home in Amria, on the west side of Baghdad, to the building Thursday.
But when they arrived, it wasn't the Americans who greeted them. Iraqis performed a brief security check on the family as soon as they arrived. And when they went inside, it was an Iraqi man to whom they explained their dilemma. Throughout the process, they worked almost exclusively with their own countrymen.
Americans are shifting many civil affairs duties to Iraqis just as they have been handing over combat roles to local forces in order to build the locals' authority, as demonstrated Thursday at this Civil Military Operations Center in Baghdad.
A handful of Iraqis welcomed their fellow citizens to the center, then walked them through the steps they needed to solve their particular problems with minimal American interference.
The problems they solve are varied. Many Iraqis stop by to make claims for damages caused by coalition forces. Some, like Rahma's family, want help for medical problems and need assistance getting it. Others seek information on relatives in American custody.
"We solve a lot of problems here in this place," said "Clyde," a 48-year-old interpreter working with the U.S. military.
All the interpreters fear for their safety and many live in this building for protection. They do not disclose their real names or allow photos to be taken of them.
Yet all are extremely pleased with the work they've been doing. "Saif," a 22-year-old interpreter, described the feeling he gets when relatives cry happy tears after learning that their loved ones have been captured by the Americans — not killed by a rival Iraqi faction.
"I'm proud of myself, so proud, we do a good thing for Iraqi people," Saif said.
The U.S. soldiers are there for two key reasons: Security and authority. A group of soldiers always accompanies the civil affairs team to the building so that those looking for help won't need to worry about danger.
The American presence also tells the people coming in that they can trust the Iraqis helping them. In the past, those with information on detainees have tried to sell the information to the families — especially the identification number that lets families track their loved one through the system.
But that still means letting the Iraqis take charge as much as possible.
In one circumstance, a Shiite man, escorted by a Sunni friend, came to make a claim for a wreck involving a contractor. Contractors normally handle their own claims, but the government covers this particular company. So "Clyde" told them about the documents they'd need in this case, and the two men happily agreed to return later with the paperwork. The U.S. soldiers never once entered the room where the three men were talking.
"These guys have been here for years. I've been here for three weeks," said Sgt. Paul Toepke, a 26-year-old reservist with Company A, 432nd Civil Affairs Battalion out of Green Bay, Wis. "I'm doing my job by not doing my job."
Despite the emphasis on Iraqis helping Iraqis, the Americans must still step in at key stages in the process. Rahma's family could only get to this hospital, run by an outside agency, with an official letter from Toepke allowing them to cross through checkpoints into the Green Zone.
Still, both U.S. soldiers and Iraqis are calling this operation a success. The center had 14,205 visitors between April 28 and Feb. 25, including this year's peak of 165 on Jan. 2.
"It's word of mouth that people are hearing all the way out here," Toepke said, pointing to northern Iraq on a map. "We don't do advertising."
But while the Americans let the interpreters handle as much as possible, they couldn't remain completely aloof from little Rahma. They handed her a stuffed animal nearly as big as she was, and both Iraqis and Americans made sure she got plenty of attention.