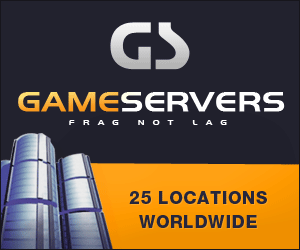 Washington Post
December 21, 2006
Pg. 21
Car Bombs in Baghdad Kill at Least 12

By Nancy Trejos and Saad Sarhan, Washington Post Staff Writers
BAGHDAD, Dec. 20 -- U.S. forces handed over control of the southern province of Najaf to Iraqi security forces Wednesday while violence continued in the Iraqi capital, with several car bombs killing at least 12 people.
Top Iraqi government and military leaders attended a handover ceremony in Najaf, a holy Shiite city that two years ago was the site of heavy fighting.
Najaf is the third province to be turned over to Iraqi forces. Fifteen more are still under the control of U.S.-led forces.
Prime Minister Nouri al-Maliki has said repeatedly that he wants to speed up the transfer of authority over Iraq's provinces from coalition forces to the Iraqi police and army. The U.S. military has troops embedded with Iraqi forces to train them to handle security responsibilities on their own.
During the ceremony, Iraq's national security adviser, Mowaffak al-Rubaie, reiterated Maliki's stance.
"Any interference in the country's internal affairs is a red line and an infraction in the Iraqi national security," he said.
Rubaie visited Grand Ayatollah Ali Sistani, the country's most influential Shiite religious figure, and said afterward that he had informed Sistani of the government's plan to take control of its provinces as soon as possible. Sistani, Rubaie said, called for "national unity and closing ranks behind the elected Iraqi government, which represents the unity of Iraq."
But violence elsewhere showed that some parts of the country, particularly Baghdad, will be harder to tame than others.
At 7 a.m., a car bomb exploded near Baghdad University in the southwestern Jadriya district. Interior Ministry spokesman Abdul Kareem al-Kinani said 11 people were killed and 17 wounded.
The U.S. military said the bomb detonated near a police-escorted bus on its way to the Baghdad airport. Iraqi police reported that two police officers and four civilians were killed, the military said. An additional six policemen and 22 civilians were injured, the military said, citing a police report.
According to Iraqi television, passengers on the bus were making a pilgrimage to Mecca in Saudi Arabia.
In Adhamiyah, a neighborhood in north Baghdad, a suicide bomber detonated explosives close to an Iraqi army checkpoint, killing two and wounding seven, Kinani said.
Another car bomb exploded in the Sinaa district of Baghdad, killing one civilian and injuring four, Kinani said.
Meanwhile, the U.S. military reported that a roadside bomb killed one soldier and wounded four Wednesday as they were on their way to investigate an explosion southwest of Baghdad. In a southern neighborhood of Baghdad, a roadside bomb killed one soldier and wounded two, the military said.
The U.S. military also reported that a female civilian was killed Tuesday by insurgents who attacked a police station in Ramadi with two rockets. A man, another female and a 12-year-old child were wounded, the military said.
Coalition forces captured a senior al-Qaeda leader and five other suspected insurgents in Mosul last Thursday, the military reported Wednesday.
As the military emir of Mosul in 2005, the al-Qaeda leader, who was not identified by name, housed foreign fighters who carried out suicide bombings, the U.S. military said. In late 2005, he became the military emir of Karkh, in Baghdad, coordinating car bombings and kidnappings, the U.S. military said. He is also suspected of organizing an attempt to shoot down a coalition forces helicopter in the Adhamiyah neighborhood in May, according to the U.S. military.
Special correspondent Waleed Saffar in Baghdad and other Washington Post staff in Iraq contributed to this report.