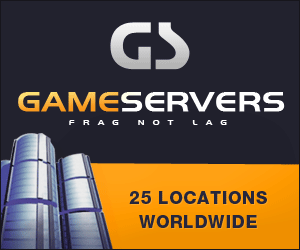 Los Angeles Times
December 8, 2006
In areas where troops had been barred by the government, they now have 'carte blanche' to stage raids with Iraqis.

By Solomon Moore, Times Staff Writer
BAGHDAD — In pursuit of a missing soldier, U.S. and Iraqi special forces units have staged dozens of operations in Shiite Muslim neighborhoods that once were ruled off-limits by the Shiite-dominated Iraqi government.
The raids into territory dominated by the Al Mahdi army, a militia loyal to anti-U.S. cleric Muqtada Sadr, risk exacerbating tensions within the government of Prime Minister Nouri Maliki, who has shown a new willingness to confront paramilitary forces believed to take part in kidnappings and death squad operations.
"We have carte blanche at this point," said one high-ranking U.S. military commander. "Whereas before we had to tippy-toe around these areas, now we can go in there as we like to search for our missing soldier."
U.S. Army Reserve Spc. Ahmed Qusai Taei, 41, an Iraqi American immigrant, disappeared Oct. 23 while making an unauthorized visit to relatives in Baghdad.
U.S. military officials believe that Taei is being held in Sadr City, an Al Mahdi stronghold in the capital, and have offered a $50,000 reward for help in finding him.
Military officials say more than 2,100 U.S. troops and 1,200 Iraqis have taken part in 57 operations to look for the missing American soldier, and that in the process they have detained 49 people.
A U.S. military officer who spoke on condition of anonymity said that most of those operations focused on Shiite neighborhoods.
Sadr loyalists make up one of the most powerful factions in Maliki's government. Seeking to preserve his fragile alliance with the firebrand cleric, the prime minister has at times obstructed U.S. military efforts in Al Mahdi strongholds.
Days after Taei's abduction, Maliki ordered U.S. and Iraqi forces to remove roadblocks around Sadr City that had been aimed at boxing in the soldier's kidnappers.
In August, as the U.S. military started its ambitious plan to quell sectarian violence raging in Baghdad, the prime minister demanded that American commanders clear with him any operations in Shiite neighborhoods. He also thwarted several planned military assaults.
Haidar Tarfi, a Sadr aide, said that U.S. soldiers recently increased the number of raids, including one on Tarfi's house, in the Shiite holy city of Najaf, where Al Mahdi fighters also are entrenched.
American commanders say they conduct limited strikes in Sadr City and other Al Mahdi militia strongholds, using small Iraqi and U.S. Special Forces units.
"We're trying to use the minimum amount of force necessary to accomplish the mission," said a U.S. military officer who requested anonymity while discussing U.S. Special Forces operations.
"Most of the raids take place in [central] Sadr City," said Qahtan Sudani, a Sadr representative in Baghdad. "When the raids happen, they avoid the main entrances to the neighborhood….
"Most times they are accompanied by the 'Dirty Iraqi Division.' This division doesn't follow the orders of the Iraqi government."
Nasir Saidi, a Sadr legislator, accused U.S. and Iraqi troops of using the search for the missing U.S. soldier as a pretext to strike his movement.
"They raided with fighter jets, armored vehicles and infantry," he said. "Some of them were members of the 'Dirty Iraqi Division,' who will be punished."
Little is known publicly about Iraqi special forces units, a relatively new force that has participated in operations against suspected Shiite death squad members and high-level Iraqi insurgents.
Iraqi Defense Ministry officials have given conflicting information about the force. Some say that it is not answerable to the Iraqi army command and is attached to Iraq's intelligence service. Others deny its existence.
The earliest known raid by the force occurred in March, when its members attacked a Shiite mosque that was allegedly being used to hide kidnapping victims. Iraqi special forces soldiers killed 16 Shiite gunmen, detained 17 others and recovered an Iraqi hostage, U.S. and Iraqi military officials said.
The U.S. military announced Thursday that Iraqi special forces soldiers captured six suspected insurgents in a raid this week in Yousifiya, a town south of Baghdad.
Other violence around Baghdad on Thursday left at least 22 Iraqis dead, including 19 alleged gunmen who were slain by police commandos in Madaen, a suburb south of the capital.
Authorities in Baghdad also found at least 35 bodies, many of which were in handcuffs and had been shot several times.
At least 28 Iraqis died in violence outside the capital, including eight men who were shot by Iraqi soldiers while allegedly stealing oil from a pipeline near the northern city of Kirkuk.
A U.S.-Iraqi attack Wednesday used tank rounds and "precision-guided ordnance" to kill at least 14 suspected insurgents in Ramadi, according to a U.S. military statement.
Several buildings were damaged in the attack, but military officials reported no civilian casualties.
U.S. military officials said a soldier died of his wounds Wednesday, bringing that day's American combat deaths to 11.
Five Task Force Lightning soldiers were killed by a bomb that exploded near their vehicle in Al Tamim province and six servicemen died of combat wounds in Al Anbar province: four soldiers from the 1st Brigade, 1st Armored Division; a Marine from the 1st Marine Expeditionary Force Headquarters Group; and a Marine from the 15th Marine Expeditionary Force.
A Marine assigned to Task Force Military Police, 1st Expeditionary Force, died Wednesday of non-combat-related injuries.