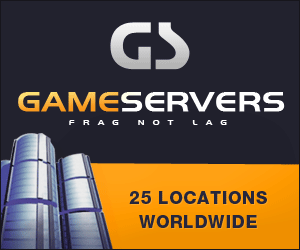 Los Angeles Times
October 20, 2007
Pg. 1
Military faces a tough task in helping Iraqis seal the frontier with Iran, in an effort to prevent an alleged flow of arms.

By Sam Enriquez, Los Angeles Times Staff Writer
ZURBATIYA, IRAQ — About 300 trucks cross the border here every day, ferrying fruit, rugs and building supplies from Iran -- and, if U.S. authorities are to be believed, illegal weapons.
Intercepting the smuggled arms should be simple enough, since shipments have to be unloaded from Iranian trucks and transferred to Iraqi trucks at the border. The trouble is, the reloading is done on the Iranian side, behind a wall.
So the U.S. is planning to build a 100-foot tower to give Iraqi agents a way to watch.
This common-sense solution is one of many that will be needed to seal a 900-mile desert and mountain border that the U.S. alleges is used by smugglers ferrying Iranian-made explosives and rockets used in attacks against Iraqi civilians and police and U.S. forces.
Some observers say the U.S. hasn't offered any proof that the weapons are coming from Iran, or that the Iranian government is complicit with any trafficking. But the allegations have heightened tensions between Washington and Tehran, raising fears of U.S. military action.
The crossing station here in eastern Wasit province, a moonscape desert with summer highs pushing 120 degrees and the dangerous litter of Iraq's eight-year war with Iran, illustrates the challenge of setting modern controls on an ancient frontier.
Although the United States' latest border problem is half a world away from illegal drug and immigrant traffic at the U.S.-Mexico border, the U.S. military hopes to incorporate some techniques used there. The Department of Homeland Security is lending border patrol and customs officers to help, and some former officers are working here under private contracts.
They're working with fewer resources and bigger obstacles.
"This is a lot tougher than the Mexican border," said Army Col. Mark Mueller, who is in charge of U.S. forces advising Iraq's Department of Border Enforcement and the Iraqi army in this region. "There are leftover mines and munitions everywhere."
The crossing station is responsible for 90 miles of desert that stretches to the next posts. The main road is a two-lane asphalt strip that passes desolate enclaves of stone, block and earthen huts, where men and boys tend goats and sheep, or sell plastic liter jugs of gasoline. The border itself is largely unmarked.
And like the U.S. border with Mexico, there is not enough money, manpower or technology to effectively seal the frontier.
The trouble goes deeper, a veteran of the U.S.-Mexico border patrol said on a recent afternoon, leaning against one of a dozen idle Iraqi border enforcement trucks. He's on loan from U.S. Customs and Border Protection to help show Iraqis how to police their frontier.
"I've tried to teach them about patrolling, and how to get out and check for footprints," said the agent, who spoke on condition of anonymity. "But they're just not that interested. They complain they don't have enough gas, they don't have spy planes. They just don't really want to spend their days driving around the desert."
In August, a passport scanning system was installed at this border station. The identities of travelers leaving and entering Iraq are checked against a watch list compiled in Baghdad. Photographs are taken and stored.
Most of the travelers are religious pilgrims in Shiite Muslim tour groups. As many as 2,000 people enter and exit Iraq here each day, and U.S. soldiers have eased their transit by putting up corrugated metal shelters for shade. They've paved walkways for wheeling suitcases and installed seats in a makeshift waiting area. They've organized lines.
Everyone and their belongings are searched. Porters earn tips pushing carts piled with luggage as the travelers make their way through checkpoints.
Trucks must pass an X-ray machine built into a van. In the front seat, Iraqi workers monitor the contents of the shipment on a computer screen.
The system is old, however, and cannot fully penetrate many shipments. If workers spot something suspicious, they can have the truck unloaded. A shipment of illegal apples and some hashish have been recovered here, soldiers said. But no arms.
Most days, only two or three trucks are completely unloaded. U.S. military advisors say they're going to hire some of the porters to help do more searches. The planned tower to peer over the border wall will help, too. They said Iran has so far refused to agree to a neutral site for the reloading of truck shipments.
U.S. military officials also plan to build an outpost here for 160 U.S. soldiers. A series of permanent roadblocks is planned, with soldiers from the former Soviet republic of Georgia checking vehicles for weapons.
"We know they're coming across, but we haven't caught any," Brig. Gen. Edward C. Cardon said during a recent visit. He and other top Army officials say rockets and specialized bombs that can penetrate armored vehicles are coming from Iran.
Army Brig. Gen. Kevin Bergner called a news conference last month to show a chunk of a 240-millimeter rocket that had exploded in Baghdad. The color and markings were unique to rockets from Iran, he said, according to a preliminary assessment by military experts.
When asked to show the specific markings, Bergner said, "I think the point you were asking is, 'Can I hold a piece of fragment today that has a specific marking on it that traces this back to an Iranian marking?' and at this moment I cannot do that."
Last month, U.S. and Iraqi officials said that Prime Minister Nouri Maliki had secured a pledge in August from Iranian President Mahmoud Ahmadinejad to better patrol the border to help cut off the weapons. Army Gen. David H. Petraeus, the top U.S. commander in Iraq, said there were signs of a slight drop in some types of attacks, though it was unclear whether it was linked to the Iranian pledge.
Iraqi officials on the border say they're happy to pick up pointers from their U.S. partners, but they already have a system. They maintain simple forts along the border where soldiers are supposed to look for smugglers. Some of the Americans doubt their efficiency as the many desert gullies and dry river beds offer cover for smugglers.
"The Iraqis say nothing is coming across. But if you read the papers, the stuff is coming across all the time," said Lt. Col. Frank Baum, a member of the group advising the Iraqis. "The truth is probably somewhere in the middle. We've searched a lot of trucks but found nothing."
The Iraqis say they'd like high-tech gear to even the odds with desert traders, generations of whom have operated in the region for centuries. They've heard about the motion sensors, planes and helicopters the U.S. Border Patrol uses back home.
"Our focus is to get them to rely on what they have," Baum said. The best way to catch crossers, he added, is by patrolling on horseback, in cars and by walking desert trails at night with flashlights.
"We're teaching them to use tactical questions and intelligence," Mueller, the top U.S. advisor, said during a visit to the border station. "About 90% of the seizures at the U.S.-Mexico border are based on questioning. You see someone's lying, so you dig a little deeper."
The U.S. military has printed cards with tips on how to spot smugglers: drivers who look anxious during questioning; large sums of cash; phony-looking documents. The cards suggest questions:
Where are you going? What is your job and where is it? Who are you meeting?
As the U.S. military advisors help their Iraqi counterparts cinch up the border, they stumble over differences that hinder efficiency. A 22-year-old U.S. Army lieutenant may command 40 soldiers, but an Iraqi colonel seeks a general's permission before he can give an order as simple as transporting a detainee.
Other times, the lessons seem to get lost in translation.
You tell a U.S. soldier to search every truck, and he'll search every truck, Baum said. "You tell an Iraqi to search every truck and you see him wave a truck past. You ask him why and he'll say, 'That guy comes through all the time, I know him.' "
Times staff writer Tina Susman in Baghdad contributed to this report.