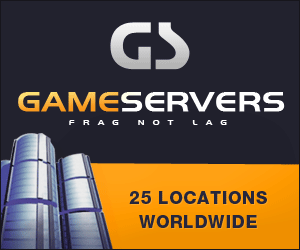 Miami Herald
June 4, 2007
Iraqi soldiers began swapping Soviet-made rifles for American ones in the hope the switch will help curtail the supply of arms to insurgents, militias and gangsters.

By Scott Canon, McClatchy News Service
The U.S. military in Iraq has begun issuing American M-16 rifles to some Iraqi troops in exchange for their AK-47 rifles, the cheap and sturdy weapon that currently hangs from the shoulder of virtually every Iraqi soldier, police officer, insurgent and militiamen.
U.S. military officials describe the switch, part of a $2 billion arms purchase for the country's fledgling security soldiers, as a modernization and a vote of confidence in Iraqi troops. The M-16 requires more care than the rugged and familiar AK-47, and demands a better-trained soldier.
That confidence extends only so far, however. With Iraq's security services infiltrated by both Sunni Muslim insurgents and Shiite militias, the U.S. military is requiring that each Iraqi soldier turn in his AK-47, take four days of training, and be photographed with the serial number of his new M-16.
Because the two weapons use different size ammunition, U.S. and Iraqi military leaders hope the change will staunch the flow of ammunition to bad guys. No one, though, thinks the AK-47 or its bullets will vanish from the war-torn Iraqi landscape anytime soon.
''The different ammunition will prevent stealing,'' said Haida Mahmoud, a member of an Iraqi army quick response team in Wasit province. "Now we only get half of the ammunition we should because the other half is stolen.''
Ease of operation
The AK-47 was developed in the Soviet Union in 1947 by Mikhail Kalashnikov -- its name is an abbreviation for Automatic Kalashnikov and that year -- and is renowned for its ease of operation and ability to withstand miserable conditions. The M-16, which U.S. troops began using during the Vietnam War, is considered more accurate and lighter, but also more complicated to keep clean and operate.
U.S. military officials estimated before the war that between one million and seven million AK-47s were in private hands in Iraq. Some reportedly sold for as little as $10. The number of Kalashnikovs only grew when the Iraqi military collapsed and many troops walked off with their AK-47s -- some to defend their homes, others to fill arsenals of sectarian militias or insurgent groups.
At the same time, Iraq's porous borders with Syria and Iran make easy smuggling routes for small arms.
''The Middle East, and Iraq in particular, is awash in both AK-47s and AK-47 ammo,'' said Charles Heyman, a retired British officer and the editor of Armed Forces of the United Kingdom. "It's not going away.''
Still, Heyman said that arming Iraqi soldiers with the same materiel as their U.S. colleagues is a savvy move. It also will make it more difficult for insurgents to make use of weapons that they capture or steal from official Iraqi arsenals.
Rampant stealing
Weapons theft has been rampant in Iraq. The Iraq Study Group report issued last year found "there are ample reports of Iraqi police officers participating in training in order to obtain a weapon, uniform and ammunition for use in sectarian violence.''
The special inspector general for Iraq reconstruction concluded in a November 2006 audit that only 2 percent of the serial numbers were recorded of more than 500,000 U.S. weapons legally transferred to the country. Those weapons included pistols and rocket launchers.
''The United States has no idea what happened to the majority of weapons it brought into the country,'' said Rachel Stohl, a senior analyst and small-arms specialist for the Center for Defense Information. "We do know these weapons, in conjunction with the millions already in the country left for Saddam [Hussein]'s era, are being used to perpetuate the violence and continued instability throughout Iraq.''
Already, more than 1,000 Iraqi soldiers have made the switch to the $1,000 rifles, with three-fourths of the cost paid by the Iraqi government. The first M-16s, and M-4s for officers, have been placed with Iraqi troops who are working in concert with American troops in Baghdad.
Canon reports for The Kansas City Star. McClatchy special correspondent Laith Hammoudi contributed to this report.