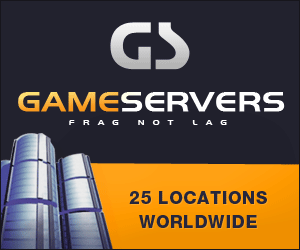 Washington Examiner
April 10, 2007
By Rowan Scarborough, National Security Correspondent
WASHINGTON - Two months into the troop "surge" in Iraq, the U.S. military is suffering an increase in battlefield deaths while Iraqi civilian casualties in greater Baghdad have dropped sharply.
Army officials say the reason is two-fold. Army units have intensified their efforts to defeat the insurgents. And, al-Qaida in Iraq and Iraqi guerrillas are focusing more on American targets to defeat the troop reinforcement plan, which is widely seen as the United States' last chance to stabilize the country.
"We have become more aggressive," an Army official at the Pentagon said Monday. "Taking more risks contributes to the higher KIA rate.
A second Army official said, "The enemy knows that the only real metric is U.S . soldier and Marine deaths. The enemy knows that this manipulates our politics, media, and governance." Both Army sources asked to remain anonymous because of possible repercussions.
The first quarter of 2007 marked the first time that 80 or more Americans were killed in action in each of three consecutive months. April, with 35 deaths so far, is on a pace to exceed 100 deaths, which would make it one of the deadliest periods for American troops since the war began four years ago.
January, February and March combined for the deadliest first quarter, with 244 deaths compared with 148 in 2006, 200 in 2005 and 119 in 2004, according casualty counts by the Web site icasualties.org.
Asked at a Pentagon briefing in March, when the troop surge was over a month old, why American casualty rates were not dropping, Maj. Gen. Michael Barbero said "al-Qaida in Iraq and their associated forces [are] determined to continue to take the fight in a variety of ways ... we're still seeing the attacks on coalition forces and we have not seen a let-up in that."
The command acknowledged last week that the surge has produced more Iraqi security force casualties.
"Some of those have been directly attributed to the fact that they have been stopping some of these car bombers and taken them on and not abandoning their posts," said Maj. Gen. William B. Caldwell, command spokesman.
Caldwell said the number of civilian deaths in March in greater Baghdad were down 27 percent from February.
This past weekend exemplified how the insurgents can methodically target and kill Americans. In all, 10 U.S. service members were killed Saturday and Sunday outside of Baghdad, where the security crackdown is concentrated. The deaths brought the war's American military death toll to 3,282.