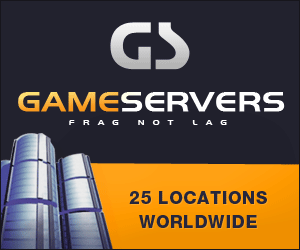 Washington Post
December 30, 2007
Pg. 24
By Robin Wright and Glenn Kessler, Washington Post Staff Writers
For the Bush administration, there is no Plan B for Pakistan.
The assassination of former prime minister Benazir Bhutto dramatically altered Pakistani politics, forcing the largest opposition party to find new leadership on the eve of an election, jeopardizing a fragile transition to democracy, and leaving Washington even more dependent on the controversial President Pervez Musharraf as the lone pro-U.S. leader in a nation facing growing extremism.
Despite anxiety among intelligence officials and experts, however, the administration is only slightly tweaking a course charted over the past 18 months to support the creation of a political center revolving around Musharraf, according to U.S. officials.
"Plan A still has to work," said a senior administration official involved in Pakistan policy. "We all have to appeal to moderate forces to come together and carry the election and create a more solidly based government, then use that as a platform to fight the terrorists. "
U.S. policy remains wedded to Musharraf despite growing warnings from experts, presidential candidates and even a former U.S. ambassador to Pakistan that his dictatorial ways are untenable. Some contend that Pakistan would be better off without him.
"This administration has had a disastrous policy toward Pakistan, as bad as the Iraq policy," said Robert Templer of the International Crisis Group. "They are clinging to the wreckage of Musharraf, flailing around. . . . Musharraf has outlived all possible usage to Pakistan and the United States."
Templer contends that without Musharraf, moderate forces, coming from Bhutto's Pakistan People's Party, Nawaz Sharif's Pakistan Muslim League-N, the moderate Balochistan National Party and the mostly Pashtun Awami National Party, could create a new, more legitimate centrist political space.
But with Musharraf having won a five-year presidential term in October -- an election perceived by many as tainted and illegitimate -- the looming question centers on who will become prime minister. Bhutto was expected to assume that role after the January election, a move U.S. officials believed would have bolstered both Musharraf and U.S. interests. But now there are no obvious heirs.
"We have a room full of tigers in Pakistan," the senior U.S. official said. "This is a really complicated situation, and we have to use our influence in a lot of ways but also realize we can't determine the outcome. We're not dropping pixie dust on someone to anoint them as the next leader."
Washington's challenges now are far more daunting than they were in brokering a deal between Bhutto and Musharraf that produced her return from exile and the promise of free elections.
At the top of the list is getting former prime minister Sharif to reverse course on boycotting the Jan. 8 parliamentary election. The United States is in the awkward position of trying to coax a party leader with an anti-American platform and close ties to religious parties to cooperate with Musharraf, a secular former general and top U.S. ally in fighting extremism.
The two men are bitter rivals. Sharif has accused Musharraf of treason for toppling his democratically elected government in a military coup in 1999. Musharraf, in turn, believes Sharif tried to kill him, his wife and 200 other passengers when the Sharif government in 1999 initially refused to allow a commercial jetliner carrying Musharraf to land in Pakistan even though fuel was running low. In his autobiography, Musharraf alleges that the airliner had only seven minutes of fuel when it finally landed after the military intervened.
The U.S. Embassy in Islamabad reached out to Sharif's brother and other members of his party the day of Bhutto's assassination, U.S. officials said. "We would certainly encourage him, as well as all others . . . to participate in the process with an eye towards ensuring there is the broadest possible opportunity for the Pakistani people to choose among a variety of legitimate political actors," State Department spokesman Tom Casey said.
But U.S. officials also said Sharif's call for an election boycott on the day of Bhutto's death was unseemly and an obvious ploy to pressure Musharraf when the Pakistan Muslim League-Q -- loyal to Musharraf and a rival of Sharif's faction -- was increasingly isolated.
"Nawaz is not our nemesis. He is likely to be part of whatever political solution evolves out of the present situation," John Stuart Blackton, a former U.S. diplomat in Pakistan and Afghanistan, said. "Nawaz isn't fond of America, but he isn't anti-American."
The other U.S. priority is helping to hold Bhutto's Pakistan People's Party together, officials said.
Pakistan's largest opposition party, ruled by a family dynasty, now must reorganize without a Bhutto in charge, they said. Long divided by competing tendencies, some members wanted to boycott the election after Musharraf imposed emergency rule last month, while others favored running for parliament. When Bhutto opted to participate, the others fell in line. Without her, some experts expect the party to get bogged down in debate or to fragment.
On the day of Bhutto's death, Secretary of State Condoleezza Rice telephoned PPP deputy leader Makhdoom Amin Fahim to offer condolences and express hope that the PPP would not change its plans to participate in the election, U.S. officials said.
The future of the PPP depends in part on what Bhutto's husband, Asif Ali Zardari, does and how the party "survives the machinations" of ISI, Pakistan's military intelligence service, Templer said. "For the past eight years, the military and the ISI have done everything to splinter the party, through violence and intimidation. Despite that, it has hung together in a disciplined way."
Zardari's future role is a big unknown, analysts said. The environment minister when his wife was prime minister, he is a controversial businessman imprisoned for 11 years on corruption and attempted murder charges, most of which were dismissed. After his release, he went into exile, where he stayed when Bhutto returned in October.
Two other immediate challenges, U.S. officials said, are encouraging Pakistani leaders to hold the elections on Jan. 8 or shortly thereafter and prodding Musharraf to ensure that they are fair. On timing, they say the PPP should have the greatest say, given its problems since Bhutto's death. "Everyone needs to give them a fair chance," the senior official said.
Longer-term, as part of its original plan, the administration next month will launch a five-year, $750 million development effort to bring education, jobs and better security to the volatile frontier areas.
But critics warn that Plan A -- from rushing into elections already widely viewed as rigged to relying on Musharraf -- is unsustainable without Bhutto.
"It's folly," said C. Christine Fair of the Rand Corp. Even before Bhutto's death, the elections were being questioned because of limited campaign time and Musharraf's manipulation of the Supreme Court, she said. "Pakistanis are going to read [elections] as a sham to prop up Musharraf as Washington's water boy." The Bush administration should instead encourage Musharraf to promote reconciliation across the parties, which would jointly decide the date for elections, and to restore the ousted members of the Supreme Court, she said.
A new round of "farcical elections" will produce a weak government that Musharraf will try to manipulate, warned Stephen P. Cohen of the Brookings Institution. And in an op-ed co-written for yesterday's Washington Post, Wendy Chamberlin, a former U.S. ambassador to Pakistan, warned that a vote without prior political reforms "would almost certainly provoke a violent backlash."
Analysts are also concerned that the administration does not appear to be developing alternatives in case something happens to Musharraf, who has faced several assassination attempts or plots, or growing public disdain makes him an untenable ally.
Democratic presidential candidates have issued harsh criticisms of Musharraf. Sen. Hillary Rodham Clinton (N.Y.) has said there is little reason to trust the Pakistani government, while New Mexico Gov. Bill Richardson has called for Musharraf to step down. Sen. Barack Obama (Ill.) also questioned the wisdom of sticking with this ally. "As long as we are supporting somebody who the Pakistani people themselves believe has subverted democracy, that strengthens the hand of the Islamic militants," he said in Iowa.
U.S. officials acknowledge that Musharraf's party is more isolated than ever. "It will have to work harder for its own voters and to try and pick up others," the senior official said. Suspicions in Bhutto's party that the government in some way colluded with extremists to murder her will also make it harder for the PPP to cooperate with Musharraf, he added.
Others warn of a political implosion if violence continues and a flawed election is held. "In the best case for the Taliban and al-Qaeda, and the worst case for the world, Pakistan could fall into such turmoil that the very control of the state could fall into Islamist hands, or Pakistan could effectively fracture -- with its massive armaments, including dozens of nuclear weapons, falling into the wrong hands," said J. Alexander Thier, a former U.N. official now at the U.S. Institute of Peace.
Staff writer Thomas E. Ricks contributed to this report.