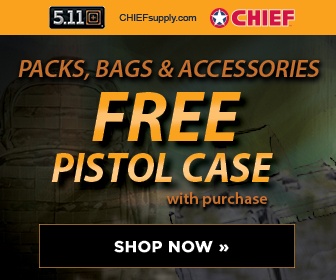 Wall Street Journal
June 28, 2008
Pg. 1
Pentagon Report Says Taliban Resurgent; An Iraq Tradeoff

By Yochi Dreazen
WASHINGTON -- In a remarkable shift, Afghanistan, where U.S. officials were once confident of victory, is now rivaling Iraq as the biggest cause of concern for American policymakers.
According to a new Pentagon report, Taliban militants have regrouped after their initial fall from power and "coalesced into a resilient insurgency." The report paints a grim picture of the conflict, concluding that Afghanistan's security conditions have deteriorated sharply while the fledgling national government in Kabul remains incapable of extending its reach throughout the country or taking effective counternarcotics measures.
The turnaround poses a dilemma for the Bush administration, which had counted Afghanistan as the pinnacle of its success in the war on terror. U.S. commanders say they need more forces, but they can only be provided through withdrawing troops from Iraq. As a result, the administration may have to choose between accepting a smaller U.S. presence in Iraq or facing the prospect of turmoil in Afghanistan.
Senior Pentagon officials and military commanders have ordered a top-to-bottom review of U.S. strategy in Afghanistan. The review was prompted by high-level concern that the U.S. "was losing ground and slipping backwards," said a senior military official familiar with the review.
Friday's report, which will be considered in the broader review, is the Pentagon's first assessment of conditions in Afghanistan since the invasion began in 2001. Taliban activity had once been limited to small portions of Afghanistan, but U.S. officials acknowledge that the insurgency has now spread to once-stable parts of the country. Maj. Gen. Jeffrey Schloesser, who commands the U.S. forces operating in eastern Afghanistan, said this week that attacks there had jumped almost 40%.
U.S. combat fatalities in Afghanistan are increasing. The country is now more dangerous for American forces than Iraq. A large roadside bomb Thursday killed three American troops, pushing the June death toll so far for the U.S.-led coalition to a record high of 40. In Iraq, 29 American troops have been killed so far this month.
Defense Secretary Robert Gates said Thursday that he had "real concern" about rising violence in eastern Afghanistan and said Pakistan was contributing to Afghanistan's instability by failing to prevent militants from crossing into Afghanistan to carry out attacks.
Mr. Gates said the problems have grown worse in recent months as the Pakistani government negotiated cease-fire accords with the Islamist militants operating in the country's lawless tribal regions. The deals meant that "the pressure was taken off" the militants, who are now "more free to be able to cross the border and create problems for us," Mr. Gates said.
The report made a similar point, noting that "the greatest challenge to long-term security within Afghanistan is the insurgent sanctuary" within the tribal areas of Pakistan. The report said that earlier cease-fire accords between Pakistan and the militants there resulted in "substantially" more cross-border attacks.
In a sign of increasing tensions along the border, earlier this week, an Afghan official blamed Pakistan's Inter Services Intelligence agency for an attempt to assassinate President Hamid Karzai during a military parade in April. Pakistan's Foreign Ministry rejected the accusation as "baseless and irresponsible."
Afghanistan has been at the center of a debate between Republican John McCain and Democrat Barack Obama. Mr. McCain, while acknowledging Afghanistan's importance, believes that Iraq is more important to long-term U.S. security. Mr. Obama says that Iraq is a costly diversion from Afghanistan, which he sees as a more critical struggle.
Mr. Obama has proposed sending at least two additional combat brigades -- or 7,000 to 10,000 troops -- to Afghanistan, while deploying more Special Operations forces to the Afghan-Pakistan border. He has also proposed increasing non-military aid to Afghanistan by at least $1 billion per year. Mr. McCain has called for building permanent bases there, increasing the number of NATO troops, and expanding U.S. training efforts for the Afghan national army.
The Pentagon report highlighted some good news, noting that the country's gross domestic product, per capita income and direct foreign investment had all increased sharply since 2001. It also praised the Afghan government for adopting a new constitution and holding elections.
But most of the report was a gloomy recitation of the problems facing the country. It noted that narcotics remains a serious problem in Afghanistan, the world's largest supplier of opium and heroin. It said that "overall counternarcotics efforts in Afghanistan have not been successful" and that opium production "increased substantially in 2007."
The Taliban, the fundamentalist Islamist movement that ruled Afghanistan from the late 1990s until 2001, is now challenging the government's authority in rural areas of the country, especially in the south and east, according to the report.
The group carried out a record 2,615 roadside-bomb attacks in 2007, up from 1,931 in 2006. The roadside bombings -- along with a wave of suicide bombings and other types of attacks -- killed more 6,500 people in 2007, also a post-invasion record.
"The Taliban is likely to maintain or even increase the scope and pace of its terrorist attacks and bombings in 2008," the report concluded.