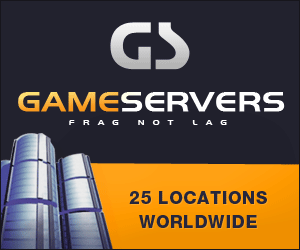 Washington Times
February 27, 2007
Pg. 12
By Betsy Pisik, Washington Times
NEW YORK -- A U.S. warship yesterday moved into waters off the coast of Somalia, where pirates have hijacked an empty World Food Program cargo ship.
The MV Rozen was boarded by heavily armed pirates Sunday morning off the coast of Somalia's Puntland region, in the far north of the country.
Officials of the internationally backed interim Somali government said they contacted the U.S. military regional command, based in neighboring Djibouti, to request assistance.
"We have asked the U.S. Navy in the Red Sea ... to help us in the operation, and they told us they have started to move toward the ship," Col. Abdi Ali Hagaafe, police chief of the Bari region, told the Associated Press yesterday.
He said Somali police boats had spotted the hijacked ship, but were told to hang back out of concern for the safety of the ship's crew.
WFP officials said yesterday that the ship had already off-loaded 1,800 metric tons of food aid and equipment before the seizure, and was empty except for its crew of 12 Sri Lankans and Kenyans.
Negotiations for the release of the ship will likely be handled by Motaku Shipping Agency of Mombasa, Kenya, the contractor that owns the ship and employs its crew.
This is at least the third WFP ship to be hijacked by pirates off Somalia's 1,800-mile coastline, reflecting an increasingly difficult environment in which to deliver humanitarian aid to the desperately poor and unstable country on the Horn of Africa.
Such ships are by far the least expensive way to deliver aid to Somalia, a rugged country with few viable roads and airports capable of handling heavy cargo.
If the sea lanes become too dangerous, WFP officials have warned, they will be unable to deliver the hundreds of tons of food aid and other support they say are needed.
Another WFP-chartered ship, the Semlow, was seized and held for more than three months by hijackers in June 2005. It was released only after secret negotiations between the ship's owner and representatives of the pirates.
The United Nations has a clear policy of not negotiating with hijackers or kidnappers who seize U.N. staff, but officials acknowledge that member states or intermediary groups are free to engage such hijackers as they see fit.
James Morris, the outgoing executive director of the World Food Program, indicated in an interview with The Washington Times last week that the Semlow incident was resolved without WFP's direct knowledge.
"I couldn't tell you anything about that," he said. "That was handled by the ship's owners, and we didn't have anything to do with it."
Asked whether the agency maintained a deliberate "don't ask, don't tell" policy on dealing with pirates, Mr. Morris smiled and nodded slightly.