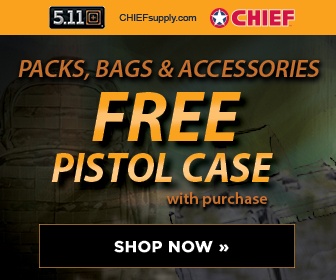 Los Angeles Times
March 2, 2008
Though a notorious 2005 incident involving Marines hangs in the air, residents and American troops look to the future.

By Tony Perry, Los Angeles Times Staff Writer
HADITHA, IRAQ — This struggling town along the Euphrates River may long be remembered as the place where U.S. Marines killed 24 civilians in 2005, an incident that led to troops being charged with murder and their superiors accused of dereliction of duty for failing to properly investigate.
But if a doctor-professor from Tennessee, a Georgia cattle rancher-turned-Marine officer and a Navy engineer from Los Angeles are successful, Haditha may also be remembered as the site of one of the largest hospital renovation projects in Iraq funded by the United States.
Navy Capt. John Nadeau, Marine Maj. Kevin Jarrard and Navy Lt. Cmdr. James Lee have made it their personal goal to see that the dilapidated Haditha hospital, the only such facility for a region of 150,000 people, is repaired and expanded.
The three reservists are determined that the project break ground before they leave for the United States and return to civilian life.
So far $4 million has been authorized by the U.S. government. Nadeau, a battalion surgeon and a medical professor at Vanderbilt University in Nashville, is pushing for the project to be expanded, possibly to $10 million.
"We have momentum, we have a master plan, we need to keep pushing," Nadeau said.
If there is a moral to the story, it could be that individual initiative by front-line troops can make the difference between success and failure in pushing a project through the web of U.S. bureaucracy and Iraqi cultural and political complexities.
Several smaller health clinic projects in the region have foundered, in part because of lack of U.S. continuity and difficulties getting cooperation from the Iraqis, American officials said.
But the Haditha project, because of the fierce advocacy by individuals on the U.S. side and high-level interest on the Iraqi side, may turn out differently.
"In government, nothing gets done unless it has a champion who is of sufficient rank to push it, or it gets done only perfunctorily," said John Matel, a State Department employee who heads numerous projects in Anbar province but is not involved in the hospital project.
In 2005, the hospital's laundry and kitchen were destroyed in a suicide car bombing. Patients these days must bring their own clothing and have their meals provided by family members.
Windows are broken. There is no air conditioning or heating. In winter, the hospital is chilly; in summer, sweltering. There is no system for disposing of medical waste.
The hospital lacks systems for fire alarms, intercoms or water filtration and it needs better power generators. The surgical wing is damaged, with plaster falling from the ceiling onto patients.
"This will be a complete day-and-night change for the hospital, allowing them to much better serve their public," said Lee, officer in charge of the Army Corps of Engineers in this region of Anbar.
Jarrard, commander of Lima Company, 3rd Battalion, 23rd Regiment, usually works as a farmer and an American government teacher at a Georgia high school. Lately, he has held a series of meetings with tribal sheiks and government leaders about the hospital.
At his urging, the Marines brought Anbar Gov. Mamoun Sami Rasheed to Haditha to see the hospital and listen to the pleas of patients and officials. In a spirited give-and-take with his constituents, Rasheed promised to send a CT scan machine and possibly more medical personnel.
Jarrard and Nadeau teamed up for another daunting task: arranging for a 2-year-old Haditha girl to be taken to the United States for lifesaving heart surgery.
After a fundraising drive by Jarrard's wife, and hours spent dealing with multinational red tape, the girl was flown to Nashville, and is recuperating after what doctors say was a successful operation.
"You do what you can," Jarrard said. "You do for people like you would want them to do for you if things were reversed."
Lee, who was teaching at the Naval Academy when he was assigned to Iraq, said he was appalled that insurgents had attacked the hospital. "That they tried to hurt their own people is just incredible to me," he said.
No one directly mentions the courts-martial or the ongoing controversy about the conduct of enlisted Marines who engaged in the 2005 shootings or Marine officers who did not fully investigate. But the case seems to hang in the air.
"Maybe something good can come out of Haditha this time," Nadeau said. "If we can get this done, this hospital will be set for the next 10 years."
The hospital is but a few blocks from the site where Marines of the 3rd Battalion, 1st Regiment, lost a comrade to a roadside bomb and then killed 24 civilians, including women and children. Eight Marines were indicted in the killings.
Courts-martial are pending at Camp Pendleton for two enlisted Marines charged with the shootings and two officers charged with not investigating.
Sheik Daham Husayn Dumaythir, asked whether the town remembers the 2005 killings, gave a roundabout answer. Before August 2006, insurgents controlled the city through violence, he said, and they were responsible for many killings.
The sheik, at a feast he gave for Jarrard, said he prefers to look toward the future. He is an enthusiastic booster of the hospital project.
Too many residents must now make the perilous trip to Syria or Jordan for medical care, he said.
"This must be done for the children, for all of our children and their mothers," he said.
In gratitude, he promised to name his next three sons after Marine officers, including Jarrard.
A Navy contracting specialist is due to visit the site soon to focus on the myriad details involved with allocating money and possibly putting the project out for additional bids. An enlisted Marine, who was an industrial design major at Auburn University in Alabama, is drawing floor plans that would allow better movement for patients and staff.
Last month, Nadeau met with doctors from the hospital. He favors pushing ahead even before an expansion of the project is approved. To wait, he reasons, is to risk losing the initial pot of money.
One challenge is making sure the hospital can remain open during construction, which could include adding a second story on some buildings.
Lee said that during his visit to the hospital, he was struck by the sight of crying children crowded into a small room while they awaited care.
"I kept thinking of my own kids and wishing these kids could have the same level of care we enjoy," he said.
"We have to get this done."