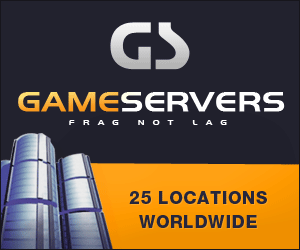 New York Times
March 17, 2009
By Rod Nordland and Alissa J. Rubin
BAGHDAD — The American military confirmed on Monday that it shot down an Iranian drone over Iraqi territory last month, in what is believed to be the first time that has happened.
Col. James Hutton, a spokesman for the United States military commander in Iraq, said allied aircraft shot down an "Iranian unmanned aerial vehicle" on Feb. 25, about 60 miles northeast of Baghdad.
Although that location would put the drone relatively close to the Iran-Iraq border, Colonel Hutton denied speculation that it had simply strayed across the border accidentally.
"This is not true," he said. "It was in Iraqi airspace and tracked one hour and 10 minutes before it was engaged." Colonel Hutton added that allied jet fighters had shot it down without causing any civilian casualties.
The American military has long accused Iran of meddling in Iraqi affairs, arming militants and contributing to sectarian strife. In recent months, however, the Iranians have refrained from overtly supplying weapons to Iraqi factions, partly as a show of cooperation with a largely friendly Iraqi government.
Maj. Gen. Muhammad al-Askari, the Defense Ministry spokesman, said the Americans had not informed Iraqi officials in advance of their decision to shoot down the Iranian drone. Under the terms of the status-of-forces agreement between the United States and Iraq, protection of Iraqi airspace remains an American responsibility for the next three years, he noted.
The Iranian drone was 80 miles inside Iraqi territory without permission, "so its presence was illegal," General Askari said.
Another Iraqi Defense Ministry official, speaking anonymously because only General Askari was authorized to speak to the press, said, "During the Iran-Iraq war, no Iranian aircraft could ever go this far into Iraqi airspace."
Underscoring the delicacy of the incident at a time when the United States is seeking a thaw in its relations with Iran, the official added that the Americans had not told their Iraqi counterparts about the attack until Sunday, almost three weeks after it occurred.
The drone may well have been intended more to monitor Iranian dissidents in Iraq than to eavesdrop on American or Iraqi military operations. The location where it was shot down is not far from Camp Ashraf, where 3,500 followers of the People's Mujahedeen of Iran, an Iranian dissident organization, have taken refuge. Camp Ashraf is 57 miles northeast of Baghdad.
Iraqi troops have surrounded the camp in the past week and clashed with refugees there. Iran has long insisted that Iraq close the camp and expel the dissidents, but United States officials have intervened and prevented that. Since January, when the Iraqi military took over security of the area from the United States, several Iraqi officials have vowed it would soon be closed.
The United States military identified the drone as an Ababil 3, an aircraft developed by Iran with a 10.5-foot wingspan, launched from a truck catapult and recovered by parachute. The name means "swallow."
It is equipped with video camera and transmission equipment, and flown by ground-based pilots.
The United States military also announced that a soldier died Monday of wounds received in a combat operation in Baghdad, the first American death in Iraq since March 7.
Five American soldiers have died in Iraq so far this month. If that rate continues, March will have the lowest level of United States deaths since the war began.
Last month, 18 allied soldiers died, according to the Iraq Coalition Casualty Count, a nongovernmental organization that tracks military deaths using Defense Department statistics. The soldier's death on Monday was the first United States military fatality reported in Baghdad this month.
Elsewhere in Iraq, the violence in Mosul continued, for which the blame is largely placed on Al Qaeda in Mesopotamia, a homegrown jihadi group believed to have some foreign leadership.
In the eastern part of the city, a suicide car bomb was used to attack a police patrol, killing one officer and wounding two others, an Iraqi security official said. The official added that gunmen had killed a woman and wounded her sister at a bus station in west Mosul.
A 12-year-old girl was killed near Mosul when American soldiers fired at a vehicle that was speeding toward them, the United States military reported, according to The Associated Press.
In Kirkuk Province, gunmen attacked a communication tower belonging to Asiacell, a cellphone company, killing one guard and wounding another.
Abeer Mohammed and Mudhafer al-Husaini contributed reporting from Baghdad, and an Iraqi employee of The New York Times from Mosul.