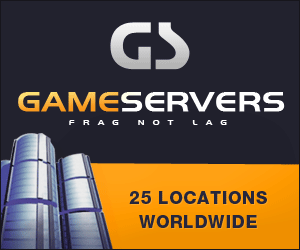 New York Times
May 4, 2007
Pg. 10
By Damien Cave
BAGHDAD, May 3 — American military officials said Thursday that American troops had killed a senior propagandist for the insurgent group Al Qaeda in Mesopotamia who was involved in kidnapping Westerners, including the American journalist Jill Carroll. But the American officials denied claims from Iraqi officials that other leaders of the group had been killed.
The United States Embassy, meanwhile, said a rocket attack on the Green Zone on Wednesday had killed four civilian contractors, two from India, one from the Philippines and one from Nepal.
On Thursday, for the fourth night in a row, more rockets or mortars could be heard exploding near the fortified area. There were no reports of casualties.
The chief spokesman for the American military here, Maj. Gen. William B. Caldwell IV, said the official of the insurgent group who had been killed was Muharib Abdul Latif al-Jubouri, a "senior minister of information" from Salahuddin Province. He died in a firefight on Tuesday during a raid north of Baghdad, General Caldwell said, and photos and DNA confirmed his identity.
But that death appears to have spawned confusion about who was killed, General Caldwell said, and a breakdown of communication between American and Iraqi officials.
Iraq's Interior Ministry said this week that an even more senior figure from the insurgent group, Abu Ayyub al-Masri, had been killed in roughly the same area.
On Thursday, the Interior Ministry spokesman, Abdul Kareem Khalaf, confirmed that Mr. Jubouri was dead.
In an interview on Iraq's state-owned news station, he then went on to say that Mr. Jubouri was also Abu Omar al-Baghdadi, reputedly the leader of the Islamic State of Iraq, an umbrella group for several Sunni groups including Al Qaeda of Mesopotamia. Mr. Khalaf (who claimed incorrectly in February that Mr. Masri had been captured) cited an audiotape as proof.
General Caldwell said, though, that there may not really be a Mr. Baghdadi. And "if that person even exists," he said, the American military is not aware of anyone captured or killed who "who is going through any kind of testing or analysis at this point."
The Islamic State of Iraq also issued a statement on Thursday denying that Mr. Baghdadi had been killed and confirming that Mr. Jubouri died Tuesday, according to the SITE Institute, a group that monitors jihadist Web sites.
General Caldwell said the litany of identification claims seemed to have come from repeated recoveries of the same body.
He said that after Mr. Jubouri's body was released Wednesday afternoon to a tribesman for burial, Iraqi forces detained the driver and the body at a checkpoint in Baghdad.
"They didn't know exactly who he was," he said. "They recognized he was on some kind of wanted list."
The Iraqis then brought the body back to the Americans, who identified it for a second time, General Caldwell said.
Mr. Khalaf did not mention an American role in the identification during his interview. He said that Mr. Jubouri was wounded March 4 in a joint Iraqi-American operation, and that the body turned up Wednesday night in Ghazaliya, a Sunni neighborhood of Baghdad.
General Caldwell said communication between Iraqi and American forces would be reviewed. But he insisted that Iraqi troops be praised for their efforts. "They were alert, they were attentive," he said. "They were paying attention."
He said the death of Mr. Jubouri was meaningful because he had played a vital role in moving foreign fighters and money into Iraq and in the kidnapping of Westerners.
"Based on multiple detainee debriefings, we know he was responsible for the transportation and movement of Jill Carroll from her various hiding places," General Caldwell said, referring to Ms. Carroll's 82-day abduction last year. "Again from multiple detainee debriefings we know he was responsible for the propaganda, ransom videos from the Jill Carroll kidnapping."
He said that Mr. Jubouri was also the last one known to have personal custody of Tom Fox, an American peace activist kidnapped in 2005 who was found dead in March 2006, and that Mr. Jubouri was also involved in the kidnapping of two unidentified Germans last year.
"When we can pick up someone like that who has that kind of history in being associated with the kidnapping and killing of foreign nationals in this country, that's significant," he said.
In Washington on Thursday, Adm. William J. Fallon, chief of the United States Central Command, testified at a hearing of the Senate Armed Services Committee. In response to a question about whether Iraq was meeting benchmarks set out for it, he said that progress had been made but that the government was not moving fast enough.
He added, "Making sure that the leadership in Iraq understands that we don't have unlimited time, that we must move forward, that they're going to have to make these tough decisions, is important."
With regard to the rocket attack in the Green Zone, the United States Embassy initially said Thursday that four Filipino contractors had been killed. In a statement, Daniel Speckhard, the chargé d'affaires, said: "They were integral members of our embassy community. We value their contributions to our efforts on behalf of the people of Iraq, and we mourn their passing."
Five and a half hours later, a second statement corrected the original condolence, noting that only one of those killed was from the Philippines. No names or other details were given.
The attacks appeared to come from largely Shiite eastern Baghdad, and as many as a dozen nightly explosions in the Green Zone have become a somewhat regular occurrence here. In most cases, no injuries or deaths are reported.
The tactic seems intended to intimidate, and it has been used elsewhere. In the southern Shiite city of Basra, a regular barrage of mortars has been used against British troops at several outposts since at least 2004.
Also in Baghdad on Thursday, dozens of heavily armed gunmen stormed an independent radio station, Radio Dijla, killing one employee, destroying equipment and knocking the station off the air.
Ahmad Fadam and Abdul Razzaq al-Saiedi contributed reporting.