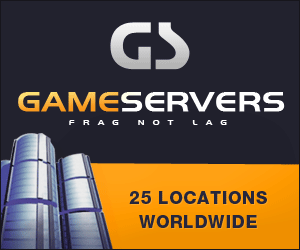 Washington Post
April 30, 2007
Pg. 12
Production of Oil, Electricity Falls Short

By Dana Hedgpeth, Washington Post Staff Writer
The U.S. project to rebuild Iraq remains far short of its targets, leaving the country plagued by power outages, inadequate oil production and shortages of clean water and health care, according to a report to be issued today by a U.S. government oversight agency.
The 232-page quarterly review by the Special Inspector General for Iraq Reconstruction presents a sobering picture of the challenges of reconstruction in a war zone.
It also says the Army has asked Parsons Corp., one of the largest contractors in Iraq, to explain why it should not be barred from pursuing government contracts for up to three years.
In the Army's March letter, it questions "the effectiveness of [Parsons'] standards of conduct and internal control systems." Parsons has been the subject of previous inspector general audits and is best known for building only a small fraction of the health clinics planned to be built in Iraq and for building a police academy so flawed that human waste rained from the ceilings.
The inspector general's report lays out how even successful endeavors -- for example, the completion of more than 800 school projects and training for thousands of teachers -- haven't realized their potential because of security risks. During a four-year-old insurgency and sectarian fighting, less than a third of Iraq's 3.5 million students attend class, according to the report, which cited Iraqi Education Ministry statistics.
The report found that almost all of the nearly $20 billion in reconstruction funds appropriated by Congress in 2003 has been allocated. More than half of the projects to be undertaken with that money have been completed, and many more are underway. In the medical field, for example, only 15 of 141 primary health-care centers have been completed -- and only eight of those are open to the public -- but 126 projects are slated to be finished by the end of the year.
As in past reports, the inspector general's office found some of the most significant reconstruction shortfalls were in electricity production. "Electricity has the longest way to go," special inspector general Stuart W. Bowen Jr. said in an interview Friday.
Before the U.S.-led invasion, Iraq's power system produced 4,500 megawatts a day with an aging infrastructure in which 85 percent of power plants were at least 20 years old, the report said. Reconstruction officials initially hoped to increase daily output to 6,750 megawatts by the summer of 2004, a target later lowered to 6,000 megawatts. But in the most recent quarter, Iraq generated only 3,832 megawatts a day.
The shortage was particularly acute in Baghdad. Before the war, the city received an average of 16 to 24 hours of power a day. Last spring, Baghdad averaged eight hours of electricity a day. This year, during the last week of March, the city received only 6.5 hours a day. The rest of the country, however, received an average of 14 hours of power a day.
Slightly more than three-quarters of the $4.2 billion in reconstruction funds allocated by Congress for electricity have been spent, and 402 of 537 electricity projects have been completed. At power plants, though, operators aren't getting enough fuel and water to produce electricity. And only 24 of 56 projects planned to upgrade the transmission of power have been completed, with sabotage of feeder lines curbing the amount of electricity going into homes and businesses.
Similar security problems have affected other areas of reconstruction, the report found, making construction difficult and hindering projects slated for completion over the next year and a half.
"The volatile security environment, coupled with the limitations of law enforcement and judicial systems, has continued to hinder the progress of reconstruction projects," the report stated.
The U.S. Defense Department reported an average of 1.4 attacks per week on critical infrastructure in the electric, water, and oil and gas sectors. Although that rate is lower than it was before political authority was restored to Iraqi leadership in mid-2004, the attacks are more severe and cause greater disruption, said the report, which added: "Repair teams sent in after attacks continue to face threats, including kidnapping and murder."
Iraq also continues to miss goals set for producing oil and gas, the report said. This past quarter, oil output averaged 2.6 million barrels per day, compared with the U.S. target of 3 million barrels. Oil exports -- which account for nearly all the Iraqi government's income -- rose slightly, at least in part to transportation projects.
The United States has spent almost $2 billion to provide drinkable water and improve sewer systems. The goal of reconstruction was to bring clean water to 8.4 million Iraqis, but with 88 percent of potable water projects complete, the current figure is 5.6 million, according to the report.
In other areas, the report cites success. Bank officials were trained in distributing small-business loans. Automated tax-collection and accounting systems were installed. Veterinary clinics were renovated. And 114 border forts have been completed.
Bowen, the inspector general, said there have been significant achievements in reconstruction and that much of the responsibility for sustaining progress is gradually shifting to Iraqis. "The U.S. mission in Iraq was to make an important and robust start in the recovery of national infrastructure with Iraq having to complete that mission," Bowen said. Iraqis must curb corruption, he said, and better spend their own money allocated for reconstruction.
Bowen is leaving this week for Baghdad, where he will gauge how a new security plan for the capital is affecting reconstruction there.