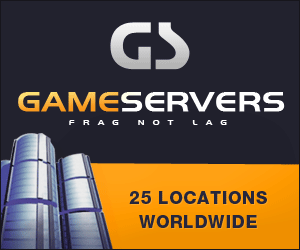 Washington Post
December 8, 2006
Pg. 4
By Associated Press
MIAMI, Dec. 7 -- Federal prosecutors asked a judge Thursday to prevent Jose Padilla's defense attorneys from questioning Defense Department officials or obtaining documents about his treatment during 3 1/2 years in military custody as an "enemy combatant."
Defense attorneys have issued subpoenas for at least four military officials, including a security officer and technical official at the Navy brig in Charleston, S.C., where Padilla, 36, was jailed. They have also subpoenaed Maj. Gen. D.D. Thiessen, commander of U.S. Marine forces in Japan, about treatment of other enemy combatants, according to court documents.
The subpoenas also seek records of "special procedures and communications" related to Padilla, as well as medical records and visitation logs.
Prosecutors said in a motion filed Thursday that the subpoenas are a "fishing expedition" because Padilla's allegations of mistreatment during his time in military custody have no bearing on the terrorism support case against him in Miami.
"These subpoenas seek information that has nothing to do with the offenses charged in the indictment, which predate Padilla's confinement and arise out of the defendants' support for groups committed to violent jihad," Assistant U.S. Attorney Russell Killinger and other prosecutors said in their motion.
Padilla's attorneys did not immediately respond to e-mail messages seeking comment.
Padilla, a U.S. citizen, is scheduled to stand trial Jan. 22 along with two others in the terrorism support case. He was added to that case late last year amid an intense legal battle over the extent of President Bush's wartime powers to detain U.S. citizens.
When Padilla was arrested in 2002, administration officials alleged that he was on an al-Qaeda mission to detonate a radioactive "dirty bomb" in a major U.S. city, but the Miami indictment does not mention those allegations.
Padilla's attorneys have asked U.S. District Judge Marcia Cooke to dismiss the case because of what they allege is "outrageous government conduct," including torture, during his years at the Navy brig. They allege Padilla was abused so severely it has hurt his ability to aid in his defense, but Pentagon officials and prosecutors assert that he was treated humanely.
Last week, Padilla's lawyers sought to buttress their case by filing with the court still video images showing Padilla being led out of his cell in blacked-out goggles, noise-muffling headphones and chains. Padilla also alleges he was hooded and forced to stand in stress positions, subjected to bright lights and total darkness, given mind-altering drugs, and made to endure sleep deprivation.
Prosecutors have urged Cooke not to consider those allegations or schedule a hearing on them.