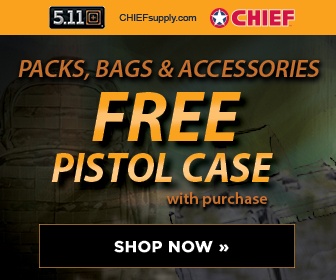 Washington Post
October 14, 2008
Pg. 13
Tehran Hints It Would Respond Favorably to Interests Section

By Thomas Erdbrink, Washington Post Foreign Service
TEHRAN, Oct. 13 -- Iran has yet to receive a request from the United States to open an interests section here, officials said Monday, but analysts added that such a proposal would probably get a positive response.
"We have had no request from the United States on this issue," said Hassan Qashqavi, a spokesman for the Iranian Ministry of Foreign Affairs. "First we need a request, and then we can consider it."
David Ignatius of The Washington Post wrote in a column Sunday that the Bush administration plans to announce the opening of a U.S. interests section in Tehran in mid-November.
Iranian President Mahmoud Ahmadinejad told state television in an interview last week: "Our stance remains the same: We would react favorably to any positive signals indicating the will for communication on the basis of respect and justice."
But some Iranian officials expressed frustration at ambiguous statements from unnamed U.S. officials quoted by the media.
"They are talking to us through the media but not making any official requests for negotiations," Kazem Jalali, a spokesman for the Iranian parliament's National Security and Foreign Policy Commission, said recently. "Iran will seriously consider any official request from the United States government for talks," Jalali said. "But if that is not made, nothing can happen."
Iran's position marks a change from when any talk of relations with the United States was taboo in Iranian politics. Iran's supreme leader, Ayatollah Ali Khamenei, who oversees all foreign policy issues, would have to agree to the opening of any U.S. representative office in the country. Since the idea was floated in Washington in August, Iranian politicians who are in regular contact with him have been positive and have made clear that such a request from the United States would be considered.
"It is clear from the positive responses from Iranian officials that if such a request would be made, the Iranian system would accept it," said Davoud Hermidas Bavand, professor of international relations at the Allameh Tabatabai University in Tehran.
Seyyed Mohammad Marandi, head of the North American studies department at the University of Tehran, went even further. "Everything depends on the Americans. If the United States compromises, the Islamic Republic of Iran will do the same," he said.
Marandi said the United States must make the first move because of the longtime hostility toward Iran. "Iran's top leadership is confident and ready to talk, but only when the Americans change their attitude," he said.
The United States severed all official relations with Iran when 52 Americans in the U.S. Embassy were held hostage for 444 days in 1979-1980. The Swiss Embassy represents U.S. interests in Iran. Iran has an interests section in Washington, under the umbrella of the Pakistani Embassy.
Analysts here said the U.S. gesture would have to be made carefully. Rahman Ghahremanpour, an analyst at Iran's Center for Strategic Studies, said, "The U.S. can't say, 'We are opening an interest section in Iran, and that's final.' That will not be regarded as positive. The announcement should be a start of negotiations on the subject." Ghahremanpour supports the idea of an opening.
"The language should not be confrontational but diplomatic and geared toward open negotiations," he said. "Such an announcement cannot be made unilaterally by the United States without consulting Iran first. That should be clear."
If proposed in a nonconfrontational way, the announcement would be regarded as a confidence-building measure, he added. "The Iranian system knows that sooner or later it will have to talk to America, even though domestically there might be resistance by some political groups. They are ready."