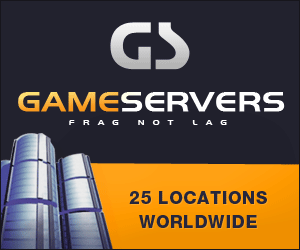 Wall Street Journal
March 21, 2008
Pg. 8
Military Wants 2 in Iraq To Be Tried by Baghdad; Supreme Court to Rule

By Jess Bravin
WASHINGTON -- The Bush administration wants to transfer two Americans held by the U.S. military in Iraq to the Baghdad government for trial and in at least one case possible execution for alleged kidnapping and insurgent activity. On Tuesday, the Supreme Court will hear arguments over whether the two men can ask a U.S. court to halt the transfer.
U.S. citizens can normally challenge their detentions in federal court. Likewise, criminal suspects facing foreign extradition are entitled to court hearings before they are deported. The Bush administration says Mohammad Munaf and Shawqi Omar have no such rights because they are held by a United Nations-mandated force exempt from American court jurisdiction and not the U.S. government.
Both prisoners are Arab Americans who say they went to Iraq after the U.S.-led invasion hoping their command of Arabic would help them capitalize on the country's reconstruction. The U.S. government says they are terrorists and that Iraq can deal with them as it wishes.
The government cites a postinvasion Security Council resolution on the reconstruction of Iraq to assert that Gen. David Petraeus, the top U.S. commander in Iraq, and his troops serve in an international army that "is legally distinct from the U.S. military."
The government is relying on a 1948 precedent in which the Supreme Court rejected a similar petition from former leaders of Imperial Japan convicted by the International Military Tribunal for the Far East. The court said that body was "not a tribunal of the United States" but rather an "agent of the Allied Powers."
Lawyers for the men say it's a "formalistic fiction" to claim the U.S. military in Iraq is a U.N. force. Lower courts have split on the question, with one panel of the U.S. Court of Appeals for the District of Columbia siding with the government against Mr. Munaf, and a different panel ruling against the government and for Mr. Omar.
David Kaye, a State Department lawyer during the first years of the Iraq war, says the resolution authorizing "a multinational force" to help stabilize Iraq was developed at the urging of smaller countries serving under U.S. command. "It was purely as cover for others, not for us," he says. "For us to go back and say it displaced our normal control and command authority is just wrong." Mr. Kaye now heads the international human-rights program at the University of California, Los Angeles, School of Law.
A Justice Department spokesman declined to comment beyond the government's legal papers.
According to government filings, Mr. Omar, who holds both U.S. and Jordanian citizenship, came to Iraq in 2002. Two years later, he was captured when U.S. forces raided his Baghdad home. He "was found harboring an Iraqi insurgent and four Jordanian Jihadist fighters" and planning to lure foreigners to his home, where they would be kidnapped and ransomed, the filings say.
U.S. officials classified Mr. Omar, 47 years old, as a "security internee" and an "enemy combatant," and referred him to the Iraqi criminal courts for prosecution.
Mr. Omar's attorneys describe their client in their filings as a "husband, father and businessman" who came to the U.S. at age 17, married an American woman in 1983 and soon after became a U.S. citizen. He served in the Minnesota National Guard and had six children, the filing said.
Mr. Omar is a "general contractor" who hoped to find work in Iraqi reconstruction projects, says Jonathan Hafetz, an attorney with New York University School of Law's Brennan Center for Justice, which represents the two men.
Mr. Hafetz denies Messrs. Munaf and Omar are insurgents, enemy combatants or terrorists.
Mr. Munaf, 55, moved from Baghdad to Romania in 1980, where he lived for 10 years and met and married a Romanian woman, according to the prisoners' legal brief. The two moved to the U.S., had three children and in later years split their time between New York and Bucharest.
According to the brief, he was traveling in March 2005 in Iraq with three Romanian journalists as a paid translator when the group was kidnapped by Iraqis that sought to ransom them and force Romania to withdraw its troops from Iraq.
About two months later, the four were freed, with the journalists taken to the Romanian Embassy and Mr. Munaf to the U.S. Embassy. According to the government's papers, "Munaf admitted on camera, in writing, and in front of the Iraqi investigative court that he participated as an accomplice in the kidnapping for profit of the Romanian journalists." He was convicted by an Iraqi trial court and sentenced to death.
Before the U.S. could turn over Messrs. Munaf and Omar to the Iraqi side, their relatives filed suit in federal court, blocking the transfer. In late February, an Iraqi appeals court threw out Mr. Munaf's conviction, citing a flawed investigation, according to a translation of the decision provided by the prisoners' attorneys. The Iraqi appeals court ordered officials to resume the investigation and cure its "deficiencies" before retrying Mr. Munaf.
Lawyers for the men say that, as Sunni Muslims, they face the possibility of torture under the Shiite-dominated Baghdad government. In its latest human-rights report, the U.N. Assistance Mission in Iraq found that Iraqi criminal courts "fail to meet minimum fair trial standards" and cited reports of widespread torture in the country's prisons.
The Iraqi Embassy in Washington didn't return a call seeking comment.
In its brief, the U.S. says it is working with Iraq to rebuild its justice system. "For the courts of the United States to reach out to determine that Iraqi courts" are inadequate to try Americans "would fail to accord Iraq's courts the respect they are due under the principles of international comity."