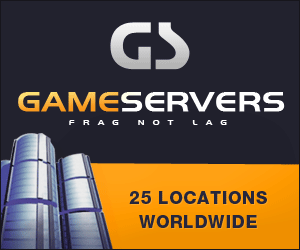 Washington Times
February 20, 2008
Pg. 1
Past nuke ties cause concern
By Nicholas Kralev, The Washington Times
The United States, alarmed by mounting evidence that North Korea gave nuclear assistance to Syria, has rejected pressure from some of its partners in six-nation talks to compromise on an overdue declaration of Pyongyang's nuclear activities, U.S. officials said yesterday.
The declaration, which was due at the end of December, would complete the second phase of an October deal aimed at denuclearizing the Korean Peninsula and clear the way for promised political and economic benefits to the communist state.
"We won't have a complete and correct declaration until we have a complete and correct declaration," Christopher R. Hill, the chief U.S. negotiator, said yesterday after meeting with his North Korean counterpart, Kim Kye-gwan, in Beijing. "So I'm not sure if we yet have an understanding on that."
The Syrian connection has become a major problem for the United States since an Israeli air strike in Syria in September. The target was widely reported to be a nuclear facility under construction with help from North Korea. Current and former U.S. officials said yesterday that intelligence points to a plutonium-related facility.
Yesterday, Mr. Hill said the North's declaration must account for the Syrian connection. "We discussed all of the elements that we believe need to be included, including the Syrian matter and uranium enrichment," he said of his talks with Mr. Kim.
U.S. and Israeli officials have refused to talk about the September strike, but diplomats and analysts said even the administration's strongest advocates of engagement with Pyongyang are worried by what they have learned from intelligence sources.
Only days after the bombing, the North's official KCNA news agency reported that a high-level meeting between Syria and North Korea had taken place in Pyongyang.
"We've made it abundantly clear to the North Koreans that the issue of nuclear cooperation abroad, whether it's with Syria or other states — we need to know all about that," Mr. Hill said in a little noticed interview on Friday.
North Korea currently is saying, " 'We don't have any [nuclear programs], we won't in the future,' " said Mr. Hill. But that "is not good enough. ... We need to know what they've done in the past."
He said in the interview on the Council on Foreign Relations Web site that "some of our partners" in the six-party talks have told him, "Well, two out of three is not bad," and "Why do you worry so much about the past?"
He did not name those countries, and U.S. officials yesterday declined to do so either. But analysts said it was unlikely that Japan was one of them. The other participants in the negotiations are China, South Korea and Russia.
Bruce Klingner, senior research fellow at the Heritage Foundation, said there has been "a mood shift in Washington" since the air attack in Syria.
"The administration has taken a firmer line with North Korea," he said.
At times over the past year, Mr. Klingner said, Mr. Hill has given the impression that he was "lowering the bar" on the requirements from the North, particularly on verification of Pyongyang's claims in the declaration.
But since the Israeli strike, which was followed by criticism of the administration's policy by some Republicans, there has been no room for trusting the North Koreans blindly, Mr. Klingner said.
The administration is also insisting that Pyongyang come clean about a uranium enrichment program, which the United States first accused it of having in 2002.
In their draft declaration, the North Koreans say they currently do not have any such program and will not have one in the future, U.S. officials said. There is no mention, however, of a past program.
"The real thing we need to know about is the uranium-enrichment and any export programs that they've had," Mr. Hill said. "I don't think we can really go forward with some of our obligations until we have a complete picture."
Mr. Hill, who is in the region to prepare for Secretary of State Condoleezza Rice's visit to Seoul, Beijing and Tokyo next week, yesterday denied reports that he had tried to separate the Syrian and the uranium issues from the declaration to help the North Koreans save face.
"We are not talking about breaking apart the declaration," he said.