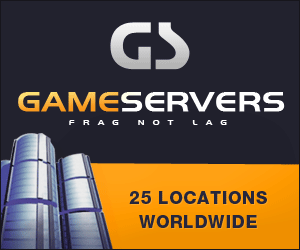 Washington Post
December 14, 2006
Pg. 26
By Glenn Kessler, Washington Post Staff Writer
U.S. officials yesterday played down the chances of a breakthrough on North Korean disarmament talks, which will start this weekend in Beijing after a 13-month hiatus, but said they will press for tangible signs of progress.
In talks last month with North Korean officials, U.S. officials laid out steps that Pyongyang could make at the outset to demonstrate progress, including suspending operations at its Yongbyon reactor, readmitting international nuclear inspectors, reporting its nuclear facilities and closing its nuclear testing site, Asian diplomats and U.S. officials said. U.S. officials also indicated they want substantial progress to be made before President Bush leaves office.
"They understand that that was suggested, and we have to see some early results," a senior administration official said, speaking on the condition of anonymity. "Those would be important first steps, but that would not be all of it."
In a briefing for reporters yesterday, the chief U.S. negotiator, Assistant Secretary of State Christopher R. Hill, declined to discuss specific U.S. objectives for the talks, saying that listing them would invite reporters to measure the outcome against the original goals, resulting in possible headlines like "U.S. Fails Once Again."
Hill added that when he presented his suggestions at meetings with North Korean officials in November, "there were indications that the North Koreans would be prepared to deal in specifics at the coming round."
Still, many U.S. officials and analysts are privately skeptical that North Korea, having tested a nuclear weapon in October and having proclaimed itself a nuclear power, will suddenly reverse course and give up its programs. But some officials believe that China's anger at North Korea for testing the weapon is a new element at the talks that should not be discounted.
The other participants in the talks are South Korea, Japan and Russia. The six nations, which began meeting episodically in 2003, joined in signing a "statement of principles" issued on Sept. 19, 2005, which listed the elements of a final agreement. But the statement did not detail which steps should take place first or what North Korea would receive in return for specific actions. Another complicating factor is Pyongyang's demand that the Treasury Department end a probe into a Macao bank linked to North Korea's illicit financial activities.
Hill said he wants to move from "simply talking about pages in an agreement to talking about something that's happening on the ground."
U.S. officials expect the talks to last several days before breaking for Christmas. 'We've got to give it one last try," the senior official said, adding that if North Korea does not budge, then U.S. officials will need to determine their options for dealing with Pyongyang in the coming year.