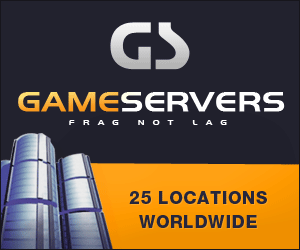 Washington Post
September 29, 2008
Pg. 17
Fine Print

By Walter Pincus
What is the U.S. policy about supplying weapons to Afghanistan that come from Russia and former Warsaw Pact countries? Can the U.S. military deal directly with foreign countries that have these weapons and the ammunition that goes with them? Or must they go through private contractors, who act as middlemen and profit from such transactions?
Since 2003, the U.S. military has purchased, through private contractors, billions of dollars worth of former Warsaw Pact arms and ammunition for Iraq and Afghan security forces, rather than buying them directly or seeking donations of such equipment from countries that are coalition members. In June, Congress was told by an Army general that U.S. law and government procurement regulations required using contractors to purchase such ammunition.
Last Tuesday, however, Maj. Gen. Jay Lindell, commander of the Combined Air Power Transition Force in Afghanistan, told Pentagon bloggers during a teleconference that he was outfitting the Afghans with used, Russian-designed Mi-17 helicopters that were donated by the United Arab Emirates and purchased directly from the Czech and Slovak republics. In addition, he said, negotiations are underway to buy new ones from Russia.
He said the Afghans received Russian-made aircraft because "that's what the Afghans know how to fly and maintain so very well." Negotiations with Russia are "happening right now to determine the number of aircraft that we will purchase and the delivery dates," he said.
Lindell never mentioned private contractors being in the mix, according to a transcript of the session.
On June 24, at a hearing before the House Committee on Oversight and Government Reform, an Army general told a different story. Rep. Henry A. Waxman (D-Calif.), chairman of the panel, had called the session to review a $300 million contract for Warsaw Pact ammunition for Afghan police that had been awarded to a South Florida company called AEY, run by 22-year-old Efraim E. Diveroli.
The contract had been halted, after delivery of about $60 million worth of material, because it turned out that AEY's ammunition was manufactured in China, making its purchase illegal under U.S. law. A week before the Waxman hearing, Diveroli was indicted on wire fraud charges based on the transaction.
In opening remarks, Waxman raised an important question: "The first step in any procurement should be to ask whether the contract is necessary. . . . AEY acquired its ammunition from stockpiles in Albania and other former Warsaw Pact countries. These countries have surplus ammunition they are trying to give away or destroy. . . . It appears that the Army agreed to pay $300 million for ammunition it could have gotten for free."
Rep. Darrell Issa (R-Calif.) picked up on that point. He asked Brig. Gen. William N. Phillips, head of the Joint Munitions and Lethality Life Cycle Management Command, why a private contractor was used when numerous East European nations "are known to have large stockpiles, and virtually all of these people, except for Germany, I guess, are part of the coalition of the willing that went into Afghanistan?"
Phillips responded, "We are required by statute and by federal regulation . . . [and] when we enter into agreements with our foreign allies like Afghanistan, we use specific policies and procedures that are defined by, in the case of the Army, the United States Army Security Assistance Command." He did not identify either the law or the regulation.
Issa responded: "You entered into agreements with Afghanistan that essentially locked out the ability for our NATO allies, who had large stockpiles, [to be] the suppliers, either for reduced cost or in-kind."
Weeks after the hearing, The Washington Post asked the U.S. Army Security Assistance Command in writing "why the Army does not just take contributions or buy directly ammunition and weapons for use by Iraq and Afghanistan security forces from former Warsaw Pact countries, who are part of the coalition of the willing?"
The response, also in writing, was that "the Army does take donations; however, due to the unpredictability of receipt (sometimes requirements change and the donation in part, or in sum, never arrives) and due to the limited quantities available through donation, customer countries will pursue filling their operational requirements through the Foreign Military Sales process."
On July 17, the Army solicited bids from private contractors to supply the remaining $240 million worth of ammunition that AEY was to deliver. Bids closed Sept. 4, but no winner has been announced.
National security and intelligence reporter Walter Pincus pores over the speeches, reports, transcripts and other documents that flood Washington and every week uncovers the fine print that rarely makes headlines -- but should.