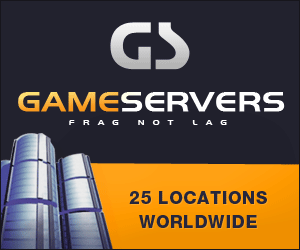 LOS ANGELES - (AP) The U.S. military secretly paid Iraqi
newspapers to plant favorable stories about its efforts to rebuild the
country, the Los Angeles Times reported Wednesday.
The newspaper quoted unidentified officials as saying many of the
stories in Iraqi newspapers are written by U.S. troops and while basically
factual, sometimes give readers a slanted view of what is happening in Iraq.
Some expressed fears that use of such stories could hurt the credibility of
the U.S. military worldwide, the newspaper said.
The Pentagon hired the Lincoln Group, a Washington-based firm that
translates the stories into Arabic and places them in Baghdad newspapers,
the newspaper reported. The organization's staff or subcontractors in Iraq
occasionally pose as freelance reporters or advertising executives when they
hand over stories to Iraqi media outlets, it said.
Laurie Adler, a spokeswoman for the Lincoln Group, said Wednesday
she could not comment on the contract because it is with the U.S.
government. Pentagon spokesman Bryan Whitman said he had no details on the
issue, and said he is looking into it. He added that if the elements in the
report are true, "there are some things in there I find troubling."
Military officials who spoke to the Times on the condition of
anonymity said the "Information Operations Task Force," part of a
multinational corps with headquarters in Baghdad, bought an Iraqi newspaper
and took over a radio station to put out pro-American messages. Neither
outlet was named because of fear that they would be targeted by insurgents,
the newspaper said.
The stories in Iraqi newspapers often praise the efforts of U.S. and
Iraqi troops, denounce terrorism and promote the country's reconstruction
efforts.
The Baghdad-based newspaper Al Mutamar, which is run by associates
of Deputy Prime Minister Ahmad Chalabi, have used some of the pro-U.S.
stories. Chalabi is the former Iraqi exile tainted by the since-discredited
claims that Saddam Hussein had weapons of mass destruction.
The Times said documents it obtained showed Al Mutamar was paid
about $50 to run a story with the headline "Iraqis Insist on Living Despite
Terrorism" on Aug. 6.
Luay Baldawi, Al Mutamar's editor in chief, said the articles have
come to him via the Internet and are often unsigned.
"We publish anything," he said. "The paper's policy is to publish
everything, especially if it praises causes we believe in. We are
pro-American. Everything that supports America we will publish."
The Times said nearly $1,500 was paid to the independent Ad-Dustour
newspaper to run an Aug. 2 article titled "More Money Goes to Iraq's
Development," according to documents. The newspaper's editor, Bassem Sheikh,
said he had "no idea" where the piece came from but added the note "media
services" on top of the article to distinguish it from other editorial
content.