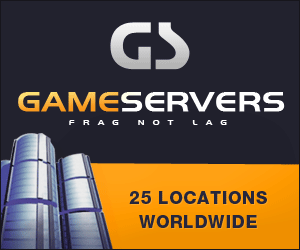 New York Times
May 25, 2007
Pg. 6
By James Glanz and Thom Shanker
An obscure program that bypasses the State Department's normal immigration procedures has granted a form of temporary asylum to a former minister who led Iraq's troubled Health Ministry and to more than 100 other Iraqi professionals, witnesses of potential crimes by Americans, and children wounded in the conflict.
Asylum through ordinary channels has been granted to only a tiny number of the thousands of Iraqi translators, drivers and security guards who work for the Pentagon and its contractors, and who face retribution because of their ties to Americans. When the regular channels do work, the process often takes months or years, but the alternate route takes days at most.
The program has recently been the focus of questions by Senator Edward M. Kennedy of Massachusetts and Senator Carl Levin of Michigan, both Democrats, who have expressed concerns about the plight of Iraqis who have worked with the United States and its contractors.
The expedited program, officially known as Significant Public Benefit Parole, is administered by Immigration and Customs Enforcement, the investigative agency of the Department of Homeland Security.
The program coordinates closely with the military because it is Iraqis assisting the American war effort who may apply for protection. Among those Iraqis are some who have testified at courts-martial of Americans.
The former health minister, Ali al-Shammari, is the most senior official known to have sought asylum. He is said by his supporters to have fought corruption at his ministry.
But the Health Ministry itself is widely seen as deeply corrupt by those who have worked with it, particularly in the way it distributes drugs and medical devices.
The ministry also has a reputation for Shiite partisanship. A few weeks after Dr. Shammari took over in the spring of 2006, a Sunni physician who led the Diyala Province Health Department was kidnapped from the corridors of the Health Ministry itself, and was never found.
Among Dr. Shammari's supporters is Dr. Jon Bowersox, who is a professor of surgery at the University of Cincinnati and was health attaché in the American Embassy in Baghdad from October 2005 to July 2006.
"There were widespread shortages, despite over 60 percent of the Ministry of Health budget being directed to procuring medicine, bandages and other essential supplies," Dr. Bowersox said.
He and other supporters said Dr. Shammari tried to reform the ministry. Dr. Said I. Hakki, director of the Iraqi Red Crescent Society, said that after Dr. Shammari fired hundreds of corrupt or inept ministry employees, he began receiving death threats. "He tried to make changes," Dr. Hakki said. As a result, "he was put on the death list."
The Health Ministry is also thought to be under the sway of Shiite militias affiliated with the radical cleric Moktada al-Sadr; Dr. Shammari was in the Sadr political bloc. Colleagues say that even though Dr. Shammari reluctantly followed orders from Sadr political leaders to leave the government in April, along with five other members of the bloc, his anticorruption efforts made him unpopular with his former allies.
Whatever the reason, it is clear there is now substantial friction between Dr. Shammari and the Sadr bloc. Mahdi al-Mutairi, head of the political bureau of Mr. Sadr's office, said in a telephone interview yesterday, "The performance of Ali al-Shammari as a minister was bad."
"There are many problems between us and him," Mr. Mutairi said. "He didn't carry out his role as he was supposed to."
Hours after landing in New York last week on a flight from the Middle East, Dr. Shammari spoke briefly with a reporter in the lobby of a Times Square hotel where he was staying with two American officials. The Americans asked not to be named because of concerns that their work in Iraq would be compromised, but one confirmed that he had accompanied Dr. Shammari from Iraq as part of the parole program.
"He is my parolee," the official said, looking at Dr. Shammari.
Dr. Shammari declined to discuss his case but said he would like to talk about his work eventually, "I would like to tell a positive story about the Health Ministry."
Responding to questions from Senators Kennedy and Levin in a previously unreported letter, Defense Secretary Robert M. Gates said last week that between 2004 and 2006, the Pentagon processed 117 cases in the parole program. The cases included "Iraqi nationals whose service in support of U.S. forces in Iraq has put their lives in imminent, documented danger," Mr. Gates said, or who are in need of medical treatment not available in Iraq.
But he also disclosed for the first time the tally of about 22,000 Iraqis working for Pentagon contractors and subcontractors in Iraq.
In a statement yesterday, Senator Kennedy said: "Tens of thousands of Iraqis work for our military in Iraq, and it's essential that we develop a comprehensive approach to meet their needs and those of Iraq's countless other refugees who have supported our government in the past.
"We obviously need to know far more about how the Significant Public Benefit Parole program is being used to bring Iraqis into the country. Our priority ought to be saving the lives of those vulnerable Iraqis whose service to our military and our nation has left an assassin's bull's-eye on their backs."
Michael Keegan, a spokesman for Immigration and Customs Enforcement, said the parole authority was granted to the secretary of homeland security under the Immigration and Nationality Act.
"Parole is a discretionary authority used only on a case-by-case basis for urgent humanitarian reasons or significant public benefit," Mr. Keegan said. "Parole is an extraordinary measure that is sparingly used to bring an otherwise inadmissible alien into the United States for a temporary period due to a compelling emergency. Parole does not convey any immigration benefit."
A potential subject for parole is first identified by American military officials in Iraq, but the approval of senior Defense Department civilian officials is necessary to forward that parole application to Immigration and Customs Enforcement, Pentagon and military officials said.
In making a parole decision, I.C.E. officers look at the entire situation, Mr. Keegan said. For example, officers look at whether the case rises to the level of an emergency. Officers also look at whether any other form of immigration relief or another immigration benefit applies in the case. Using parole to circumvent the normal visa process is not permitted.
Each parole request is weighed by two officers working independently, and a supervisor then reviews the decision, he added.
"Paroles are temporary, so they do have an expiration date," Mr. Keegan said. "Paroles are authorized for the time required to address the emergency circumstances."
Still, about 10 percent of the Iraqis brought to the United States under the program do apply for and generally receive permanent asylum through the State Department, said Dr. Shammari's parole officer.
And the program is not restricted to officials. Dr. Laurence Ronan, a physician at Massachusetts General Hospital, said Dr. Shammari's parole officer had also brought four or five wounded Iraqi children to the hospital for treatment. The parole officer confirmed that the children had been brought here on parole.
The program, Dr. Ronan said, had been able to bring children "from the villages and the very battlefield of the Iraq war to the steps of Massachusetts General in Boston."
James Glanz reported from New York and Thom Shanker from Washington. Ali Adeeb contributed reporting from Baghdad.