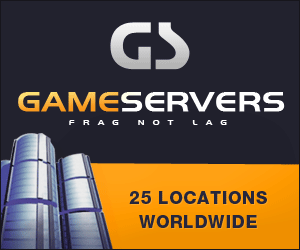 Media: The Associated Press
Byline: By STEVEN R. HURST
Date: 19 October 2006
Body:
BAGHDAD, Iraq_Eleven more U.S. troops were slain in combat, the military
said Wednesday, putting October on track to be the deadliest month for U.S.
forces since the siege of Fallujah nearly two years ago.
The military says the sharp increase in U.S. casualties _ 70 so far this
month _ is tied to Ramadan and a security crackdown that has left American
forces more vulnerable to attack in Baghdad and its suburbs. Muslim tenets
hold that fighting a foreign occupation force during Islam's holy month puts
a believer especially close to God.
As the death toll climbed for both U.S. forces and Iraqi civilians, who are
being killed at a rate of 43 a day, the country's Shiite-dominated
government remained under intense U.S. pressure to shut down Shiite
militias.
Some members of the armed groups have fractured into uncontrolled, roaming
death squads out for revenge against Sunni Arabs, the Muslim minority in
Iraq who were politically and socially dominant until the fall of Saddam
Hussein.
There have been growing signs in recent days of mounting strain between
Washington and the wobbly government of Prime Minister Nouri al-Maliki, who
felt compelled during a conversation with President Bush this week to seek
his assurances that the Americans were not going to dump him.
Foreign Minister Hoshyar Zebari on Wednesday blamed American officials who
ran Iraq before its own government took nominal control for bringing the
country to the present state of chaos.
"Had our friends listened to us, we would not be where we are today," Zebari
said in an interview with The Associated Press.
Asked which friends he was referring to, Zebari said:
"The Americans, the Coalition (Provision Authority), the British. OK?
Because they didn't listen to us. The did exactly what they wanted to do.
... Had they listened to us, we would have been someplace else (by now),
really."
It was an unusually harsh statement from Zebari, a Kurd, whose ethnic group
owes much to the U.S. intervention in Iraq and for its virtual autonomy in
the north of the country.
A report in Britain's Financial Times on Wednesday said the White House is
now pressuring Iraqi authorities to give amnesty to Sunni insurgents. That
would be a surprising change for the Bush administration, which has resisted
amnesty because it could potentially include fighters who have killed
American troops.
At the State Department, spokesman Tom Casey said a decision on amnesty
would be left to the Iraqi government.
"I wouldn't describe our position as pressuring them to do this now or at
any particular moment except at a point when they feel their national
reconciliation process has gone through its appropriate steps and they're
ready to move forward with it," Casey said.
Soon after taking office in May, al-Maliki proposed an amnesty for
insurgents who put down their arms. But no insurgents took up the offer, and
the proposal bogged down amid differences over who would be eligible.
Al-Maliki said those "with blood on their hands" _ either Iraqis' or
American soldiers' _ would not be covered.
Despite the climbing death toll, the U.S. military claims it is making
progress in taming runaway violence in the capital as it engages insurgents,
militias and sectarian death squads, rounds up suspects and uncovers weapons
caches and masses of stockpiled explosives.
The latest American death took place Wednesday, when a soldier was killed
after his patrol was attacked with small-arms fire south of Baghdad. Ten
Americans were killed on Tuesday _ nine soldiers and a Marine _ the highest
single-day combat death toll for U.S. forces since Jan. 5, when 11 service
members were killed across Iraq. There have been days with a higher number
of U.S. deaths, but not solely from combat.
October is now on track to be the deadliest month for American forces in
Iraq since November 2004, when military offenses primarily in the
then-insurgent stronghold of Fallujah, 40 miles west of Baghdad, left 137
troops dead, 126 of them in combat.
"It breaks my heart because behind every casualty is somebody with tears in
their eyes," Bush told ABC News in an interview. "I think the hardest part
of the presidency is to meet with families who've lost their loved one."
With Iraq becoming an increasing issue in the Nov. 7 midterm elections in
the United States, White House spokesman Tony Snow was asked if the rising
toll would cause Bush to alter course.
"No, his strategy is to win," Snow said. "The president understands not only
the difficulty of it, but he grieves for the people who have served with
valor. But as everybody says correctly, we've got to win. And that comes at
a cost."
The spiking American death toll has compounded a period of intense violence
among Iraqis. If current trends continue, October will be the deadliest
month for Iraqis since the AP began tracking deaths in April 2005. So far
this month, 775 Iraqis have been killed in war-related violence, an average
of 43 a day.
That compares to an average daily death toll of about 27 since April 2005.
The AP count includes civilians, government officials and police and
security forces, and is considered a minimum based on AP reporting. The
actual number is likely higher, as many killings go unreported.
Just north of Baghdad, in the city of Balad for example, at least 95 people
died in a five-day sectarian slaughter that began Friday.
On Wednesday, key tribal, religious and government officials brokered a
20-day truce in the region, hoping to work through Sunni and Shiite
grievances during the cooling off period. Balad is a majority Shiite town,
but is surrounded by territory that is mainly populated by Sunnis.