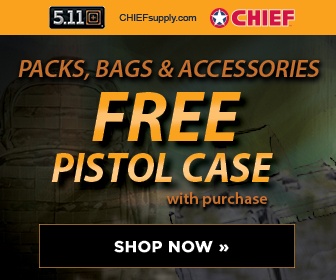 USA Today
March 6, 2007
Pg. 5
Barbers, grocers, others apply for grants to expand

By Oren Dorell, USA Today
BAGHDAD — Mohamed Raheem saw fliers posted all over his neighborhood offering money to Iraqis who wanted to expand their small businesses.
He called a phone number listed on the flier and set up an appointment with the Iraqi-American Chamber of Commerce and Industry. "I explained to them that I have a shop and I want to expand my work," said Raheem, 44, who owns a small grocery store in the Kadhamiya district of Baghdad. He applied for a $10,000 grant.
As U.S. military and civilian officials try to help Iraq's economy rebuild, they are placing a new emphasis on small businesses like Raheem's. Through grants and loans — often for a few hundred dollars each — they're trying to stimulate job growth and eventually improve Iraq's security.
So-called microfinance projects have proved more efficient at creating jobs than large-scale, multibillion-dollar reconstruction efforts, says Eric Nigh, executive director of the Iraqi-American Chamber of Commerce and Industry.
Large infrastructure projects, such as power plants, required enormous spending on workers' security, says Ra'ad Omar, chief executive of the chamber. He said Iraqi contractors tended to invest their profits in real estate abroad rather than reinvest them at home. Many owners of larger Iraqi companies eventually left the country because of security issues.
"The American government has learned from their mistakes in Iraq," Nigh says. "Now, instead of the big contracts with big companies, we are working on giving small grants for ordinary people."
The chamber's program, called "Najah," Arabic for "success," is funded through the U.S. Agency for International Development.
Small-business owners must match at least 25% of the grant's value with their own money and commit to hiring new employees. The grants are distributed in the form of equipment and services, such as construction, instead of cash. USAID has also offered small loans through other programs in Iraq.
Raheem says that if he receives a grant, he will hire two workers and get new refrigerators, a generator, shelves and carts. "I could bring (customers) everything they need so they do their shopping from me only," he says.
The chamber follows businesses for a year to ensure they continue to operate. Recipients have included barbers, grocers, mobile phone sellers, mechanics and cooks.
In a year, the program is projected to distribute $6 million and create about 2,000 jobs, according to the chamber.
Iraq's unemployment rate was 17.6% last year, according to a draft report released by the U.S. Embassy in Baghdad. U.S. military officials hope that if more young Iraqi men have jobs, they will be less tempted to join sectarian militias.
"Security improves the economy. And improvement in economic conditions reduces dissatisfaction," says Brig. Gen. Vincent Brooks, a deputy commander of coalition forces in Baghdad. "Reducing dissatisfaction makes it more difficult for the insurgents to influence the actions of the people."
Other U.S.-sponsored economic projects include:
•Renovation of a building near Sadr City, a major stronghold of Shiite militia, that will become a trade school for young men. Armed with skills, a new army of electricians, plumbers and mechanics will go to work for themselves and "not be tempted to place IEDs (improvised explosive devices)," says Lt. Col. Bob Ruch, deputy team leader of the Baghdad Provincial Reconstruction Team.
•Construction of small power generators to produce electricity for small-scale industry.
•Changes in traffic patterns in commercial districts to make them safer from car bombing attacks.
Iraq's economy grew about 3% in 2006, according to the World Bank. Growth was flat in the oil sector, which has been damaged by insurgent attacks on pipelines and low foreign investment. The non-oil economy, composed largely of small businesses, grew 10%, the Bank said.
The biggest obstacle to economic growth continues to be security, says Frank Lavin, U.S. undersecretary of Commerce, who traveled to Iraq last month. Security expenses account for about one-third of most companies' operating budgets, he says.
For some, even the unrest in Iraq could bring business opportunities. "Because of the difficulties that people are facing, they prefer to do their shopping from just one place," said Raheem, who hopes his expanded store will offer more products. "That is what I am trying to achieve."
Contributing: Omar Salih