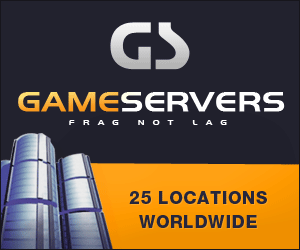 Los Angeles Times
May 27, 2007
Total reaches 101 with eight more deaths. British call in airstrikes in Basra after militiamen attack bases in port city.

By Ned Parker, Times Staff Writer
BAGHDAD — The U.S. military on Saturday reported the deaths of eight more troops in Iraq, and fighters believed to be with Shiite cleric Muqtada Sadr's Al Mahdi militia pounded British bases in the southern port city of Basra.
The latest U.S. military deaths included five Saturday: a Marine killed in Al Anbar province, three soldiers who died in a car bomb attack in Salahuddin province in the north and a soldier killed south of Baghdad. The others were a soldier who died Friday in an ambush in Taji, north of Baghdad, and two who were killed Wednesday in a bombing east of Baghdad.
The deaths raised the number of U.S. military fatalities to 3,452 since the start of the war in March 2003, according to the website icasualties.org, which tracks military deaths.
The May death toll of 101 U.S. military personnel makes it the seventh time a monthly total has surpassed 100 since the U.S.-led invasion.
In southern Iraq, 50 mortar rounds were fired at the British-Iraqi joint command center in central Basra, said an Iraqi police officer who spoke on condition of anonymity. He said Sadr's Al Mahdi fighters were responsible for the predawn bombardment that lasted 2 1/2 hours, and British forces retaliated with airstrikes against suspected militia positions.
British military officials confirmed accounts of the fighting.
"It is believed that a number of militia were killed in the attack," the British military said in a statement.
The attack appeared to be in response to the killing of Wisam Qader, Al Mahdi's commander for Basra, by Iraqi special forces backed by British troops.
"We were listening to the mortar rounds falling and exploding all night long," said one Basra resident who identified himself only as Waleed. "It felt as if they were landing directly on the roof of my home. I was frightened for my children and wife, and prefer to die before seeing anything happen to them. We expected a stray shell to land on our home at any minute."
The British military is planning to hand responsibility for security in Basra province to the government this year despite intense rivalries among Shiite parties and their militias.
Sadr, who had not been seen in public since just before the start in mid-February of the U.S.-led security plan in Baghdad, appeared at Friday prayers in Kufa, a sacred Shiite city in Iraq's mid-Euphrates region.
In his sermon, Sadr called for Iraqi Shiites, Sunnis and Christians to unite against the U.S.-led "occupation" and urged his followers to not be drawn into fighting with Iraqi security forces.
Iraqi and U.S. officials believe Sadr had been in Iran.
Meanwhile, in an effort to reach out to Iraq's Sunni Arabs, Prime Minister Nouri Maliki visited Al Anbar province, where Sunni tribes have been fighting Al Qaeda in Iraq militants since September. It was Maliki's second visit to the province since March.
U.S. Ambassador Ryan Crocker and military commander Gen. David H. Petraeus accompanied him. Maliki met with the governor and security officials of the Sunni-majority province, where the prime minister's Shiite-dominated government is often viewed with suspicion.
In Baghdad, 20 bodies were found around the city, most of them bearing gunshot wounds and signs of torture, police said.
In the west Baghdad neighborhood of Bayaa, the body of a kidnapped traffic police colonel was found. Also in the district, a car bombing killed four people and wounded 25, and one person was killed by a mortar round.
North of Baghdad, in the oil- rich city of Kirkuk, four bodies were discovered blindfolded and with their hands tied.
A pipeline leading to the Baiji refinery was set ablaze in Salahuddin province, police said.
Times staff writers Wail Alhafith, Said Rifai and Suhail Ahmad in Baghdad, and correspondents in Baghdad and Basra contributed to this report.