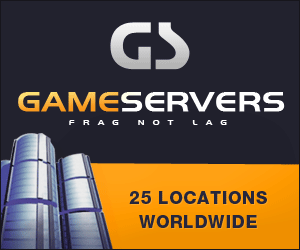 Washington Post
November 29, 2006
Pg. 17
By Nancy Trejos, Washington Post Staff Writer
BAGHDAD, Nov. 28 -- Parliament voted unanimously Tuesday to keep Iraq under a state of emergency for 30 more days, as a U.S. military spokesman said he expects violence to escalate over the next few weeks in response to Thursday's bombings in Sadr City.
Renewed every month since first authorized in November 2004, the state of emergency allows the Iraqi government to impose a nighttime curfew and make arrests without warrants.
The U.S. military spokesman, Maj. Gen. William B. Caldwell, told reporters Tuesday that he expects to see "elevated levels of violence" as a result of the car bombings that killed more than 200 people in Sadr City, a Shiite district in northeast Baghdad. The coordinated attacks set off a wave of retaliatory killings in Sunni neighborhoods.
While acknowledging the sectarian conflict, Caldwell stopped short of characterizing it as a civil war.
"We don't see somebody competing for control of the country here at all," he said at a press briefing. "What we see is a country that's still functioning and still has duly elected representatives in charge who are able to give instructions and orders to their security forces."
Late Tuesday, the military announced that six Iraqis, including five girls ranging in age from infant to teenager, were killed during a firefight between U.S. soldiers and suspected insurgents in western Iraq.
The fighting began when the soldiers tried to clear a roadside bomb in the town of Hamaniyah, northeast of Ramadi, a Sunni insurgent stronghold. As two men fired small arms from the roof of a house, the troops responded with machine guns and tank rounds.
Searching the house after the fighting ended, the U.S. patrol found six bodies and a wounded woman who refused treatment. There were no U.S. casualties, the military said.
In the past 24 hours, 40 bodies were found in Baghdad, showing signs of torture and gunshot wounds to their heads. Among them were three beheaded bodies and two female bodies, said Col. Kareem Abdul Aziz Hussein of the Interior Ministry.
Meanwhile, two car bombs exploded behind Yarmouk Hospital in west Baghdad, killing five people and wounding 11, Hussein said. In the northern city of Kirkuk, a suicide bomber attacked a convoy belonging to provincial Gov. Abdul Rahman Mustafa near the city's hospital, wounding four bodyguards and killing a civilian, Kirkuk police Capt. Shakhwan Abdulallah said.
Iraqi President Jalal Talabani, during his second day of meetings with Iranian leaders in Tehran, sought the counsel of the country's supreme leader, Ayatollah Ali Khamenei, in dealing with Iraq's sectarian strife. Khamenei blamed the United States for the violence, accusing it of hiring terrorists and former members of Saddam Hussein's ousted government, according to Iranian state-run television.
"The first step to resolve the instability in Iraq is the withdrawal of occupiers from this country and the transfer of security responsibilities to the popular Iraqi government," Khamenei said.
The U.N. Security Council, however, voted unanimously to extend the mandate of the 160,000-member multinational force in Iraq through Dec. 31, 2007. The council acted in response to a request from Iraqi Prime Minister Nouri al-Maliki, who said his government needs more time to assume full responsibility for security and stability in the country.
As in previous resolutions, the council committed to "terminate this mandate earlier if requested by the government of Iraq."
Meanwhile, the number of U.S. military deaths in Iraq announced by the Pentagon rose to 2,880. The U.S. military announced that a Marine died Monday in Anbar province from injuries sustained in combat.
The military is also investigating the crash of a U.S. Air Force F-16 fighter jet in a field 20 miles northwest of Baghdad on Monday afternoon. Caldwell said the pilot's fate was still unknown. He said there was no evidence that the plane had been shot down, despite the presence of insurgents in the area.
Air Force Brig. Gen. Stephen L. Hoog said at a press briefing that the ejection seat and other instruments had been found and that investigators were analyzing DNA samples. He said that insurgents were in the area immediately after the crash but that he did not know how long it took U.S. forces to get there.
Also on Tuesday, Iraqi police arrested 11 insurgents who set up a fake checkpoint in the Dora neighborhood in southern Baghdad after a two-hour chase, said Abdul Kareem al-Kinani, an Interior Ministry spokesman. One police officer was killed and three injured during the chase.
Special correspondent Waleed Saffar contributed to this report.