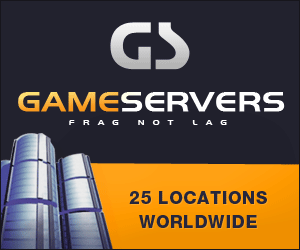 San Diego Union-Tribune
December 3, 2007
Program is part of effort to hand off control of country

By Lauren Frayer, Associated Press
KIRKUK REGIONAL AIR BASE, Iraq – Lt. Col. Mark Bennett never imagined he would fly a propeller plane over northern Iraq with a former member of Saddam Hussein's air force at his side.
Four years ago, Bennett flew across Iraqi airspace in a B-1 bomber, dropping 2,000-pound bombs on runways and hangars at an Iraqi air base below. Now, he is back to rebuild the same air force he helped disable during the 2003 U.S. invasion.
Bennett is one of more than 80 Americans training Iraqi pilots at a flight school inaugurated last week at the U.S. military's Kirkuk Regional Air Base, which is set up on the ruins of a Hussein-era air base. The goal is to restore the Iraqi air force – once the sixth-largest in the world – to at least part of its former glory.
The landscape still bears the scars of U.S. bombing runs in 2003 – craters in the runways and hangar roofs ripped open. Old Iraqi fighter jets decay in a gravel lot, near berms where Hussein's henchmen tried to bury them to elude U.S. detection in 2003.
A dozen Iraqi cadets began studying here in October in new classrooms and flight simulators built by Americans, training on helicopters and Cessna propeller planes affixed with surveillance cameras.
"Our objective is to help them build the air force into something that can assist in counterinsurgency operations – through surveillance now, but also with light attack planes," said Brig. Gen. Bob Allardice, 49, who heads the Coalition Air Force Transition Team. "Eventually, they'll help defend their borders, but they're not there yet," said Allardice, a Tacoma, Wash., native.
Half the students are already members of the Iraqi air force refreshing their skills and learning to be flight instructors themselves. The other six are recruits, many of them 25 years younger than their classmates.
The U.S. Air Force has been training seasoned Iraqi pilots since 2005, but the base in Kirkuk is the first to take recruits with no experience and to structure itself as a traditional flight school. The one-year course will accept new students quarterly.
Over the past four years, U.S. military forces across Iraq have shifted their focus from first ousting Hussein and combatting insurgents, to training the Iraqi government and military to take over the job.
Violence has dropped sharply in recent months, and this year's 30,000-strong U.S. troop buildup is set to reverse next year. Such developments have spurred the Bush administration to put even more emphasis on transferring autonomy to Iraqis.
The mission shift is particularly acute for Bennett, who flew 15-hour combat missions over Iraq in 2003 and now finds himself forming steadfast friendships with the Iraqi pilots he trains.
"The B-1 is a symbol of air power and of weapon strength. Now I'm flying a Cessna – a symbol of training and guidance," said Bennett, 39, a San Antonio resident who commands the 52nd Expeditionary Flying Training Squadron. "Frankly, I like this role better."
By the time of the 2003 invasion, Iraq's air force had already deteriorated immensely. Much of its fleet was destroyed by the United States during the 1991 Gulf War. Afterward, economic sanctions made parts nearly impossible to acquire.
Many of the Iraqi pilots – now in their 40s and 50s – have not gripped the controls of a plane since the U.S.-imposed no-fly zone made it illegal for them to take to the skies over large swaths of their country after the 1991 war.
"We were stagnant for so many years," said Col. Kareem Ali, 43, who left Iraq's air force in 1995 and then rejoined after Hussein's ouster. "I had to leave, but it wasn't because I didn't love my job – I love to fly. It was because I couldn't fly missions anymore." .
At its strongest in the 1980s, the Iraqi air force was trained by the Soviets and had about 18,000 pilots and more than 1,000 fighter planes, according to Ali and Col. Abdul-Karim Aziz, 48, the wing commander of three Iraqi air force units. Now, the force has approximately 1,500 personnel and 50 aircraft – mostly small propeller planes and helicopters.
"Many of my friends took other jobs as businessmen or contractors. They had to make a living," Aziz said, shrugging.
For Bennett, who trains U.S. pilots in Texas when he is not deployed overseas, the most rewarding experience in Iraq was not demonstrating American firepower in 2003. It was flying a Cessna to Baghdad recently, he said, with an Iraqi colonel as co-pilot, pointing out familiar towns below.
"When you get up in the air with these guys, it's no different than with my students back home – you see that love of flying," Bennett said.
"For my Iraqi colleague, this is a difficult time for his family and his country. But when you get airborne, you leave those stresses behind," he said. "It all melts away."