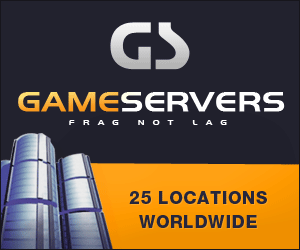 Washington Times
January 22, 2008
Pg. 1
Croatia, Albania, Macedonia likely

By Nicholas Kralev, The Washington Times
BERLIN — NATO is expected to issue membership invitations to as many as three Balkan countries this spring in yet another round of enlargement championed by the United States, alliance diplomats said yesterday.
Although no official decision will be made until a few days before a NATO summit in Romania in April, the diplomats spoke of being "bullish," and said a "strong current" was developing in favor of Croatia, Albania and Macedonia.
All three "are already making significant contributions to NATO's ongoing operations in Afghanistan and Kosovo," a U.S. official said. "These countries, with NATO's full support, have made significant progress in defense-sector reforms."
The alliance has yet to formally discuss further expansion, but there appears to be a consensus that the country most deserving of an invitation is Croatia. The smaller and poorer Albania and Macedonia still have a lot of work to do, officials said.
Many analysts question whether NATO is ready for another wave of enlargement, only four years after seven former communist countries increased the allies' number to 26.
"There is a great deal of opposition to this idea," said Julianne Smith, director of the European program at the Center for Strategic and International Studies (CSIS) in Washington. "The question will be asked if these countries are prepared for what NATO is going to ask from them. The alliance we have today demands a great deal."
The United States already is having a hard time getting many of the current NATO members to commit adequate human and financial resources for the fight against al Qaeda and the Taliban in Afghanistan.
Although all the countries are contributing to the International Security Assistance Force there, their collective troop numbers total only about 25,000. The United States, by comparison, has about 14,000 troops with the NATO force and an additional 13,000 troops training Afghan forces and hunting al Qaeda terrorists.
"We have to acknowledge the reality that the alliance as a whole has not trained for counterinsurgency operations, even though individual countries have considerable expertise at, and success in, this arena," Defense Secretary Robert M. Gates said last week.
If it is difficult to prepare a 26-member NATO for such missions, it will be even harder if it takes in more members, some analysts said.
"With Russia strengthening its position in Serbia, and Kosovo independence threatening the region with instability, the U.S. and its European allies want to shore up Balkan security," said Ariel Cohen, senior research fellow at the Heritage Foundation.
"However, NATO needs members that can add to regional security, not detract from it," he said. "Albania and Macedonia have still a long way to go to catch up to NATO standards militarily and technologically."
U.S. and European diplomats defended the history of NATO enlargement as a "historic success in advancing democracy, security and stability in the Euro-Atlantic area," in the words of a U.S. official. They noted that NATO is a political, as well as a military, organization.
Both diplomats and analysts predicted a heated debate on the issue in the next two months. One hurdle to Macedonia's membership is Greece's objection to the country's name, which is the same as that of one of its provinces.
The United States, which is eager to see all three candidates receive invitations in April, has intensified pressure on Greece and Macedonia to resolve their long-running dispute. NATO works only by consensus.
Noting NATO's recent difficulty defining itself, Miss Smith, of CSIS, suggested that "until the alliance determines its mission, perhaps we should hold off on enlarging."
"Fundamentally, we have trouble answering the question, 'What is NATO for?' The alliance has some homework to do," she said.