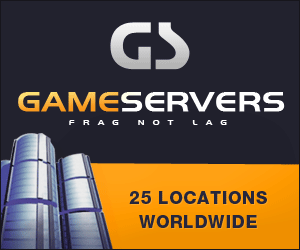 Wall Street Journal
April 23, 2008
Pg. 7
Congress to Be Told Damascus Got Help Building a Reactor

By Jay Solomon
WASHINGTON -- North Korea was helping Syria build a plutonium-producing nuclear reactor before Israel bombed the site last September, the Bush administration is set to tell Congress.
The new information could increase the position of hard-liners in Congress and the administration who have argued against a deal being negotiated to dismantle North Korea's nuclear-weapons program. The hard-liners say Pyongyang hasn't provided enough assurances it will dismantle its atomic arsenal in return for economic and diplomatic incentives.
Neither Israel nor the U.S. has made public information about the strike in Syria, though speculation has been widespread that the targeted site was a nascent nuclear reactor. Some Republicans have charged that the U.S. is playing down the matter to avoid hurting talks with North Korea.
This week, the Central Intelligence Agency is expected to begin briefing members of the Senate and House intelligence committees on the Israeli strike, according to congressional and administration officials. The briefings will be based in part on intelligence provided by the Israeli government, they said.
The CIA is expected to say it believes North Korea was helping Syria develop a plutonium-producing nuclear reactor similar to the Yongbyon facility North Korea built north of Pyongyang, said an official familiar with the deliberations. It also is likely to say North Korean workers were active at the Syrian site at the time of the Israeli attack.
It isn't clear what specific evidence the U.S. officials will present to support their allegations. They are likely to acknowledge uncertainty about whether the alleged Syrian reactor was designed solely to produce nuclear power for peaceful purposes or also to make fissile material for a nuclear weapon, according to the U.S. official.
Syrian officials have denied that they have sought to develop a nuclear capability of any kind and say the Bush administration is hyping the issue as a means to pursue an aggressive policy against both Iran and Syria.
"We have seen in the past that this administration doesn't require evidence, but will use false pretexts" to pursue its agenda, said Ahmed Salkini, a spokesman at the Syrian Embassy in Washington. "We hope the administration doesn't take a miscalculated step that could cause even more chaos in our region."
A spokesman for the White House's National Security Council, Gordon Johndroe, said: "The administration routinely keeps appropriate members of Congress informed of national security and intelligence matters, but I'm going to decline to comment on any specific briefings." A spokesman for the CIA declined to comment.
The Bush administration's national-security team is divided between those who want to pursue negotiations with North Korea and Iran about their nuclear ambitions and those who want to take a harder line.
The hard-liners were dealt a blow in December with the release of a National Intelligence Estimate concluding that Tehran stopped developing nuclear weapons in 2003. The White House has challenged the report, as have some in the intelligence community. By contrast, an airing of the alleged North Korea-Syria ties could put those who favor negotiations on the defensive.
In recent months, Republicans in Congress have been pushing the White House for a wider briefing on the Israeli attack. "Things seem to be coming to a head now" on North Korea, said a Republican staffer on Capitol Hill who has pushed for the release of the intelligence. "There's a sense we need to clear the decks so that we can move forward."
The U.S.-led diplomatic drive to disarm North Korea of its nuclear weapons is at a sensitive stage. U.S. officials estimate that North Korea extracted between 30 kilograms (66 pounds) and 60 kilograms (132 pounds) of plutonium from its now-shut Yongbyon reactor, although some believe the total could be higher. North Korea detonated a nuclear device in 2006.
The Bush administration has five U.S. officials working in North Korea to permanently disable the Yongbyon reactor. The dismantling is part of the first stage of a disarmament agreement the U.S. and North Korea reached last year. Under that stage, Washington and its negotiating partners have shipped heavy fuel oil to the North.
In the second stage, North Korea is supposed to give a thorough accounting of its nuclear activities at home and abroad in exchange for certain U.S. concessions, including removal from Washington's list of terrorism sponsors.
U.S. negotiators have pared initial demands that North Korea declare everything up front, say U.S. officials. State Department negotiators have hoped to persuade North Korea to acknowledge at least in private that it helped Syria's nuclear program and that, separately from the Yongbyon program, it tried to enrich uranium to create fuel for a nuclear weapon.
Hard-liners say the Syrian developments show North Korea can't be trusted. They say it is time to break off negotiations and step up pressure on North Korean leader Kim Jong Il.
North Korea, too, may pull back from talks if its alleged support for Syria receives a public airing in Washington, some U.S. officials and analysts say.
"Who knows how they'll respond?" said a U.S. official working on proliferation activities. "Maybe they'll kick us out of Yongbyon?"
Israel has publicly been silent on the Syria strike, wary of stoking tensions when it is facing threats from the Islamist groups Hezbollah and Hamas.
Still, Prime Minister Ehud Olmert's government consented in recent weeks to a wider airing of its intelligence surrounding the Syria strike, say officials involved in deliberations. Israel has long worried about North Korea's military supplies to Iran and Syria.
Conservative pundits in the U.S. have attacked Assistant Secretary of State Christopher Hill, the State Department's point man on North Korea, for fashioning a potential deal that is too weak. Vice President Dick Cheney's office and members of the nonproliferation bureaus at the Pentagon and State Department are particularly skeptical of the current denuclearization deal.
This week, the State Department dispatched envoy Sung Kim to Pyongyang in a bid to reach an agreement on the list of nuclear assets North Korea will agree to declare and verify as part of the disarmament process. Mr. Kim is focusing on gaining a specific accounting of the plutonium Pyongyang extracted from Yongbyon.
--Siobhan Gorman contributed to this article.