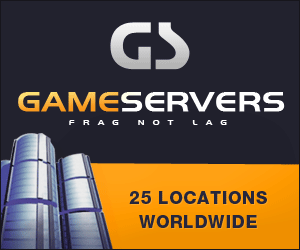 Wall Street Journal
August 14, 2008
Pg. 1
By John D. McKinnon and Neil King Jr. in Washington and Marc Champion in Tbilisi, Georgia
WASHINGTON -- President George W. Bush dispatched Navy ships and Air Force planes to deliver aid to war-torn Georgia, bringing a dose of Cold War-style brinksmanship to the confrontation between the U.S. and Russia.
The move, which marked a sudden shift in the U.S. response to the crisis, put U.S. and Russian military forces in close proximity amid an ongoing conflict -- a rare event even in the decades when the U.S. faced off against the Soviet Union around the world.
Despite a Tuesday cease-fire brokered by the French, Russian troops followed by irregular fighters pushed deep into Georgia, seizing the strategic city of Gori and cutting the main highway that crosses the country to the capital, Tbilisi.
Mr. Bush said he would send Secretary of State Condoleezza Rice to meet personally with Georgian officials in Tbilisi and "convey America's unwavering support for Georgia's democratic government."
Both U.S. and Georgian officials employed Cold War language to bolster their positions, with frequent references to the 1968 Soviet invasion of Czechoslovakia. The Russians, firing back, said the U.S. would have to choose between its support of Georgia and winning the support of Russia for other international endeavors, such as containing Iran.
Still, both sides appeared to be calibrating their moves carefully to avoid direct hostilities. Mr. Bush's move to provide humanitarian assistance may have been geared in part to assuage critics at home and reassure allies abroad. Russian officials said they were abiding by the terms of the cease-fire, which they contend doesn't call for an immediate troop pullout.
Fighting broke out last week between Russian and Georgian forces over the breakaway republic of South Ossetia, which is closely tied to Russia. The Bush administration has been a vocal backer of Georgia -- a former Soviet state that has pursued democracy, and is a key conduit to the West for Central Asian oil. Moscow has feuded with Georgia for years, and has long backed Georgia's two separatist territories.
Daring Russia
Russian troops on Wednesday fanned into the countryside near Gori, where local militias drove ethnic Georgians from their villages and burned houses, according to fleeing residents and witnesses from Human Rights Watch, the civil-liberties group. Mr. Bush cited reports that Russian armored vehicles are blocking access to the port of Poti, and that "Russia is blowing up Georgian vessels" there.
The Bush administration has concluded that Russia is not abiding by the peace deal brokered by French President Nicolas Sarkozy. Mr. Bush is demanding that both sides pull their forces back to where they were before the hostilities began. "We insist that the sovereignty and territorial integrity of Georgia be respected," Mr. Bush said.
The White House, in essence, is employing mercy missions to Georgia -- with echoes of the 1948 Berlin airlift -- to reassert its security interests in the Caucasus, daring Russia to block the U.S. diplomatic and relief efforts.
"We expect Russia to honor its commitment to let in all forms of humanitarian assistance," Mr. Bush said. The president repeated his warning that Russia's actions are risking its place in international organizations. Other officials say those could include its membership in the Group of Eight, and its prospective membership in the World Trade Organization.
Already, Russia has set up a de facto blockade outside Poti. When five leaders of Eastern European countries tried to fly into the Georgian capital of Tbilisi on Tuesday, Russia refused to allow them to land. Instead, they had to land in neighboring Azerbaijan, and drive to Georgia.
The U.S. sent a C-17 cargo plane, which arrived unmolested in Tbilisi on Wednesday night, carrying 31 metric tons of gear, ranging from medical equipment to cots, sleeping bags and sheets. Another plane is expected to arrive Thursday with additional medical supplies, including 104,000 doses of antibiotics. The State Department is also moving in thousands of blankets, tents and jerrycans.
Mr. Bush's statements Wednesday contrasted with the tone of remarks by top administration officials on Tuesday, when Russia appeared ready to accept a cease-fire and remove its forces from Georgia. Bush aides said that if Russia withdrew, no clear consequences would flow from the invasion.
Reports of continuing Russian troop movements prompted the White House to get much tougher. President Bush spent the morning in the White House Situation Room with his top security advisers. He announced he was sending Ms. Rice to Europe, and then on to the Georgian capital of Tbilisi. Georgian President Mikheil Saakashvili later said Mr. Bush told him he was up throughout the night weighing the move.
Ms. Rice, in a news conference, echoed the tougher tone. "This is not 1968 and the invasion of Czechoslovakia, where Russia can threaten a neighbor, occupy a capital, overthrow a government and get away with it," she said. "Things have changed."
Russian Foreign Minister Sergei Lavrov accused the U.S. of ignoring Georgia's aggression in attacking South Ossetia, describing Georgia's leadership as "a special project of the United States."
He told reporters that Russian forces Wednesday had not targeted Georgian ships in Poti, and that military actions within the country were aimed at eliminating large troves of ammunition and supplies left behind by fleeing Georgian troops.
The French government said Russian President Dmitry Medvedev had reiterated that Russia was abiding by the six-point cease-fire agreement. Among other things, the pact calls for a lasting end to hostilities, and international discussions on the future of Abkhazia and South Ossetia, the two Georgian regions that sparked the conflict.
Georgian President Saakashvili praised the U.S. move to help, terming it "long overdue" but "very strong." Mr. Saakashvili said Mr. Bush's offer was critical to defeating a Russian tactic of shutting down Georgia's airports and ports in order to squeeze its economy and demoralize its population.
Those tactics, he said, were designed to secure "all of Georgia" for Russia, and to force a change of government. Mr. Saakashvili said Mr. Medvedev twice pressed the French president, Mr. Sarkozy, to make the removal of Mr. Saakashvili part of Tuesday's cease-fire deal, but that Mr. Sarkozy had refused. A person close to the French president confirmed Mr. Medvedev's negotiating stance.
The U.S. remains constrained in its options. Ms. Rice sought to damp suggestions that U.S. troops would somehow be securing Georgian territory and infrastructure. "It's not the intention of the U.S. to take control of facilities" in Georgia, she said.
Likely Republican presidential nominee Sen. John McCain, who has long taken a hawkish position on Russia, said he supports the steps outlined by President Bush. In an opinion piece published in The Wall Street Journal Thursday, Sen. McCain backed an independent peacekeeping force in the separatist regions.
Humanitarian Response
Many aspects of the U.S. humanitarian response remain unclear. The Navy's chief hospital ship, the USNS Comfort, was in its home port of Baltimore and would take weeks to arrive in the Black Sea. Navy officials said that any Navy excursion to the Georgian Black Sea coast would be restricted by a 1936 convention governing the size and type of naval vessels that can pass through the Bosporus.
Some experts said the U.S. hasn't gone far enough. "I strongly doubt that [Russian Prime Minister Vladimir] Putin is going to be deterred by the prospect of a U.S. humanitarian effort," said Frederick Kagan of the conservative American Enterprise Institute.
Mr. Kagan suggested the U.S. could resupply the beleaguered Georgian military, call a session of the former Group of Seven leaders, halt negotiations over Russia's accession to the WTO, and accelerate reconsideration of Georgia's NATO application. A long-term and more symbolic option would be to threaten a boycott of the 2014 Olympics to be held in the Russian resort of Sochi.
Any move to rebuild the Georgian army would set the U.S. on a collision course with Russia, which has objected to such U.S. military assistance. Russian forces have targeted key Georgian military assets, ranging from Poti to the military base of Senaki, the first base built explicitly to NATO standards.
Pentagon officials said they were sending in an assessment team to analyze what was needed.
Ms. Rice's arrival in Paris on Thursday will help fill a U.S. diplomatic void. Washington is Georgia's firmest supporter in the West, strongly backing its NATO candidacy and providing its military with advisers and equipment. But the Bush administration has played a backseat role since the fighting erupted, ceding the diplomatic lead to France and others within the European Union.