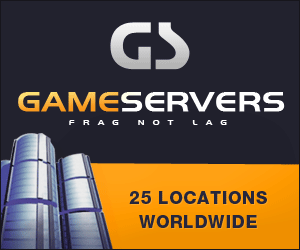 Los Angeles Times
January 8, 2007
The attack escalates the joint operation with Iraqi troops into Diyala province. Ground forces kill 21 suspected militants.

By Alexandra Zavis, Times Staff Writer
HAMOUD, IRAQ — Bombers, fighter jets and attack helicopters unleashed a thundering attack today as U.S. and Iraqi troops closed in on a web of irrigation canals east of Baghdad where they thought Sunni Arab insurgents were massing.
The predawn strikes shook the ground and sent fireballs and thick smoke into the sky.
The attacks, in a remote area of farms and palm groves, continued sporadically into the morning.
The air assault came after troops set fire Sunday to shoulder-high reeds to clear their view before a final push in Diyala province, a region they say has become a haven and training ground for Al Qaeda in Iraq and other militant groups.
U.S. troops said they killed 21 armed men Sunday. At least four Iraqi soldiers were killed and 27 wounded in antitank mine blasts.
About 1,000 U.S. and Iraqi troops are participating in the assault, which includes attack helicopters, tanks and Humvees.
Over the last four days, columns of troops have pushed through hamlets populated by wheat farmers and sheep herders to clear an area that is riddled with spider holes, tunnels and weapons caches.
One stash uncovered Sunday contained 1,169 Katyusha rockets, small arms and ammunition, the U.S. military said.
All men of military age have been questioned and tested for explosives residue. But in most homes, troops have found only women and children.
Hamoud, a one-street village of mud-brick homes, was no exception.
U.S. troops asked to meet the village sheik, or leader, and were told there wasn't one. Many houses were abandoned, some of them apparently in haste, with laundry dangling from window bars and chickens scratching in the yard.
"We are religious people; we fast and we pray," said one anxious man questioned by U.S. troops. "But I swear we have nothing to do with Al Qaeda."
Other villagers pointed to a home they said belonged to one of the people on the U.S.-Iraqi wanted list of suspected insurgents.
A small cache, including bomb-making equipment, was found in a hole on the abandoned property.
Villagers told the troops that insurgents occasionally passed through, but they had retreated to the network of canals and tunnels at first sight of the U.S.-Iraqi offensive.
American forces on the ground and in the air have spotted small groups of men, some armed and on motorcycles, moving along the canals, the military said.
U.S. officers said they were confident they could defeat the insurgents in a head-to-head battle.
The risk is that insurgents will drop their weapons and melt into the civilian population to fight another day.
The officers said insurgents didn't always walk away from a fight.
In November, U.S. troops happened upon a major weapons cache during a reconnaissance flight, which led to the discovery of more stashes, training ranges and tunnels.
The insurgents put up a fierce fight, attacking in squad-sized units in a battle that left two Americans and more than 70 insurgents dead.
The region is a stronghold of the powerful Daini tribe, which includes many disaffected former officers from Saddam Hussein's army.
Earlier Sunday, anti-tank mines ripped through two Iraqi troop carriers, killing four Iraqi soldiers and injuring 27, the U.S. military said.
As U.S. and Iraqi troops rushed to tend to the wounded, they came under small-arms fire.
"There were bodies everywhere," Army 1st Sgt. Michael S. Clemens said. "Around every corner there was another one."
The Iraqi company hit by the explosions pulled out and was replaced by troops from a predominantly Kurdish battalion.
Another mine disabled a U.S. Bradley fighting vehicle, injuring eight people.
Such explosions have destroyed numerous vehicles and slowed the operation's progress.
"That's a key indicator we are on the right track," said Sgt. 1st Class Collin Shorey, a military intelligence officer. "They don't want us here."