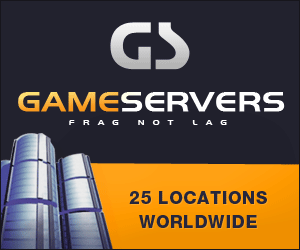 New York Times
April 2, 2007
Pg. 9
By Jim Rutenberg
WASHINGTON, April 1 — The White House on Sunday sought to increase pressure on Iran to return the 15 British sailors and marines it is holding, but took care to defer to Prime Minister Tony Blair, who has emphasized that he is seeking a diplomatic solution.
"This is the type of unacceptable behavior that is just the latest in a long history from the Iranian government of bad actions it's taken, further isolating themselves from the international community," said Dan Bartlett, the White House counselor, during an appearance on the CBS News program "Face the Nation." "The president remains a firm supporter of the position that the prime minister of the United Kingdom has taken in this, and we'll support them in any way they need us."
Mr. Bartlett was speaking one day after President Bush spoke publicly on the situation for the first time. Mr. Bush told reporters at Camp David on Saturday: "The British hostages' issue is a serious issue because the Iranians took these people out of Iraqi water. And it's inexcusable behavior."
The president said, "The Iranians must give back the hostages" with no quid pro quos, adding, "I strongly support the Blair government's attempts to resolve this peacefully."
The Iranians took eight British sailors and seven marines into custody after intercepting them March 23 as they were seeking smugglers in a mission under United Nations auspices.
The Iranians charge that the Britons were illegally in Iranian waters, and Iran is seeking an apology. The British say they were in Iraqi waters and have provided satellite images that they say prove it.
Mr. Blair and his government have appeared to try to isolate the situation from the broader context of the hostilities between its ally, the United States, and Iran. And until Saturday, Mr. Bush had been keeping quiet, accordingly.
Iranian leaders have denied that the British military personnel were taken in retaliation for the detention of five Iranian officials in Iraq by the United States, who were suspected of providing weapons and money to extremist groups.
The White House's louder comments in the dispute this weekend came as the British made more conciliatory comments, with the British foreign secretary, Margaret Beckett, saying that "everyone regrets that this position has arisen" and that "what we want is a way out of it."
Despite her comments, President Mahmoud Ahmadinejad of Iran criticized Britain this weekend for failing to apologize.
On Sunday, 2,000 protesters clashed with the police as they marched on the British Embassy in Tehran, Iran's capital, throwing rocks and shooting firecrackers at it.
The government showed new video images of the prisoners pointing to a map, supposedly proving they had trespassed, with one sailor saying he understood the anger at the "intrusion into your waters."
British authorities have denounced the videos as coerced propaganda.