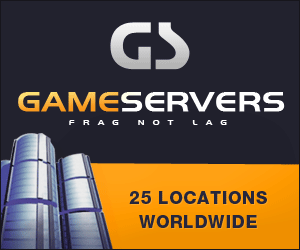 Washington Post
March 5, 2007
Pg. 11
By Sudarsan Raghavan, Washington Post Foreign Service
BAGHDAD, March 4 -- More than 1,100 U.S. and Iraqi troops pushed into the Shiite militia haven of Sadr City on Sunday, the largest operation in nearly three years in the sprawling, turbulent slum. Control of the area is viewed as pivotal to stabilizing the capital and preventing Iraq's slide toward civil war.
Riding in Humvees and armored personnel carriers, the troops erected checkpoints and conducted door-to-door searches for illegal weapons and militia fighters. They met no resistance, according to U.S. military, Iraqi officials and residents. No weapons caches were found and no suspects were detained, the military said.
The operation represented the most serious effort yet by the government of Prime Minister Nouri al-Maliki to neutralize the Mahdi Army, which is headed by firebrand cleric Moqtada al-Sadr and is the country's largest and most violent Shiite militia.
Maliki, a Shiite, has for months faced intense U.S. pressure to send troops into Sadr City and assert the government's authority. But he has long avoided doing so because Sadr, who controls six ministries and 30 seats in parliament, is his political benefactor.
Sunday's push occurred only after Sadr had agreed to support Maliki's new Baghdad security plan, Iraqi officials said, and after negotiations with civil leaders and Sadr's representatives on the role of U.S. troops in Sadr City.
The operation lasted several hours and primarily targeted an area near a busy market, according to residents interviewed in Sadr City. By afternoon, there were no signs of U.S. or Iraqi soldiers in the densely crowded streets lined with posters of Sadr and banners lauding the Mahdi Army.
U.S. military officials said they would continue the security sweeps to facilitate a plan to house U.S. and Iraqi troops in a police station on the edge of Sadr City, where as many as 2 million people live. The new military post, similar to those being constructed in other neighborhoods, is a key component of Maliki's security plan to build public trust in Iraq's security forces and ensure that areas are not retaken by insurgents or militias.
"It is a multi-day operation, continuing operation," said Lt. Col. Christopher C. Garver, a U.S. military spokesman. "We do not go and do this just to leave."
In Sadr City, black-clad militiamen have vanished from the streets. Senior Sadr officials and Mahdi Army leaders have fled to Shiite cities in southern Iraq or to neighboring Iran. Some fighters said in interviews that they wanted to engage the U.S. troops but were under strict orders from Sadr to maintain a low profile.
"We feel upset, but what can we do?" said Laith Abu Bakr, 34, a Mahdi Army fighter. "We have orders not to act."
Sadr's motive for allowing the security operation in his stronghold was unclear. Some Shiite politicians have suggested he wants to boost his political credentials and improve his image, but others say he hopes to rid his movement of rogue elements and rivals.
Publicly, however, he has started to criticize the U.S. involvement in what he said should be an Iraqi operation. Sadr has long opposed the U.S. occupation and has issued strong calls for a troop withdrawal. In 2004, the Mahdi Army staged an uprising in Shiite areas, prompting U.S. forces to storm Sadr City.
On Sunday, Rahim al-Daraji, the mayor of Sadr City, said that "as long as there is an Iraqi leadership, they are most welcome. The Americans can go into Sadr City."
"The people were very cooperative and were very happy because these forces are coming to protect them," he said.
But some residents said they felt safe under militia protection and questioned the presence of U.S. troops.
The Mahdi Army is "treating us very well," said Riyad Hamid Swadi, 40, the owner of a small junk shop. "What are the Americans doing here?"
A senior Sadr official said he did not believe that Sadr had agreed to allow U.S. troops to be stationed inside Sadr City and warned that their presence could provoke the Mahdi Army.
"This will create a spark," Sheik Ayad al-Khabi said. "They are going to drag the Shiites into a fight."
Also Sunday, a raid by Iraqi and British forces in Basra found about 30 prisoners with evidence of torture at an intelligence agency detention center, the Reuters news agency reported, citing British military sources.
The British military said the raid was part of an operation led by Iraqi counterterrorism forces seeking a "known death squad leader."
In a statement, Maliki called the raid an "unlawful and irresponsible act." He ordered an investigation of the raid, but did not comment on the allegations of torture at the facility, a police command center. The spokesman for the Shiite-led Interior Ministry, which controls the police, could not be reached, Reuters reported.
A British military statement said its forces acted quickly because it had gained information hours earlier that presented a high threat. "It was therefore not possible for either the Iraqi units or multinational forces to pre-warn the relevant provincial authorities," it said.
Separately, Maliki announced plans to reshuffle his cabinet in the next two weeks, a move he has promised for months. Maliki's aides have indicated that he intends to replace several Sadr loyalists in charge of key ministries, including the Health Ministry, which has been plagued by allegations of corruption.
Falah Shanshal, a member of the Sadr bloc in parliament, said that Sadr's supporters had given Maliki a list of replacements for the ministry posts and that they would block attempts to wrest ministries from their control. "This is our electoral share. This is not allowed," Shanshal said. "We cannot give one of our ministries to another side or another bloc."
Shanshal said the bloc had suggested to Maliki three prominent doctors to lead the Health Ministry. "The Ministry of Health is from the Sadr share," Shanshal said. "We won't give it to anyone else."
Meanwhile, the U.S. military said a Marine and a sailor were killed Friday during combat operations in the western province of Anbar. Another Marine was killed Saturday in combat in Anbar.
In Hilla, about 60 miles south of Baghdad, a roadside bomb targeting pilgrims heading to the Shiite holy city of Karbala killed four people, including a child. Six people were injured in the attack.
Staff writer Ernesto Londono, special correspondent Saad al-Izzi and other Washington Post staff contributed to this report.