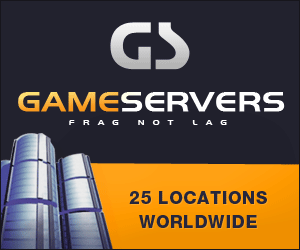 New York Times
February 28, 2007
By Kirk Semple
BAGHDAD, Feb. 27 — American and Iraqi troops on Tuesday stormed several buildings in Sadr City, Baghdad's main bastion of Shiite militancy, and detained at least 16 people suspected of participating in militia violence including killings, kidnappings and torture, the American military and local officials said.
The early morning raids appeared to be the largest military operation in Sadr City since the new American-led crackdown began this month, intended to wrest control of Baghdad, the capital, from sectarian militias.
American and Iraqi forces have conducted aggressive sweeps through neighborhoods abutting Sadr City, but Prime Minister Nuri Kamal al-Maliki has resisted a large-scale push into that teeming, working-class district itself for fear of antagonizing the Mahdi Army, the militia loyal to the Shiite cleric Moktada al-Sadr that is entrenched there.
It was unclear whether the operation on Tuesday presaged a more aggressive thrust into Sadr City. American and Iraqi forces have been conducting similarly focused raids in the district since early last year, aiming at specific commanders, safe houses and garrisons linked to the Mahdi Army, but American commanders have for months been pressing the Iraqi leadership to allow a more forceful offensive there.
The American military command said the operation on Tuesday was aimed at the leadership of several "rogue" cells of the Mahdi Army that had been linked to attacks on Iraqi civilians and American forces.
Officials from the Interior Ministry and the Sadr City offices of Mr. Sadr said as many as 23 people had been held, including 10 policemen suspected of aiding the Mahdi Army.
Mr. Maliki has been under intense American pressure to step up efforts to curb militia influence in the security forces, which have been deeply infiltrated by Shiite militias.
American and Sunni Arab officials have also pressed the Shiite leadership to demobilize the militias linked to the strongest Shiite political parties. But Shiites and their leaders have balked, insisting that the militias are their final defense against the Sunni Arab-led insurgency.
Mr. Maliki, whose owes his ascension in the Shiite political hierarchy to Mr. Sadr's backing, takes a softer, negotiated approach to the militias.
Meanwhile, Mr. Sadr, apparently concerned about his own grip on power, has been cooperating with the new security effort in Baghdad by helping to identify militiamen who have strayed beyond his authority and ordering his men not to fight government forces as they push into Mahdi Army strongholds.
Violence continued to torment Iraqi civilians on Tuesday, as car bombs, mortar attacks and improvised bombs claimed dozens of victims, the authorities said.
In the deadliest attack, a suicide bomber driving a truck packed with explosives detonated his payload in Ramadi, a predominantly Sunni city in Anbar Province, killing at least 16 people, 15 of them children, said Dr. Muhammad Salih of the Ramadi Hospital. News agencies reported that some of the victims had been playing soccer on a nearby field.
But American military officials said they had received no firsthand reports of such an attack. Lt. Col. Josslyn L. Aberle, a military spokeswoman in Baghdad, said that if such an attack had occurred, the military "absolutely" would have heard. "The police and our soldiers would've gone to investigate," she said.
Colonel Aberle said the only large explosion the American military in Ramadi knew of on Tuesday was one it had caused: the controlled explosion of a cache of weapons. The detonation was more powerful than the military's explosive experts had expected and blew out windows in nearby buildings, she said, causing slight injuries to 30 civilians and a police officer, mostly from flying glass.
On Monday evening, a bomb exploded near a mosque in Ramadi, killing 15 people and wounding nine, she said. Recent large and deadly attacks on civilians in Anbar appeared to be part of a worsening power struggle there between some Sunni tribal leaders and Al Qaeda in Mesopotamia, officials said.
In Ghamas, a southern town in Diwaniya Province, the authorities arrested more than 100 people suspected of belonging to a messianic Shiite splinter group that tried to overthrow the Shiite clerical leadership in Najaf last month, said Ahmed Suaibel, a spokesman for the provincial government. In January, hundreds of members of the obscure militia, the Soldiers of Heaven, were killed in a battle against American and Iraqi forces near Najaf.
The American military command said three American soldiers were killed Tuesday by a bomb near Baghdad.
Hosham Hussein contributed reporting from Baghdad, and Iraqi employees of The New York Times from Baghdad and Ramadi.