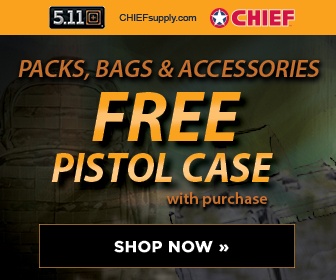 Washington Times
March 8, 2008
Pg. 3
By Associated Press
The United States and Iraq are opening negotiations in Baghdad on a blueprint for a long-term relationship, plus a narrower deal to define the legal basis for a U.S. troop presence, a Pentagon official said yesterday.
Pentagon press secretary Geoff Morrell said the talks are scheduled to start today.
Leading the U.S. negotiating team will be Ryan Crocker, the U.S. ambassador to Iraq. He will be assisted by senior officials from the Pentagon, the State Department and the White House's National Security Council.
Mr. Morrell said the United States expects a lengthy negotiation, with a goal of completing a deal by December, when the U.N. Security Council resolution that now governs the United States and coalition presence in Iraq will expire.
The process of negotiating a long-term deal with the Iraqi government has triggered criticism from some in Congress, in part because the administration's position is that the deal will not require congressional approval and in part out of concern that it might commit to a specific U.S. troop level.
Mr. Morrell would not discuss specifics of the U.S. negotiating position.
"Like in any negotiation, the to-ing and fro-ing that inevitably will go on will go on behind closed doors," he said.
Mr. Morrell said the deal sought by the administration "does not seek permanent bases; will not in any way codify the number of troops that will remain in Iraq; it will not tie the hands of a future commander in chief; it will not require Senate ratification, but we will make every effort to keep Congress apprised of progress in these talks."
The intent is to simultaneously negotiate two parallel agreements. One, known as a strategic framework agreement, would spell out the basis for a long-term U.S.-Iraqi relationship in the political, economic and security fields. Both sides see it as the basis for establishing a normal state-to-state relationship, enabling Iraq to function with full sovereignty.
The other would be what is known as a status of forces agreement, a standard arrangement that spells out the legal basis for the presence of U.S. troops on Iraqi territory and establishes the legal rights and obligations of the troops. The U.S. government has such deals with dozens of other countries.
What makes the Iraq case more complex is the U.S. interest in continuing to pursue terrorist threats inside Iraqi borders. Mr. Crocker addressed this issue in an Associated Press interview on Feb. 1.
"I don't think al Qaeda is going to have gone away after this year, and we and the Iraqis are going to want to make sure we are able to pursue them, but questions of force levels and whatnot, those will be executive decisions by this president and by the next," he said. "This agreement is in no way going to get into that executive decision prerogative."
The United States now has 159,000 troops in Iraq and is expected to have more than 100,000 by the time a new president enters the White House next January.