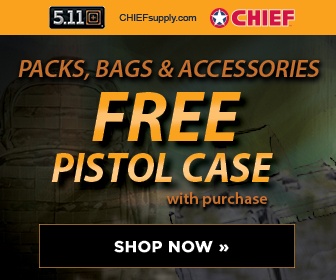 Los Angeles Times
March 12, 2008
The formal talks involve blueprints for diplomatic, economic and security relations and the American troop presence after Dec. 31.

By Alexandra Zavis and Julian E. Barnes, Los Angeles Times Staff Writers
BAGHDAD — The United States and Iraq have opened negotiations on a blueprint for relations after the U.N. mandate for the presence of American-led troops in Iraq expires at the end of the year, officials said Tuesday.
The two sides confirmed that their representatives met at Iraq's Foreign Ministry, but did not provide details about who was present or what was discussed.
An Iraqi Foreign Ministry statement described the meeting as the start of formal talks, but U.S. officials sought to play down its significance. U.S. Embassy spokeswoman Mirembe Nantongo said that preparatory discussions, which have been going on for weeks, had "naturally evolved into the negotiations themselves" and that Tuesday's talks were a "continuation of that process."
U.S. Ambassador Ryan Crocker and Iraqi Prime Minister Nouri Maliki did not attend the session.
The proposed deal is a contentious issue in Washington, where Democrats have accused the Bush administration of trying to commit the U.S. to a long-term presence in Iraq before the next president takes office.
White House officials say they want to establish the basis for a sustainable policy here, but maintain that this will not tie the hands of the next administration.
"We don't want the next president to come in here facing a crisis in which our mandate is called into question," an administration official told reporters in January. "Is this going to lock in the next president in anyway? The answer, as we see it now, is absolutely not."
White House officials believe the agreement won't rise to the level of a treaty and won't need Senate approval, a position that has also provoked criticism from Democrats.
Officials say the talks will focus on two deals. One, known as a strategic framework agreement, will provide a blueprint for diplomatic, economic and security relations based on mutual sovereignty. The other, known as a status of forces agreement, will provide a legal basis for the presence of U.S. troops after the United Nations mandate expires Dec. 31.
White House officials say the latter will not set force levels or establish permanent bases in Iraq.
The two sides have released few details about what they hope to get out of the deals, which are being negotiated behind closed doors.
A statement issued Tuesday by the Foreign Ministry said only that Iraq hopes to establish a framework for "long-term cooperation and friendship . . . including an agreement on the temporary presence of U.S. forces on the basis of mutual interests and respect for the sovereignty of both countries."
U.S. officials have said they will not seek the same blanket protections currently enjoyed by private security contractors in Iraq, nor will they necessarily ask to extend U.S. freedom to conduct military operations at will. But they will want to preserve the right to pursue suspected terrorists here.
Another senior administration official noted in January that Iraqi security forces' effectiveness varies from region to region and said the agreement must have "enough flexibility for us to adapt based on conditions on the ground."
U.S. forces say attacks are down more than 60% nationwide since a troop buildup was completed in June, but that the security gains are fragile.
President Bush and Maliki signed a nonbinding declaration of principles late last year in which they set July 31 as the target date to wrap up the negotiations.
Zavis reported from Baghdad and Barnes from Washington.