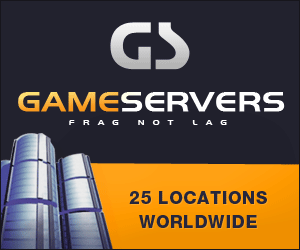 Washington Post
May 2, 2007
Pg. 11
By Robin Wright, Washington Post Staff Writer
Despite the buildup to a possible meeting between senior U.S. and Iranian officials, Secretary of State Condoleezza Rice and her Iranian counterpart are unlikely to hold substantive one-on-one talks at a conference in Egypt on Friday, U.S. and Iranian officials said yesterday.
Rice and Iranian Foreign Minister Manouchehr Mottaki are both scheduled to attend a meeting with Iraq's neighbors in Sharm el-Sheikh, the second of two days of talks on the future of Iraq. The two will be part of U.S.-orchestrated discussions on how to stabilize Iraq at a joint session of foreign ministers, when the Bush administration hopes all countries will commit to help end the escalating violence in Iraq.
A week ago, Rice said that Iran's absence from the conference would be a "missed opportunity." But bilateral contact between the top U.S. and Iranian officials is now likely to be limited to pleasantries on the sidelines, officials from both countries said. Washington and Tehran came to the same decision for different reasons, the sources said.
After talks with European officials, the Bush administration has decided that any dialogue with Iran would be more enduring and significant if conducted through representatives of Iran's supreme leader, Ayatollah Ali Khamenei, rather than the Foreign Ministry. In Iran's government, Khamenei holds a lifetime appointment and has veto power over any government action, while the Foreign Ministry reports to a president who faces election every four years.
The U.S. decision follows consultations with European Union foreign affairs chief Javier Solana, who met Rice on Monday and Iranian national security adviser Ali Larijani last week in Turkey. Larijani, who reports to the supreme leader's office, is the chief negotiator in a European-led effort to get Iran to cooperate on its nuclear program so that an energy program is not subverted to build deadly weapons.
In Washington and Tehran, Mottaki is not seen as an influential figure in the government of Iranian President Mahmoud Ahmadinejad. "This is not the right time, the right place or the right guy" for serious U.S.-Iran talks in Sharm el-Sheikh, a U.S. official said yesterday.
For Tehran, the prospect of serious dialogue has been the subject of heated debate, according to Iranian officials. While key officials argued that the Sharm el-Sheikh meeting should be used to start talks, others do not yet believe the United States is serious.
In Tehran, government spokesman Gholam Hossein Elham said that Iran is not ready to negotiate. "Until the Americans stop their arrogant, one-sided and evil approach, we won't negotiate with them," he was quoted as saying by Iran's ISNA news agency.
Both sides yesterday played down prospects of significant developments. "I don't foresee a [bilateral] meeting, but I don't rule it out," said a State Department official.
Said a senior Iranian official: "The chances for a substantive meeting are not high."
Across the board, U.S., Iraqi and other officials are trying to lower expectations about the outcome of the neighbors' meeting, the more contentious round in two days of summitry. "If everybody talks to everybody, that in itself will be a miracle," said a senior Arab diplomat. "There's no magic wand here."
The neighbors include Iran, Jordan, Kuwait, Saudi Arabia, Syria and Turkey.
Over the past month, the administration has invested significant diplomacy in trying to broker new regional unity on Iraq. "The neighbors in particular, I think, have a very important role to play," Ryan C. Crocker, U.S. ambassador to Iraq, said at a news conference yesterday. "They can play it for better or worse in bringing about stability to Iraq."