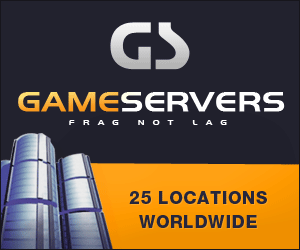 Wall Street Journal
September 12, 2008
Pg. 11
Commandos Go In Without Clearance From Islamabad

By Yochi J. Dreazen and Siobhan Gorman
WASHINGTON -- The Bush administration has stepped up its covert war against Islamic militants inside Pakistan, deploying American commandos onto Pakistani soil without that government's permission and significantly expanding the use of American air power against Pakistani targets.
Senior U.S. officials said the new measures have been put in place gradually since the beginning of the summer amid rising fears that insurgent safe havens in Pakistan's lawless border regions are destabilizing Afghanistan and fueling a spike in violence there.
The moves represent an escalation of U.S. efforts to counter al Qaeda in both Afghanistan and Pakistan. Taken together, the measures mean the U.S. has effectively opened a third front in its war on terror, with Pakistan joining Afghanistan and Iraq as a major battle zone.
The administration's approach carries risks, notably for the fragile U.S. relationship with Pakistan. The White House may be gambling that it can score security gains in the short run without destabilizing the new Islamabad regime.
In an unusually strong public statement, Pakistan's army chief, Gen. Ashfaq Kayani, late Wednesday warned that U.S. incursions into Pakistan wouldn't be tolerated and that Pakistani forces would defend national sovereignty at all costs. He said only Pakistani forces have the right to conduct operations against militants inside Pakistan. "There is no question of any agreement or understanding with the coalition forces, allowing them to strike inside Pakistan," he said.
Senior U.S. policy makers have offered increasingly dire assessments of conditions in Afghanistan and Pakistan. The administration this week announced plans to gradually withdraw 8,000 troops from Iraq while boosting U.S. troop levels in Afghanistan by 4,500. Adm. Mike Mullen, the chairman of the Joint Chiefs of Staff, told lawmakers Wednesday the U.S. couldn't prevail in Afghanistan unless Pakistan took stronger steps to crack down on its insurgent sanctuaries.
The new approach drew the endorsement of Afghan President Hamid Karzai, who has long pressed for a harder line with Pakistan. "It means that we go to those areas which are the training bases and havens of [terrorists] and we jointly go there and remove and destroy them," he told reporters in Kabul.
Two senior officials familiar with the matter said Navy Seals and other elite military Special Operations Forces have been given White House permission to mount ground operations inside Pakistan without prior approval from the Pakistani government. President Bush's classified order allowing the raids was reported Thursday by the New York Times.
The officials said the military and Central Intelligence Agency have expanded their use of Predators and other unmanned aircraft, sending drones deeper into Pakistan and more frequently firing missiles at insurgent targets.
One official in Afghanistan estimated that drone usage in Pakistan has doubled since the summer, and he said missiles are now being fired at Pakistani targets virtually every day. The U.S. is trying to kill high-ranking Taliban and al Qaeda leaders who are believed to have taken shelter in Pakistan.
A senior official in Washington said military personnel and intelligence operatives previously had to "jump through hoops" to get the legal clearances needed to strike an individual militant. Today, by contrast, "it's pretty much always a green light," he said.
The White House declined to comment about the new push. Pentagon spokesman Geoff Morrell said he had no information about the measures.
The administration has debated whether to deploy U.S. commandos in Pakistan since 2002. Before July, the White House repeatedly decided against ground raids, preferring to instead rely on then-President Pervez Musharraf, according to a former intelligence official. Mr. Musharraf resigned under pressure last month. Asif Ali Zardari, the widower of former Prime Minister Benazir Bhutto, was sworn in as president this week.
U.S. officials worry that Mr. Zardari's government is unable or unwilling to crack down on the insurgents operating freely in Pakistan's border regions. "They really have no choice but to do what they doing," the former official said. "I don't think anybody's particularly enthusiastic about this" because of the possibility of angering the Pakistani government.
--John D. McKinnon and Zahid Hussain contributed to this article.