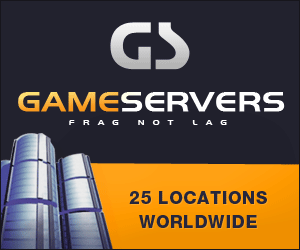 Chicago Tribune
January 5, 2008
Pg. 1
Country reeling from postelection violence is strategically vital in counterterrorism and aid efforts in the volatile Horn of Africa
By Paul Salopek, Tribune foreign correspondent
NAIROBI, Kenya--Mary Wambui sat dazed with grief under a tree on the outskirts of this embattled African capital, her pauper's hut looted by a gang of thugs, her sister recovering from rape in a local hospital and all her worldly possessions stuffed into a plastic bucket salvaged from the ashes of Kenya's recent spasm of election violence.
"Americans won't care about this," Wambui, 18, said, pressing a fist to her mouth as if to still her quavering voice. "They will just say we are hopeless, like another Somalia."
Many Americans might indeed be tempted to dismiss the recent television images of Nairobi's bleeding slums and flaming roadblocks as just one more baffling example of Africa's flirtation with chaos.
But alarmed U.S. diplomats and analysts know better. The unprecedented political violence that has rocked this once orderly country, pitting the supporters of re-elected President Mwai Kibaki against an enraged opposition that claims the vote was rigged, threatens to upend years of carefully erected American foreign policy across a vast, strategic and deeply troubled swath of Africa.
Bound painfully to the United States by the 1998 bombing of the U.S. Embassy in Nairobi by Al Qaeda affiliates -- a terrorist attack that killed far more Kenyans than Americans -- Kenya has become many things to its Washington ally: an outpost of peace and stability in an impoverished and violent region; a springboard from which to funnel billions of dollars in aid to nearly half the continent; and a quiet bulwark against the lawlessness of Africa's Horn, a tough neighborhood that security experts have begun calling the third major front in the war on terrorism, after Afghanistan and Iraq.
"This isn't an ordinary African political crisis," said J. Stephen Morrison, director of the Africa program at the Center for Strategic and International Studies, a foreign affairs think tank in Washington. "The stakes are pretty big for the U.S. If they lose Kenya, I'm not sure what the Plan B is."
Not that Kenya is doomed to anarchy yet.
On Friday the nation seemed dazed after five days of mayhem that saw homes and churches torched, untold numbers of women raped and upward of 300 people slaughtered in political clashes that quickly devolved into ethnic vendettas.
In Nairobi, a trickle of cars and taxi vans began circulating on otherwise empty streets. A few shops cautiously yanked up their shutters. And hundreds of riot police were on patrol.
Raila Odinga, the fiery opposition leader who says he won the Dec. 27 election, warned that a new vote must be scheduled within 90 days or Kenya would slide deeper into bedlam. A government spokesman shrugged off that suggestion.
Foreign leaders and diplomats, meanwhile, were scrambling to keep the two leaders talking -- and Kenya from toppling into a humanitarian and political catastrophe. Few delegations were pulling out more stops than the Americans.
"Kenya is an important counterterrorism partner," said National Security Council spokesman Gordon Johndroe, adding that Washington is working hard to help what is arguably its closest African ally "get back on the non-violent, democratic path they had been on."
The stakes couldn't be higher. The U.S. relied on Kenyan airspace and armed border patrols a year ago when the Pentagon backed another regional ally, Ethiopia, in crushing a radical Islamist regime in neighboring Somalia. Kenya has acted also as a logistical corridor for a billion-dollar humanitarian aid effort, paid for largely by the U.S., in southern Sudan. And Kenyan intelligence agencies collaborate closely with their U.S. counterparts in monitoring Al Qaeda infiltration in the region.
The alliance only deepened after Al Qaeda operatives blew up an Israeli-owned hotel in Mombasa in 2002.
Such pro-American stances have paid off handsomely.
Total U.S. aid mushroomed more than tenfold over the past decade, from $29.5 million in 1997 to $390.5 million in 2006, the last year for which government figures are available. Much of that largesse comes in the form of food donations and anti-AIDS funding. American military assistance, however, has grown apace. In the five years before Sept. 11, it amounted to $3 million; in the five years after, it zoomed to $34.8 million.
Still, Washington's embrace of the Kibaki regime has caused some awkward and unexpected blow-back in the current crisis.
The eruption of postelection violence appears to have caught U.S. diplomats flat-footed, political analysts in both countries say, because Washington is too cozy with Kenya's often-corrupt ruling elite. An embarrassed State Department retracted a too-hasty congratulation to Kibaki after international monitors declared the vote-counting deeply suspect.
"The U.S. has in our view gone back to a Cold War paradigm where it supports any regime as long as it fights America's war on terrorism," said Maina Kiai, head of the Kenya National Commission on Human Rights. "The result is that the Americans have leverage with Kibaki but credibility almost nowhere else within Kenya."
The Nairobi-Washington alliance also has managed to alienate many of Kenya's minority Muslims.
Over the past year, Kibaki has been accused of permitting suspected Islamic extremists to be deported without trial to secret jails in Ethiopia -- a local version of Washington's clandestine rendition program.
"Ninety percent of Muslims voted for the opposition in this election," said Said Athman, the director of Kenya's National Muslim Leaders Forum. "We feel that the current Kenyan government is a proxy of the United States. We view the U.S. as hostile towards us."
Yet the special relationship is likely to continue, unless Kenya utterly collapses.
"We have no other reliable, coherent partners in the region to contain trouble spots like Somalia and Sudan," said analyst Morrison. "Even if Odinga eventually takes power, the U.S. will work with him."
This may or may not be a comfort to Wambui, the young slum refugee and victim of electoral violence, who was camping rough under the trees.
Americans may not be particularly moved by her faraway miseries. But at least Washington is watching anxiously.
--Tribune correspondent Bay Fang contributed to this report from Washington