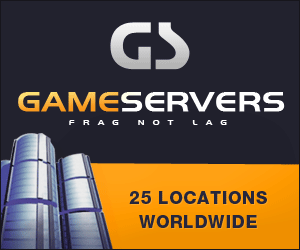 Washington Post
October 29, 2007
Pg. 1
By Manuel Roig-Franzia, Washington Post Foreign Service
TIJUANA, Mexico -- Assassins blasted Ricardo Rosas Alvarado, a member of an elite state police force, with a blizzard of bullets pumped out of AK-47 assault rifles.
Alvarado crumpled at the wheel of his sedan, yet another victim of the weapons known here as "goat's horns" because of their curved ammunition clips, and which can fire at a rate of 600 rounds per minute. The killing, Mexican authorities said, was a panorama of blood, shattered glass and torn metal that brutally showcased the firepower of Mexico's drug cartels. But that was just the warm-up.
Two hours later, a small army of cartel hit men descended on a federal police office and bunkhouse in this crowded city at one of the world's busiest border crossings. None of the officers, who had recently been sent here to crush the drug gangs terrorizing the city, were killed in the hail of more than 1,200 bullets, authorities said. But police veterans understood the message delivered to the newcomers: "Welcome to Tijuana. Our guns are bigger than your guns."
The high-powered guns used in both incidents on the evening of Sept. 24 undoubtedly came from the United States, say police here, who estimate that 100 percent of drug-related killings are committed with smuggled U.S. weapons.
The guns pass into Mexico through the "ant trail," the nickname for the steady stream of people who each slip two or three weapons across the border every day. The "ants" -- along with larger smuggling operations -- are feeding a rapidly expanding arms race between Mexican drug cartels.
The U.S. weapons -- as many as 2,000 enter Mexico each day, according to a Mexican government study -- are crucial tools in an astoundingly barbaric war between rival cartels that has cost 4,000 lives in the past 18 months and sent law enforcement agencies in Washington and Mexico City into crisis mode.
These drug traffickers, with their steady supply of U.S. weaponry, are the target of President Bush's proposed $500 million U.S. aid package to help Mexico battle cartels. Officials with the Bureau of Alcohol, Tobacco and Firearms, or ATF, hope that some of the money will be used to give Mexican police chiefs greater access to U.S. databases for gun traces. Currently, the traces can be made only through federal police headquarters in Mexico City. Many police chiefs do not even bother to make requests because of the inevitable bureaucratic delays.
Corrupt customs officials help smuggle weapons into Mexico, earning as much as $1 million for large shipments, police here say. The weapons are often bought legally at gun shows in Arizona and other border states where loopholes allow criminals to stock up without background checks.
The arms traffickers have left Mexico awash in AK-47s, pistols, telescope sighting devices, grenades, grenade launchers and high-powered ammunition, such as the so-called cop-killer bullets believed to be able to penetrate bulletproof vests.
"You're looking at the same firepower here on the border that our soldiers are facing in Iraq and Afghanistan," Thomas Mangan, a spokesman in Phoenix for the ATF, said in an interview.
Weapons have been smuggled into Mexico for decades. For instance, the .38 Special used in 1994 to assassinate presidential candidate Luis Donaldo Colosio here in Tijuana was traced to a gun sale in Arizona. Mexico is a rich market for smugglers because it bans high-caliber automatic weapons -- even police are prohibited from using them -- and has strict gun laws that make it extremely difficult for members of the public to buy handguns.
But law enforcement officers on both sides of the border have never seen anything like the flood of guns now surging into Mexico. The increase has been stoked by the cartel war and by the ease of buying high-powered weapons since the U.S. assault weapons ban was not renewed in 2004, William Newell, a special agent in charge of the ATF's Phoenix office, said in an interview.
Arizona and Texas have become a "gunrunner's paradise," according to Garen Wintemute, a professor at the University of California at Davis who published a study on gun buying in the Southwest. Licensed dealers must conduct background checks, but unlicensed sellers can sell "personal collections" at weekend gun shows without background checks.
Laws on personal collections were established to allow people such as the widows of avid gun collectors to make sales without having to go through an elaborate licensing procedure. But unscrupulous sellers and buyers have taken advantage of the system, Newell said, setting up phony personal collections booths and making quick sales that are difficult to trace.
"It can take less than a minute," said Wintemute, who has watched unlicensed dealers wearing sandwich boards at gun shows and piling weapons for sale into baby carriages.
Authorities have tracked smugglers who bought dozens of weapons at various shows in a single weekend. The guns are often purchased by middlemen, or straw purchasers, who sometimes get on-the-spot instructions by cellphone from Mexican drug traffickers. The straw purchasers often live in the United States, either legally or illegally.
A smuggler, or ant -- often the same person who bought the guns -- then slips the weapons into car trunks or false vehicle floors. Among the new weapons of choice for Mexican drug dealers are so-called variants of AK-47s and AR-15 assault rifles, which are shorter than standard models and can even be concealed in baggy pant legs, Newell said.
As in the drug trade, young women are often recruited as weapons smugglers, Newell said, because they are less likely to be targeted by inspectors. Smugglers frequently work in teams, he said, distracting border inspectors by dispatching a man "who looks like he just got out of prison" to stand in front of a young woman carrying a baby and hidden weapons.
"She looks cute and she's nicely dressed," Newell said. "While they're checking the guy, the young girl glides right through."
But some smugglers don't need to bother with diversionary tactics.
Jorge Gonzalez Betancourt, president of the national defense committee in the lower house of Mexico's Congress, acknowledged in an interview that "corruption in the customs system" allows guns and drugs to transit Mexico. The customs agency is coming under greater scrutiny, especially since the recent arrest of the head of inspections at the port of Altamira, north of Tampico, who is accused of letting 12 tons of cocaine enter the country.
In August, Mexican authorities in Nogales, across the border from Arizona, seized 163 weapons in one of the largest busts in recent Mexican history.
Mexican customs officials say they can inspect only a tiny fraction of the 65,000 vehicles and 35,000 pedestrians that each day cross the border at Tijuana, a city where countless underage Californians have flocked for generations to drink and carouse.
Piles of guns make it through, many ending up in the hands of Tijuana's powerful drug cartels. But other weapons bounce farther south, creating what Victor Manuel Zatarain Cedano, the Tijuana police director, called the city's "trampoline" effect.
Mexican government arms-seizure figures show a dramatic shift in the final destination of smuggled weapons. Once largely centered in border states, the arms market appears to be concentrating in Michoacan, the home state of Mexican President Felipe Calderon and a favorite of tourists who flock there for the annual migration of millions of monarch butterflies. In the first 10 months of 2007, more than 1,200 weapons were seized in Michoacan, four times as many as were seized in border states such as Baja California and Chihuahua.
The smugglers are willing to take risks for the promise of huge profits. An AK-47 that sells for $200 to $800 at an Arizona gun show can be sold for four times that much in Mexico, according to Newell, the Phoenix ATF special agent.
Not all of the guns are headed for drug traffickers. It is common for migrants to pick up one or two handguns in the United States to sell when they return to their villages, said Victor Clark, a human rights advocate based in Tijuana. Some of the villagers want guns to protect themselves against thuggish drug dealers who rule parts of rural Mexico, but others have scores to settle.
"There are parts of the state of Oaxaca where they're always fighting about land rights," Clark said. "You go to those villages and everybody's got a gun."
Outside the office of Zatarain Cedano, the Tijuana police director, a man always stands guard with an AR-15 rifle. Inside, Zatarain Cedano wears a handgun strapped over his shoulder and is surrounded by armed men.
Since taking over one of Mexico's largest police forces 20 months ago, Zatarain Cedano has buried 18 officers, including three district chiefs. His second-in-command went down last September, when killers came at him on a city street with machine guns; he had only a pistol.
Zatarain Cedano, who equips most of his employees with handguns, has just 150 AR-15 rifles to spread among 3,000 officers. Arms smugglers bring more than that into Mexico in a typical two-hour period.
"We have to find a better filter," he said wearily. "We're losing."