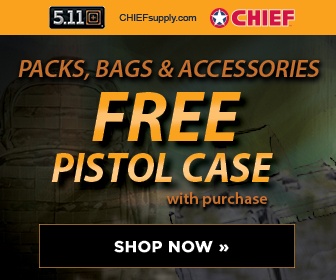 Washington Times
March 11, 2008
Pg. 3
By Sara A. Carter, The Washington Times
U.S. intelligence indicates al Qaeda might shift terrorism tactics by using bigger and more spectacular attacks in Iraq to garner worldwide headlines with the hope of destabilizing the region, a top U.S. commander said yesterday.
Marine Maj. Gen. John F. Kelly, who assumed command last month of the 1st Marine Expeditionary Force in Iraq, added that the group's use of suicide bombings is focused on civil leaders, sheiks and others who are supporting coalition efforts for peace.
"We also have indications that they may change their tactics here a little bit and do some of the bigger events that capture the attention of the world through the media," Gen. Kelly told reporters at the Pentagon. "So, it's remarkable how the levels of violence are down, as measured by IEDs [Improvised Explosive Devices] and just gunfire out there."
He said there are indicators suggesting al Qaeda "may be planning on executing kind of a large media-type event" but that he didn't think they had the capability to build "some of these large bomb-type devices inside the province."
"They have to kind of import them in," Gen. Kelly said. "And the longer they travel, with all of the Iraqi army and the Iraqi police checkpoints that are virtually everywhere, the likelihood that they'll be discovered is pretty high."
Gen. Kelly's statements came shortly before one of the most deadly suicide attacks on U.S. troops in months. In the mid-afternoon yesterday, a suicide bomber approached soldiers on foot patrol in the Mansour neighborhood of central Baghdad and detonated his explosives. Four U.S. soldiers were immediately killed and another later died from his wounds, said Lt. Patrick Evans, spokesman for Multi-National Forces Iraq.
Three other U.S. soldiers and an Iraqi interpreter were injured in the blast.
"U.S. troops are working in partnership with the Iraqi Security Forces to protect the Iraqi people against terrorists, extremists and criminals," said Col. Allen Batschelet, chief of staff of the Multi-National Division in Baghdad. "Five soldiers paid the ultimate sacrifice on behalf of the Iraq and American people and prayers."
Col. Batschelet said they will search for the operatives behind the attack and will "kill or capture those who would bring them harm."
On Jan. 9, six U.S. soldiers were killed when they entered a house in Diyala province that was rigged with explosives. On Jan. 28, five U.S. soldiers were killed by a roadside bomb in northern Mosul.
Until recently, U.S. troops have not been targeted by suicide bombers, who seemed to have turned their attention to local leaders and officials.
Earlier yesterday, a female suicide bomber wearing explosives detonated the device and killed the head of a local security group northeast of Baghdad. According to military officials, she targeted the leader's brother and a provincial police official.
The bombing also killed a child and a security guard.
Gen. Kelly said there has been a slight increase in suicide attacks with about "10 or 12" in the past month.
"They're going after sheiks, effective police officials or some of the civil leadership, like mayors," he said. "I take that as that's where they see their biggest threat is right now."