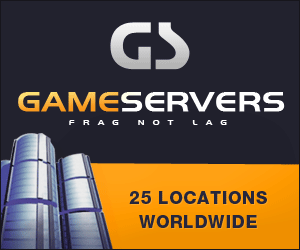 New York Times
December 13, 2006
Pg. 20
By John F. Burns
BAGHDAD, Dec. 12 — The general in day-to-day command of United States troops in Iraq made an impassioned appeal on Tuesday for more time and money to make the American enterprise here work. He suggested that he did not favor a surge in American troop numbers, but rather a new effort to weaken the insurgency by creating jobs for what he called Iraq's "angry young men."
The appeal came from Lt. Gen. Peter W. Chiarelli, who on Thursday will end a yearlong tour as operational commander of the 140,000 United States troops, the second highest-ranking American officer in Iraq. His remarks broke the careful reticence senior American officers here have maintained since a report last week by the Iraq Study Group recommended that all American combat brigades be withdrawn by the first quarter of 2008.
General Chiarelli, said by other senior officers to be among the candidates to succeed Gen. George W. Casey Jr., the top United States commander in Iraq, early next year, gave a cagey endorsement to the study group's deadline. But he emphasized the risks involved if the drawdown goes ahead before Iraq's own armed forces have established their role as "the primary armed force" in Iraq, capable of fending off insurgent threats to the government.
"Is that something I think that's possible?" he said, when asked about the 2008 deadline at a news conference marking the end of his tour. "Yeah, I think it's possible. I think that anything's possible here. I think that if certain things were to fall in place here very rapidly, that you could see the level of violence go down very, very rapidly."
But his other remarks reflected what appeared to be a broad feeling among American commanders that a 15-month countdown might be too fast. The study group report proposed that after that period, American forces be limited mostly to rapid-reaction and special operations teams, along with as many as 20,000 American advisers with Iraqi forces.
Those American forces should concentrate on fighting forces linked to Al Qaeda and acting as a guarantor-of-last-resort for the Iraqi government, the study group said.
"It's going to take however long it's going to take," General Chiarelli said. "And I can't tell you whether there's time. But I don't like any of the alternatives I've seen. I just don't like them.
"I happen to believe that this is the most important conflict that we've been involved in in the last 50 years. And I think it's absolutely essential that we give the Iraqis an opportunity to do exactly what they want to do, and that's to form their democratic government here in Iraq. And no matter what we say back home, it's going to take time."
The general's remarks took on added significance because of the expected recasting of the military command that could take place after the new defense secretary, Robert M. Gates, is sworn in next week, and visits Baghdad for talks with field commanders.
General Casey, who is 58, has been the overall commander for two and a half years, and is expected to leave before the summer, possibly sooner. In addition to General Chiarelli, two other three-star officers, Lt. Gen. David H. Petraeus and Lt. Gen. Martin E. Dempsey, are also said to be in line to succeed him in what is now a four-star post here.
Like General Chiarelli, the others have served as division commanders in Iraq, then returned for second tours, both as commanders of the multibillion-dollar program to train Iraq's new forces. General Petraeus now heads the army's Combined Arms Center at Fort Leavenworth, Kan. General Dempsey is the head of the training program in Baghdad.
Because the Iraq study group's report and other studies have urged a new emphasis on training and equipping the Iraqi forces, and deploying more American troops in Iraqi units, some senior officers believe General Petraeus or General Dempsey may be preferred when Mr. Gates recommends a new Iraq commander to President Bush.
General Chiarelli's strengths appear to rest heavily on his reputation as the most outspoken proponent of a counterinsurgency strategy that gives equal or greater weight to social and economic actions aimed at undermining the enemy as it does to force of arms. In Iraq, the military has taken to calling these two strands of strategy kinetic, meaning the use of lethal force, and nonkinetic, meaning efforts to rebuild Iraq's decrepit infrastructure and create jobs.
General Chiarelli, a 56-year-old Seattle native, has become the best-known advocate of nonkinetic policies among senior army commanders. He has written articles about it, and has pressed his views ardently during his current tour, as well as on his previous 12-month stint, ending in early 2005, as commander of the First Cavalry Division.
After Christmas, he will take up a new post in Washington as an assistant to Gen. John P. Abizaid, head of the United States Central Command, working on developing the military capabilities of friendly countries in the Middle East and Central Asia. His successor as operational commander here, Lt. Gen. Raymond T. Odierno, previously led the Fourth Infantry Division in Iraq, whose units drew criticism for what some military analysts have described as having heavy-handed dealings with Iraqi civilians under his command.
General Chiarelli responded impatiently when asked whether time had run out for his strategy of balancing the use of force with other "lines of action" that would attack the root causes of the violence. Those other approaches, he said, would include pump-priming investments in Iraqi factories and other businesses that would create jobs, as well as in agriculture; renewed pressure on the Iraqi government to promote "reconciliation" between warring Shiite and Sunni groups; and fresh efforts to build trust between the American forces and Iraqis.
In his remarks Tuesday and in an interview last week, Gen. Chiarelli spoke with disappointment about the failure to spend more money on programs to create jobs, to deliver better services to Iraqi homes, and to revive Iraqi industry and agriculture. He said that more than $10 billion of the $18.4 billion Congress approved for Iraqi reconstruction had gone to building Iraq's new forces and to restoring its oil industry.
"Not a penny," he said, had gone to agriculture, although Iraq, with enough fertile land to be the food basket of the Middle East, provides only 25 percent of its own food needs.
In the interview, he alluded to critics, including other senior officers, who have accused him of being unrealistic about the underlying causes of Iraq's violence.
"There are a lot of people who say, 'If we just go down and kill and capture them everything will be O.K.' — sure there are people who feel that way," he said. "And I'm not saying that every insurgent is going to take a job making 55-gallon drums. But my point is, do you try and reintegrate them into society, or do you just believe that everybody around here wants to have a gun and wants to go out every day playing Russian roulette on whether or not they're going to be killed by the coalition?"