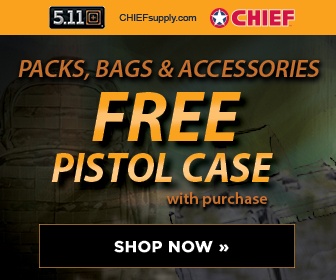 San Diego Union-Tribune
March 14, 2008
Delay could lead to more violence, commander warns

By Mohammed Abbas, Reuters
BAGHDAD – Provincial elections must be held as soon as possible if violence is to be kept at bay in Anbar, once Iraq's bloodiest province but now hailed as a major security success story, the commander of U.S. forces in the western province said.
Marine Maj. Gen. John Kelly said local elections, due to be held by Oct. 1, could bolster peace but a delay could trigger a return to the violence that almost tore it apart.
"There is some potential for violence if citizens' expectations for new elections are not realized," Kelly said in an e-mail interview.
The Camp Pendleton-based 1st Marine Expeditionary Force that Kelly oversees relieved the Camp Lejeune, N.C.-based 2nd Marine Expeditionary Force in Anbar last month.
Most Sunni Arabs boycotted provincial polls in 2005. Many joined with al-Qaeda in Iraq to form the backbone of an insurgency against U.S. and Iraqi forces in Anbar, where some of the fiercest fighting occurred since the U.S.-led invasion of Iraq in 2003.
There has since been a remarkable turnaround in security in the province. The change was largely due to a decision by Sunni tribal leaders to turn against Sunni Islamist al-Qaeda in Iraq because of its indiscriminate killing and strict interpretation of Islam.
However, tribal chiefs and the men they ordered to protect the province against al-Qaeda in Iraq are straining against a local political system they say does not represent them nor does enough for reconstruction and increasing employment in Anbar.
"If elections in Anbar are delayed until 2009, problems could result. Multi-National Forces West supports the holding of transparent and fair elections in the province as soon as the government of Iraq finds it practical," Kelly said.
The U.S. military has said responsibility for security in Anbar could be handed over to Iraq as early as this month or April. Kelly said the hand-over would come "soon."
"The elections are perceived as an opportunity to correct past mistakes associated with the Sunni decision not to participate in the last round of elections," Kelly said.
A provincial powers law, which will define the relationship between Iraq's provinces and the central government, is seen as key to paving the way for elections, but its passage has been blocked by Iraqi Vice President Adel Abdul-Mahdi.
Iraqi security forces already undertake the bulk of security operations in Anbar, and Kelly this week spoke of his aim to close some of the province's larger U.S. military bases.
Some 4,000 men patrol Anbar at the request of the tribal sheikh, a movement the U.S. military backs, calling the men "concerned local citizens" or "Sons of Iraq."
While tribal leaders' frustration with politicians grows, the Sons of Iraq increasingly complain of low pay and demand to be drafted into the Iraqi security forces. What happens to the Sons of Iraq after the United States withdraws from Anbar will be crucial.
U.S. commanders say they expect about 20 percent of the 90,000-odd Sons of Iraq members to be taken into Iraq's security forces.
The biggest challenge to a complete security hand-over was a lack of long-term logistical support for Iraqi forces, such as regular pay, fuel supplies and spare parts, Kelly said.