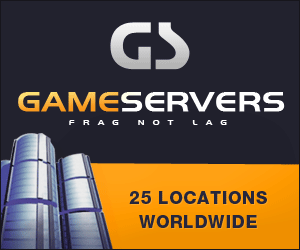 New York Times
May 19, 2007
Pg. 6
By David S. Cloud
BAGHDAD, May 18 — American soldiers on Friday captured six men in northeast Baghdad suspected of involvement in smuggling materials for deadly armor-piercing bombs, the military said.
The arrests, during multiple raids, came on a day when the military announced the deaths of five American soldiers. ABC News also said that two of its Iraqi employees had been killed while driving home from the network's bureau here.
The military said that two of the six suspected insurgents arrested Friday, who were not identified, were considered "key leaders" of a "secret-cell terrorist network," one of whom was involved in "numerous murders, kidnappings, assassinations" of Iraqis and coalition troops.
The group was also "known for facilitating the transport of weapons and explosively formed penetrators, or E.F.P.'s, from Iran to Iraq, as well as bringing militants from Iraq to Iran for terrorist training," the military said in the statement.
The Bush administration has criticized Iran's government for failing to shut off the flow of E.F.P.'s into Iraq, though officials have conceded that they have no conclusive intelligence that senior officials in Tehran are behind the smuggling.
The penetrators use explosives to fire a molten slug that is able to penetrate even the strongest armor plating, and they are responsible for dozens of American and Iraqi military deaths every month, according to military officials.
Ambassador Ryan C. Crocker, in remarks to reporters on Thursday, underscored the American concern about smuggling of the devices from Iran. Iran's "support for militias, their involvement in the development and transfer of E.F.P.'s that are killing our forces, these are not good things," said Mr. Crocker, who is scheduled to hold talks with Iranian officials next Saturday in Baghdad.
Two of the American soldiers killed Friday, whose names were not released, were taking part in raids in southern Baghdad unconnected to the arrests that uncovered bomb-making materials, according to a military statement, which said that nine other soldiers had also been wounded.
Three other soldiers were killed in an explosion near a military vehicle in Diyala Province, northeast of Baghdad. An Iraqi soldier was killed in front of his house by gunmen in Diwaniya, a Interior Ministry official said.
Alaa Uldeen Aziz, 33, a cameraman for ABC,. and soundman Saif Laith Yousuf, 26, were killed Thursday afternoon after they were stopped by two cars full of gunmen and forced out of their vehicle, the network said Friday.
In Baquba, a Sunni insurgent stronghold north of Baghdad, insurgents were said to have attacked an American-Iraqi base at dawn before being driven off in a firefight that lasted an hour and left seven of the attackers dead, according to an Iraqi security official. But Lt. Col. Michael O. Donnelly, a spokesman for the American military forces in the city, said he was unaware of any major attack in Baquba.
Throughout Iraq on Friday, car bombs and suicide attacks caused at least 11 other deaths.
Near Hilla, south of Baghdad, a suicide car bomb detonated near a police checkpoint, killing three policemen and wounding two others, a police official said. Two other policemen were killed and two were wounded by a roadside bomb in Eskandria. On a highway between the northern cities of Mosul and Kirkuk, gunmen attacked three trucks of food at dawn and killed the drivers, a police official said. A bomb placed on a bridge near the volatile city of Kirkuk exploded, wounding four people, the police there said.
Insurgents and kidnapping gangs have been intensifying their activities on roads in and out of Kirkuk recently.
In western Baghdad on Friday, a car bomb caused two deaths and a policeman was killed by gunmen, an Interior Ministry official said. Twenty-five bodies were found around the city.
On "Good Morning America" on Friday morning, ABC's Terry McCarthy said that Iraqi employees like Mr. Aziz and Mr. Yousuf, the two ABC journalists killed in the ambush, served "as our eyes and ears in Iraq." According to the Committee to Protect Journalists, 104 journalists and 39 news media support staff members have been killed in Iraq, making it the deadliest conflict for the news media since the organization began tracking deaths 25 years ago. Eighty-three percent of all news media deaths have been Iraqis.
Qais Mizher contributed reporting from Baghdad, and Iraqi employees of The New York Times from Diwaniya, Diyala, Hilla, Karbala and Kirkuk.