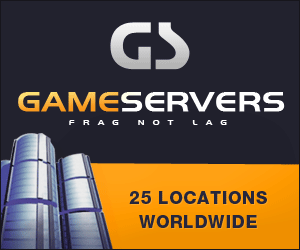 New York Times
May 5, 2007
Pg. 7
By Alissa J. Rubin
BAGHDAD, May 4 — American soldiers broke up a weapons smuggling ring on Friday in Baghdad, detaining 16 men who were accused of procuring powerful, armor-piercing bombs and other arms from Iran, the American military said.
The operation, in Sadr City, the heavily Shiite neighborhood that has at times been a center of resistance to the Americans, was one in a series of raids recently aimed at stopping the flow into Iraq of armor-piercing bombs, known as explosively formed projectiles, or E.F.P.'s, said Lt. Col. Christopher Garver, a spokesman for the military. "We're dismantling the networks link by link, and one link leads us to another," he said.
But he acknowledged that there were plenty of insurgents willing to smuggle and place the bombs. The military's hope is to reduce the number of successful attacks by arresting the most experienced of the smugglers and assemblers.
Attacks continued across Iraq on Friday. The bodies of 20 slain men were found, 15 of them in Baghdad. A roadside bomb killed five Iraqi policemen and wounded two others at a checkpoint in a mixed neighborhood in southwest Baghdad. Three Shiite brothers were found dead in the mainly Sunni neighborhood of Adhamiya early on Friday, and a Shiite mosque on the neighborhood's edge was burned by insurgents, who kidnapped the mosque's guards, an official from the Interior Ministry said.
The official spoke on condition of anonymity, because he was not authorized to speak to the news media.
Also on Friday, insurgents blew up the Dijla radio station, which had delighted Baghdad residents with its comedy routines about the terrible conditions in the capital. The broadcasters had closed the station after an attack a few days earlier.
The military announced Friday that four American soldiers had been killed in three separate episodes in Iraq on Thursday. Two died in an attack in Anbar Province and two died in roadside bombings in Baghdad. On Thursday in Kirkuk, a car bomb exploded outside the home of a policeman, killing three people and wounding 36 others, according to the American military. Also in Kirkuk on Thursday, a local council member and one other person were killed in a bombing, said Capt. Shakhwan Abdullah of the Kirkuk police.
In April, the military counted 69 E.F.P. attacks, the most in any month so far despite the Bush administration's efforts to press Iran into cutting off the flow of arms and bomb components into Iraq. But the increased attacks may not mean that those efforts are failing, because the bomb parts could have been smuggled into the country months ago, a military spokesman said.
"For every E.F.P. that goes off, it's hard to tell when they came into the country," said Colonel Garver. "Did it come in during 2006 or 2007? When did each component start moving from Iran versus when did they actually get assembled? They have a long way to come." The military has said it has intelligence that shows that those assembling and placing the bombs were trained in Iran. But Iran's government denies that it has sponsored or encouraged training. The Americans acknowledge that they have no intelligence linking the Iranian government to the bombs.
Most of the E.F.P. attacks have been in the eastern areas of the city, which are predominantly Shiite. Iran, where the vast majority of citizens are Shiites, is thought to have ties to both the anti-American cleric Moktada al-Sadr and the Supreme Council for the Islamic Revolution in Iraq, or Sciri. At one time, Sciri had a militia that was trained by Iran's Revolutionary Guard. But that militia is now believed to have been largely integrated into the Iraqi security forces and Sciri is part of Iraq's governing coalition.
Several confrontations on Friday involved followers or officials of Mr. Sadr, including a brief shootout in Najaf after an official, Salah al-Obeidi, from Mr. Sadr's office was stopped from entering the city at a checkpoint. Two people were wounded, including a policeman and one of the people traveling with Mr. Obeidi, officials said. In Basra, more than 2,000 followers of Mr. Sadr protested the British military's detention earlier this week of a Sadr ally, Sheik Saleh Agezani.
Iraqi employees of The New York Times contributed reporting from Kirkuk, Diwaniya, Diyala, Baghdad, Basra and Najaf.