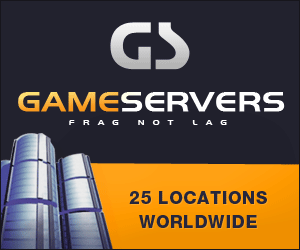 New York Times
May 20, 2007
Pg. 12
By David S. Cloud
BAGHDAD, May 19 — An American Special Operations unit has killed a Shiite militant suspected of organizing a sophisticated attack on a government compound in January that left five American soldiers dead, several senior military officers said Friday.
The suspect, Sheikh Azhar al-Duleimi, was killed in a firefight after American troops raided a house in northern Baghdad on Thursday night, the officers said, in speaking in separate interviews. The raid was prompted by intelligence that Mr. Duleimi had recently returned from Iran, they said, where he had fled after the January killings.
In that attack, 9 to 12 men dressed in American uniforms drove a convoy of sport utility vehicles into a government compound in Karbala, killing one soldier and abducting four others. Those four soldiers were killed shortly afterward as the police pursued the attackers. Fingerprints taken from Mr. Duleimi's body matched those found in one of the captors' vehicles.
"We think he was the leader on the ground in the assault," said an officer with access to reports on the raid.
The Bush administration has long asserted that the killings were carried out by Shiites with closes ties to the Iranian Revolutionary Guard, and cited the case as an example of possible retribution by Tehran after Iranians suspected of carrying out attacks on American and Iraqi forces were detained last year.
The military officials said they still lacked firm evidence that Mr. Duleimi had been ordered by Iranian officials to carry out the abduction. But they said that, in addition to fleeing to Iran following the attacks, Mr. Duleimi had been involved in smuggling from Iran parts for deadly bombs, called explosively formed penetrators, that were responsible for the deaths of dozens of American soldiers every month.
Last month Gen. David H. Petraeus, the top American commander in Iraq, told reporters that the arrest of two brothers believed to have played a role in the abductions had led to the discovery of a log of attacks by the group, and that it appeared that the log was supposed to be handed over to the Revolutionary Guard.
Mr. Duleimi is also suspected of involvement in the capture of Specialist Ahmed Qusai al-Taie of the Army, an Iraqi-American interpreter, taken on Oct. 23, 2006, the officers said. He has not been found.
The military obliquely referred to the special forces raid against Mr. Duleimi in a statement issued Thursday that did not refer to him by name him or lay out his suspected connection to the Karbala killings. The statement said American forces had detained "key leaders in the secret cell terrorist network," one of whom was involved in "numerous murders, kidnappings, assassinations."
Mr. Duleimi is believed to have been imprisoned in 1999 during the administration of Saddam Hussein for conspiring against the government but was later released, the military officials said.