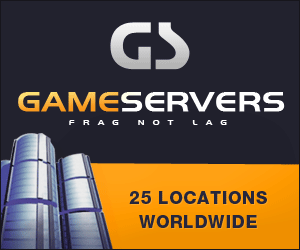 Baltimore Sun
February 12, 2009
Pg. 1
Amid rising violence, force alone cannot solve the many problems

By David Wood
WASHINGTON--As a presidential candidate, Barack Obama urged that U.S. troops be sent immediately to Afghanistan because the situation was deteriorating so quickly.
"Now is the time to do it," he said in July. Waiting for the next administration, he added, "would be a mistake. The situation is urgent."
No new troops were sent. And now, as President Obama prepares to deploy up to 30,000 more American soldiers, Afghanistan and the U.S.-led intervention there have slid into deeper trouble.
Violence is up sharply, including Taliban assaults yesterday on three Afghan government buildings that left at least 27 people dead in Kabul. An intelligence official said the attacks were coordinated but poorly executed. All eight attackers were killed.
The clash came after a Taliban surge swept across much of the country during the past year. Taliban fighters mounted major assaults in 159 of Afghanistan's 398 districts last year, a 37 percent increase over 2007.
Eighteen U.S. soldiers and Marines have been killed in Afghanistan this year, with three combat deaths in the past week. Insurgent ground fire against U.S. and allied aircraft has increased 67percent, according to Defense Department data. Insurgent attacks have imperiled the only land route into Afghanistan for ammunition, through Pakistan.
"This is going to be a big challenge," Obama acknowledged during his news conference this week.
Senior U.S. officials say that more troops are needed fast to halt the Taliban's battlefield advances. But they also say that Afghanistan's complex problems of extreme poverty, violence, inept and corrupt government, and declining faith in its civic institutions and in the United States will not be fixed by military power alone.
Defense Secretary Robert M. Gates noted recently that "the Soviets couldn't win that war with 120,000 troops," more than three times the U.S. force in Afghanistan.
But devising a comprehensive strategy with limited U.S. and international resources and political will has proved difficult. Competing strategic plans have been drawn up by Pentagon civilian officials, by the Joint Chiefs of Staff, by Gen. David Petraeus, the senior regional commander, and by government and private think tanks.
The Obama White House is struggling to reach a consensus in a long process that Gates, a holdover from the Bush administration, defended this week. "This is the first time that this president has been asked to deploy large numbers of troops overseas," Gates told reporters Tuesday. "It seems to me a thoughtful and deliberate approach to that decision is entirely appropriate."
Some U.S. troops are likely to be deployed to Afghanistan before a comprehensive strategy is in place. The 3rd Brigade Combat Team of the 10th Mountain Division is deploying this month to southern Afghanistan. As soon as Obama signs off on the plan, three more brigades will prepare to deploy this spring and summer.
They will find an intensifying fight. With the Taliban receiving up to $500 million a year from opium exports, insurgents and, increasingly, foreign fighters from Iraq are pouring over the Pakistani border with weapons, winter boots and other expensive gear, according to U.S. intelligence and Afghan officials.
Armed clashes, reflecting both expanding insurgent activity and increasing operations by the Afghan army, are rising. According to intelligence analyst John McCreary, the number of attacks and firefights jumped 40 percent from the previous year, with Afghan army battle casualties exceeding U.S. and allied casualties for the first time last fall.
McCreary, who retired as the intelligence watch officer for the Joint Chiefs, uses news reports of clashes as an "imprecise but reliable" measure of the trend.
His assessment is echoed in a grim Pentagon report released last month that concluded that despite U.S. and allied efforts, the Taliban-led insurgency has "increased its influence and access to the population." It said that direct attacks by insurgents had increased by 40 percent and that roadside and suicide bombings rose by 26 percent from 2007 to 2008.
The Pentagon also reported that insurgents had stepped up attacks by 37 percent last year along Afghanistan's main artery, the Ring Road, which connects Kabul to Kandahar and other main cities and is the major route for military and commercial freight.
Under pressure from insurgents, U.S. and coalition ground forces are increasingly calling for air support. These missions, mostly flown by U.S. strike fighters and attack jets, have increased from 6,000 in 2004 to almost 20,000 last year, with the number of bombs dropped rising from 86 to 3,369 during the period. Last week, U.S. and allied planes flew more than 70 close air support missions each day on targets across central, southeast and southwest Afghanistan.
But the rising numbers of airstrikes and civilian casualties have provoked a backlash from Afghan civilians, human rights workers and President Hamid Karzai, who said last month that the killing of innocent civilians is "strengthening the terrorists."
That charge was echoed by Gates, who told a Senate panel two weeks ago that civilian casualties "are doing us enormous harm in Afghanistan."
Given this gloomy picture, will 30,000 more U.S. soldiers and Marines be enough?
They will join about 55,000 U.S. and allied troops assigned to the International Security Assistance Force and a separate force of 19,000 U.S. troops operating mostly in eastern Afghanistan, along the border with Pakistan. Both forces are commanded by Army Gen. David McKiernan.
Even reinforced, this force is too small either to effectively seal off the border to insurgents infiltrating from Pakistan or to provide basic security in the thousands of small towns where most Afghans live, according to Raymond Millen, a retired Army officer who is now an adviser to the Afghan Ministry of Defense.
To augment local security, the United States has agreed to arm and train local militias, a decision that some analysts say will undercut the authority of Afghanistan's central government.
The U.S. reinforcements are expected to be deployed in southern Afghanistan where the Taliban are most entrenched and where the presence of two reinforced Marine battalions last year failed to stem the violence.
It will be difficult to strike a balance between providing needed security and provoking an anti-American backlash, especially in the heavily tribal Pashtun south.
"In the eyes of most of the rural Pashtun population, especially in areas where there has been violence, the military from whatever country represents a non-Muslim foreign military occupation force - an enemy to many," said Richard B. Scott, who has spent 21 years in the region as a U.S. official and development contractor.
Gates acknowledges that military operations need "an Afghan face."
"Secret to success from a security standpoint is the Afghan National Army and the Afghan National Police and, I might add, a more effective border control police," he told the Senate Armed Services Committee last month.
But the U.S. military has fallen far short of its goal of training tens of thousands of Afghan soldiers and police. According to the Pentagon, it has been able to field only about half of the 2,225 trainers needed for the Afghan army and less than 40 percent of the 2,375 trainers needed for the Afghan police. European allies promised 103 training teams but have provided 42.
Beyond these difficulties lie what might be bigger challenges: helping to bolster the Afghan government and coordinating reconstruction efforts. Many are looking to the forthcoming White House strategy for Afghanistan to lay out goals and timelines.
Afghanistan's government "suffers from corruption and a lack of resources, human capital and leadership," the U.S. inspector general for Afghan reconstruction reported this month. The inspector, retired Marine Maj. Gen. Arnold Fields, characterized most Afghan government ministries as entrenched Soviet-era bureaucracies with bloated staffs and "a limited sense of accountability." Written plans, he said, "are unfamiliar" in most government offices.
The U.S. Embassy in Kabul has proposed a major expansion of U.S. civilian expertise to train and mentor Afghan government officials, especially at the provincial and district levels. The plan has not been approved.
The larger problem is how to coordinate such work as the building of roads and schools, training Afghan police, prosecutors and judges, and helping to increase agricultural production.
At present, Fields said, "there is no overarching strategy to guide all reconstruction efforts." The United States has spent $12.9 billion on such civilian aid since 2001, and most of that work has been "fragmented" and lacks "coherence," he reported.