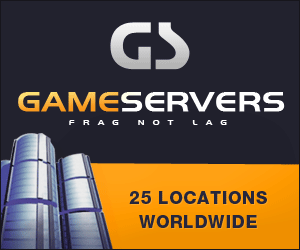 Philadelphia Inquirer
December 17, 2006
By Hiroko Tabuchi, Associated Press
TOKYO - The chief U.S. envoy to six-nation talks on North Korea's nuclear ambitions said he planned to meet separately with his North Korean counterpart before the full discussions resume tomorrow after a 13-month hiatus.
The United States has shunned one-on-one talks with the isolated communist nation, preferring the six-nation negotiations as the framework for trying to persuade the North to abandon nuclear weapons.
The two nations, which have no formal diplomatic ties, held direct talks on Oct. 31 in Beijing, which led to the North's decision to return to the six-party talks after a 13-month boycott. The United States credited China with mediating the October meeting that brought the North back to the negotiating table.
Assistant Secretary of State Christopher Hill, arriving in Tokyo yesterday for consultations with Japanese officials ahead of the full talks tomorrow in Beijing, said he would be meeting with North Korean Vice Foreign Minister Kim Kye Gwan this afternoon.
"We will have a series of bilateral meetings in advance of the six-party talks," he said upon arrival in Tokyo.
Hill did not specify what would be discussed with the North Koreans, though he did emphasize that the "ball is in North Korea's court" regarding making headway on the nuclear talks.
North Korea - which first tested a nuclear weapon on Oct. 9 - had agreed in September 2005 to abandon its nuclear program in exchange for security guarantees and aid. But it has boycotted the talks since November 2005, protesting U.S. financial restrictions imposed over Pyongyang's alleged complicity in money laundering and counterfeiting of U.S. currency.
The United States has agreed to a working group to discuss those restrictions.
Hill met with Kim last month in Beijing, along with Chinese Vice Foreign Minister Wu Dawei.
"We have worked very hard in the last month to get ready for the talks and to review our position," Hill said. "The purpose of these talks is not talk - it's to begin to implement the September [2005] statement, to move from the pages of the statement onto the ground."
Kim, the North Korean negotiator, said yesterday in Beijing that Washington needed to lift financial sanctions against Pyongyang and drop its "hostile" attitude before the regime would consider abandoning its nuclear program.
"As long as we need a deterrent, we don't have any reason to abandon it [the nuclear program] now," Kim said after arriving in Beijing. "The biggest problem is that the United States needs to change its hostile policy against North Korea."
But Washington's hostile stance toward Pyongyang's nuclear program remained unchanged, Hill said.
Asked if he was optimistic about the possibility of making progress, Hill responded, "Optimistic? I'll be better able to answer that question a week from now."