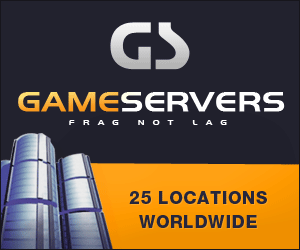 Wall Street Journal
April 19, 2008
Pg. 9
By Neil King Jr.
WASHINGTON -- The Bush administration has given up its push for an international ban on sales of uranium-enrichment technology to nonnuclear states, a move that will complicate its nuclear diplomacy toward both Iran and India, and could open the way for a wave of new entrants into the enrichment club.
The concession was made under heavy pressure from Canada, which wants the right to build uranium-enrichment plants to export the lucrative enriched fuel for nuclear-power plants. It marks an about-face for President Bush, who called in February 2004 for a ban on new countries becoming enrichment powers. The U.S. then persuaded Canada and other reluctant members of the Group of Eight top industrialized countries to agree to a nuclear-sales moratorium, a ban the group has renewed every year since.
But on Monday, at a Nuclear Suppliers Group meeting in Vienna, U.S. officials plan to back a new set of proposals that would abandon the U.S. quest for a moratorium and replace it with guidelines on technology sales to countries seeking to join the enrichment club. The 45-member group works to coordinate sales of nuclear technologies.
Some countries have proposed that all uranium enrichment should be centralized, and that nuclear fuel would then be sold through a sort of central fuel bank.
The policy shift within the administration comes after lengthy debate between the White House and the State Department over how to accommodate Canada's quest to become an enrichment state. Canada produces, and then exports in raw form, more than a quarter of the world's uranium.
An administration official said that by backing the new rules, the U.S. is "leading an effort at the NSG to establish tough criteria to restrict" permanently the transfer of sensitive technologies. "This is just another way of achieving what the president called for" when he proposed a ban in 2004, the official said.
Critics said the move, by basically endorsing the idea of new enrichment countries, will further complicate international efforts to stop Iran from mastering the uranium-enrichment process. The U.S. is also trying to keep alive its long-running quest to cut a nuclear-cooperation deal with India that must first win approval from the Nuclear Suppliers Group. The U.S.-backed rules would prohibit India from acquiring enrichment technologies because it isn't a signatory to a key nonproliferation treaty. India is seeking an exemption from NSG restrictions.
The decision to drop the moratorium effort foreshadows what many see as the coming rebirth of civilian nuclear power. French President Nicolas Sarkozy has been championing nuclear-power projects around the world, and many countries are reluctant to spend billions on a nuclear-power station without having some homegrown ability to make their own fuel.
In the last year, about a dozen Middle East countries have announced an interest in pursuing nuclear power, including Saudi Arabia, Egypt and Libya.
But word of the Bush administration's policy shift has raised alarms in nonproliferation circles over the potential that a flock of new uranium-enrichment countries will raise the risk of nuclear materials falling into the wrong hands.
"It is hard to see how this would deal with the problem that there are already too many people enriching and reprocessing nuclear fuel," said John Wolf, a former top nonproliferation official at the State Department, who left the administration in 2004.
Mr. Bush launched his push for a sales moratorium at a time of spiking alarm over Iran's nuclear ambitions and revelations that A.Q. Khan, father of the Pakistani nuclear program, had illicitly sold nuclear technology to Iran, North Korea and Libya.
The Nuclear Suppliers Group, created in 1975, has never had firm rules to regulate the international sales of nuclear technologies, relying instead on commitments that all members exercise "restraint." So the new set of U.S.-backed criteria, if agreed to by all, would mark a tightening of standards.
The new rules would bar transfers to countries that are not members of the Nuclear Nonproliferation Treaty, or that don't allow full international oversight and inspections. The administration is pushing for at least two rules that could raise hackles among other NSG members. One is that any purchasers would have to agree to particularly stringent and wide-ranging United Nations-led oversight and inspections of their nuclear facilities. The other is a requirement that all technologies sold would have to be immune from duplication.
U.S. government officials said that the Canadian government, which declined to comment, has objected to the second provision, saying it wants the right to develop, and possibly sell, its own enrichment technology.