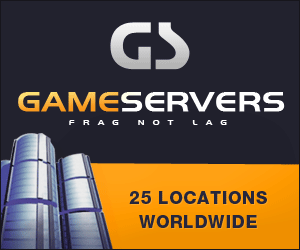 Los Angeles Times
November 14, 2007
Hoping to replicate gains in Anbar, American officials have signed $5.2 million in deals with Salahuddin tribesmen.

By Alexandra Zavis, Los Angeles Times Staff Writer
TIKRIT, IRAQ —The stack of cash sat enticingly on the table beneath a beaded chandelier in one of Saddam Hussein's marbled palaces: $15,000 in red and green Iraqi notes.
Three tribal leaders inched closer as an American military commander explained how the bundle was theirs if they agreed to secure a 30-mile road through a lawless stretch of countryside.
Hoping to replicate Anbar province's decline in violence, the U.S. military has signed more than $5.2 million in contracts with local sheiks to protect roads and other infrastructure in Hussein's home province of Salahuddin. That cash has bought the loyalty of more than 2,700 men in a region where support for the executed dictator once ran deep.
U.S. commanders say the strategy is yielding dividends: In the first 90 days, the number of bombs that exploded or were found in the areas secured by the tribesmen dropped by as much as 60% in some places.
But the aggressiveness with which such deals are being pursued here and in other Sunni Muslim parts of the country has stoked tension with the Shiite Muslim-led national government in Baghdad, which fears Sunni tribesmen will turn their guns on it once they have defeated their common enemy: Al Qaeda in Iraq.
If the Iraqi government does not pick up the short-term arrangements between the Americans and the tribes, the consequences could be explosive.
"We have got 2,700 military-aged males that right now have a job and probably have some pride, and the rug is going to get ripped out from under them," said Army Lt. Col. Mark Edmonds, deputy commander of the 3rd Brigade Combat Team, 82nd Airborne Division, which recently wrapped up 15 months in Salahuddin. "If I am an insurgent leader, I'm going to capitalize on that."
Even among Sunnis in the province, many are suspicious of the paid alliances with the U.S., which they say have caused disputes within families, emboldened local strongmen and triggered a backlash by the most extreme elements of the insurgency.
Attacks picked up again during the Muslim holy month of Ramadan, which in recent years has been a time of increased insurgent violence, and many of the bombings and shootings targeted the United States' new tribal allies.
Before the tribes began working with the Americans, "Salahuddin was respected and there was security," said Sheik Faisel Deham Draa, one of many leaders of the powerful Dulaimi tribe. "Since it was established, it has spread chaos."
He maintained that the Iraqi police and military were capable of maintaining security without the help of U.S.-backed tribal fighters he dismissed as a "militia."
U.S. commanders concede that Tikrit, with its educated, largely secular population, has never been fertile ground for Islamic extremist groups such as Al Qaeda in Iraq. The dominant influence here is Hussein's Baath Party, which is ideologically opposed to religious fundamentalism.
But they say violence surged this year around the key refinery town of Baiji and around Samarra, where the bombing of a revered Shiite Muslim shrine in 2006 pushed parts of Iraq into a sectarian war. They blame the arrival of increased numbers of insurgents fleeing the U.S. troop buildup in Baghdad, Anbar and Diyala provinces.
Salahuddin has not received additional U.S. troops. Until some tribes decided to work with them, the U.S. and Iraqi forces did not have the numbers to go after the insurgents in the rugged desert regions where they are based, said Army Lt. Col. Barry Di Ruzza, who commands the 1st Battalion, 319th Airborne Field Artillery Regiment, responsible for Tikrit until last month.
With the help of the tribes, the Iraqi security forces have launched major raids, including one targeting a training base southwest of Samarra that netted 37 insurgent suspects, killed at least six others and freed 27 kidnapped truck drivers, according to the participants.
But some Iraqi commanders are unhappy about the participation of tribesmen in the offensive operations, particularly ones outside their own regions. Six tribal fighters were killed when their vehicle hit a roadside bomb on the way to the training base.
The tribal leaders initially tolerated Al Qaeda in Iraq because of a shared opposition to the U.S. occupation, but they quickly soured on the group's extremist views and brutal enforcement of Sharia, or Islamic law. Al Qaeda in Iraq is a homegrown group, but is believed to be foreign-led.
"They have turned religion upside down," said Sheik Sabbah Shamari, a key U.S. ally in Salahuddin. "The one who smokes gets killed. The one who doesn't pray gets killed. The one who drinks gets killed. The one who wears traditional Arab dress gets killed. And all these things are part of me and my personality."
It also did not escape the tribal leaders' notice that a relatively unknown sheik in Anbar was projected to national prominence and able to leverage major funding when he launched the Anbar Salvation Council to fight Al Qaeda in Iraq last year.
In the spring, Shamari announced that he was forming a similar council. Another sheik, Hamed Jabouri, did the same. But when the latter's house was attacked, the two men decided they would be better off working together. Their alliance, named the Salahuddin Support Council, now claims 104 individual members.
U.S. forces are not authorized to arm the tribesmen. But by contracting with sheiks to protect their areas, U.S. officers can give them some initial funding to buy equipment and pay fighters who might otherwise be working for the insurgency. The contracts are for up to three months, by which time the Americans hope to incorporate the fighters into the official security force.
At least three-quarters of the Iraqi population belongs to one of the country's roughly 30 tribal confederations, which include hundreds of tribes, clans and extended families. Though their influence has declined in the cities, these complex networks are the basis on which rural Iraqi society is organized.
The Salvation Council filled a void in Anbar, which had no functioning government or security forces when the alliance was formed last year. But in Salahuddin, tribal leaders have encountered resistance from the established authorities, many of whom view the idea of empowering the tribes as a step backward.
Salahuddin also has many tribes, at least 30, whereas Anbar is dominated by the Dulaimi tribe. Many here see the tribal leaders who work with the Americans as opportunists. Even some within their own clan refer to them derisively as "dollar sheiks."
"They are highwaymen. They are criminals. They are thugs," said a schoolteacher who is a member of Hussein's Albu Nasir tribe, which has not joined the council. "They only have their personal interests in mind."
Council participants insist that their motives are patriotic, not financial.
"The objective of the tribes, the objective of the Iraqi security forces, the objective of the Americans is one: We fight insurgents," Shamari said.
But in the complex and conspiratorial realm of tribal politics, a leader's influence depends on his ability to dole out patronage.
Di Ruzza carefully explained the terms of the contract to the three sheiks who gathered recently at the heavily guarded compound once owned by Hussein
It would be the sheiks' responsibility to ensure that there were no bombings, kidnappings or shootings on the road, he told them. They nodded solemnly. They had to coordinate all operations with the Iraqi security forces and hand over any suspects they captured within two hours. They nodded again. The $15,000 would be a down payment. If the road remained secure, they would receive $25,000 a month for the next three months to pay a force of 150.
Now there was a problem.
"But I have 150 men. So does my brother here, and this brother has 200," said a burly man in flowing robes and a checked headdress, waving a hand with several missing fingers.
Di Ruzza told them they could hire more men but said: "They are going to get $25,000 per month for the duration of the contract. That's it."
The sheiks looked worried and said they did not know whether they could do the job with so few men. Exasperated, Di Ruzza sank into a faded sofa and drummed his fingers on his knee. No contract was signed that day.
Di Ruzza would prefer that the tribal fighters worked for the Iraqi police or army. But officials in Baghdad say they have been overwhelmed by the number of applicants and aim to ensure that no wanted insurgents are among them.
Shamari suspects that there is another reason for the delay: "Even a child can tell you that there is discrimination against this region because of our past affiliation [with Hussein]."
A special correspondent in Tikrit contributed to this report.